What Does the Future Hold for Gareth Bale?
We could have a few big transfers this summer if you believe the rumour mill. One of the biggest looks set to be the move of Gareth Bale, with his destination currently unknown. Bale has had a troubled time in Real Madrid, which is strange as he has been there during a very successful period for them. They have won three Champions League titles during his time at the club, with Bale scoring in two of the finals. He has also won domestic honours with the club, but never really got on with either those within the club or the fans.
This troubled time for Bale, despite winning, means that it is likely he will want to return to familiar surroundings, and that only means one thing for him, a move back to the Premier League. Pretty much every club in the league would take Bale from Madrid right now, but there appears to be three front runners who all have genuine claims to go out and get him this summer, and more importantly they have the funds to do so.
Here we look at the three possible landing spots in the Premier League for Gareth Bale.
Manchester United
Manchester United are the favourites to land Bale right now, and that is probably a good representation of where we are with him. United have backed Ole Gunnar Solskjaer as their boss, and he has said that he needs to strengthen the squad this summer if they are to get into the top four. If United want to send out a message to the rest of the Premier League that they are back and ready to compete, then signing Bale would certainly do that.
If you look at the United squad, their main issue is in defence although a player with the attacking talent that Bale has would certainly help them. They have a number of good players, but no real standout star, unless Paul Pogba turns up next season, so Bale would automatically come in and be a first team regular, and one of the best players, if not the best, that United have.
Money would be no issue here, especially if the Manchester United board want to back Solskjaer this summer to get both him and the fans back on side after a disappointing campaign. Bale is known to fans, and wanted, and it would certainly be a good start for them if they signed him.
Tottenham
Is there a better story with Bale than him going back to the club where he made a name for himself? Probably not, and it is certainly something that could happen this summer. Spurs are two weeks away from a Champions League final, they have already qualified for the competition next season, which gives them an edge over Manchester United and of course they have a fantastic new stadium to show off to Bale.
Tottenham are regulars in the top four, which is something else that they have that Manchester United don't, although they are not quite ready to be title challengers just yet. However, add Bale to their team and that could certainly change. With Bale, Kane, Alli and Eriksen all in the team, plus plenty of other supporting players there is no doubt that Tottenham would be one of the top attacking teams in Europe, let alone the Premier League.
Bale made a name for himself at Spurs, before his big money move to Madrid. He knows the club, he knows people that are still there and when he felt it was time to move on, he parted on very good terms, which always left the door open for a potential return. That could come this summer and if Tottenham want to try and move to the next level and challenge for the league title in their brand new stadium then bringing in a player like Bale will certainly help them do that.
Liverpool
Liverpool are probably the least likely to make a move for Bale this summer, but there is no doubt he would fit right into their team, and he could be what takes them above Manchester City to a league title. We saw Liverpool come very close to winning the title this season, losing out on the final day, and they don't need to do much this summer to their squad. If they are to do anything, they just need to add one or two further pieces to enhance what they already have.
If there was one criticism of Liverpool and their squad last season it was that after their front three, they struggled for attacking options. Adding a fourth option like Bale would give them four players who are all top attacking players, to play in three positions. This would help with resting players, changing things up and also giving them a bigger squad of quality players as they also look to push for Champions League glory.
If Bale wants to come back to England and go to a team that is most likely to win, then Liverpool are probably the ones for him. I'm not sure he is likely to go there, but there is plenty in his favour for a move to the Merseyside club.
Where Does Bale Go?
If you are asking me now, I'd be putting my money on Bale moving to Manchester United out of the three clubs above. I would be surprised to see him try his luck elsewhere in Europe again, which is why I've not mentioned any clubs other than those in England.
A Tottenham return would be a real fairy tale story, especially if he comes in and gives them the chance to compete for the Premier League title. However, Manchester United need to do something this summer to get the fans on side and to show they are backing Ole Gunnar Solskjaer. A move for Bale would certainly do that, as well as sending a message to the rest of the league that they are about to get back into the top four battle.
Receive exclusive betting tips and offers.
SIGN UP
Gareth Bale to sign for Manchester United 1.73

VISIT SITE
EXCLUSIVE
100% Deposit Bonus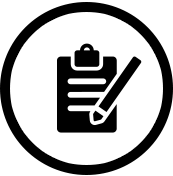 1. REGISTER
Register an account with Betsson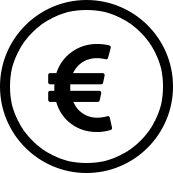 2. DEPOSIT
Deposit up to €75 in your new account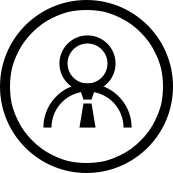 3. BONUS
Get a 100% bonus!
RECOMENDED BOOKMAKERS
THE BEST promotions and free bets available