Best Free Bets in UK 2019
When you sign up with an online bookmaker one of the first things you need to check is the free bet offer you get when you sign up. You should always take advantage of any free betting funds that are given to you when you sign up, and use them to build up a betting bank for you to use going forward.
Free Bets
Bookmakers offer free bets as an incentive for you to sign up with them instead of one of their rivals. Now we are in a situation where bookmakers have to compete with each other when it comes to free bets and welcome bonuses, in order to stay ahead of the pack. This battling that they are doing only benefits one person, and that is you, the punter.
Free bets can come in a wide variety of different packages, but the bottom line is to make sure you take advantage of one, and try to take advantage of the biggest and best one you can find. It is also important that you use the free bets you are given in the right way. Don't throw them away, instead use them carefully  to build up a betting bank, these free bets can turn you from being a regular punter into a profitable punter, something that we all strive to be.
Free Bet Welcome Offers
This is a great time for punters who are looking to open new accounts, with so many offers out there. The biggest and best free bets you will find on the market will all be given to you when you open a new account. You may receive further free bets as an existing customer, but the big ones come when you sign up.
This makes it extremely important to do your homework when you are choosing a new bookmaker. The wrong choice here can be very costly in the long run, because you won't be able to take advantage of the biggest free betting offers on the market.
When signing up you may be able to take advantage of no deposit free bets, these are free bets given to you without the need for a deposit. With one of these you could find yourself building a betting bank and playing with money from the bookmaker, without ever depositing your own funds into the account. This means everything in the account is genuine profit, putting you in a great betting position.
Football Free Bets
Football is the most popular gambling sport in the world, and millions of punters place their football bets every single day. With this being such a big market it is no surprise to see many bookmakers targeting football punters with a variety of different free bet offers.
Football free bets can be a combination of welcome bonuses when you join a bookmaker, and further free bets throughout the season. There are many ways in which bookmakers can reward their punters with free bets as the season develops, so if you are a football gambler then this is certainly something to look into before you sign up with a bookmaker.
With many football leagues from around the world covered by the bookmakers, your betting options as a football punter are almost endless. Bookmakers put a lot in place to give their football punters a good time, whether it is the number of options on offer or the free bets you can take advantage of. Now is a great time to be a football punter, and a great time to sign up with a bookmaker to place your bets and take advantage of some great deals.
Premier League Free Bets
The Premier League is one of the biggest and best football leagues in the world, and because of that it attracts worldwide interest in terms of betting. Whether it is an accumulator on the games every Saturday, or single bets on the many games that are televised around the world, the bookmakers are busy with Premier League bets.
With this in mind it is no surprise to see many different Premier League free betting offers out there for punters. You can sign up ahead of the season to take advantage of a Premier League welcome free bet offer, or instead look for a bookmaker offering free bets to existing customers. Many bookmakers do this, with accumulator insurance on Premier League games being one of the great offers you can take advantage of to load up on free bets throughout the season.
There is no doubt that bookmakers target the Premier League and punters who bet on the league when it comes to football free bets, so be sure to check out what is on offer. Check out bookmaker exclusive deals and take advantage of these as you aim to become a profitable Premier League gambler this coming season.
New Customer Free Bets
New customer free bets will be the biggest and best free betting offers that you will ever take advantage of. The bookmakers all compete against each other here, to show you that they have the best free betting offer you can find. With this competition pushing the numbers higher and higher, and with exclusive deals on offer with many companies, now is a fantastic time to join any bookmaker. You are almost assured of a great deal when you sign up, but make sure you do pick the very best one for you and your betting patterns.
No deposit free bets are something you may come across when looking at sign up offers and these are a great way to begin life with a new bookmaker. You don't need to make a deposit here, so when you are placing your bets you are doing so with bonus money from the bookmaker. This means if you manage to win and you create real money from your free bets, everything is profit, and you are on your way to making a very good start with your new bookmaker.
Free Bets for Existing Users
After you have taken advantage of your welcome free betting offer as a new customer, you will be able to look out for other free bets from your new bookmaker. With so many big offers out there for new customers to switch and join other bookmakers, customer retention is also something that bookmakers are spending a huge amount of money on.
Your bookmaker will not want you to leave them and sign up with someone else, so they will keep you happy by offering free bets and offers for you to take advantage of. These may be one-off offers that they offer to you, consolation offers to give you free bets when you have a near miss or other things. Each bookmaker approaches this differently, but the important thing to note here is that there are many free bets available for existing customers with the top bookmakers. These great deals will keep you happy and ensure you continue to get a good deal while betting.
New 2019 Free Bets
Over the past few years all we have seen from the bookmakers is an increase in the free bets they offer and the amounts available to punters. They are in competition with each other, and that is pushing the amounts up and up, which is great news as a punter. 2019 is a fantastic time to take advantage of an exclusive deal and sign up with a bookmaker, and if you do then you are assured that a very good deal will await you.
Whether you already bet online but want a new bookmaker, or you are completely new and looking for your first online account, there is a deal out there for you. In 2019
you will come across many great offers from different bookmakers, now is the time to take advantage of one and sign up to the best deal you can find.
Frequently Asked Questions
If you are new to online betting, or you have some questions before you sign up with a bookmaker then our frequently asked questions section will hopefully clear things up. Here are a selection of the most common queries, and the answers you need before you sign up with a bookmaker.
What is a free bet?
A free bet is something that a bookmaker will give to you to use. This bet will not cost you anything and will have a specific value that it is worth. For example, your bookmaker may give you a £20 free bet to spend, this means you can place a £20 bet on any selection you like for free. Should the free bet win, you will receive the winnings from the bet, but not the stake money. As an example, the returns from a free £20 bet on a 3/1 winner would be £60 as you only get the profit, not the stake.
How do bookmaker free bets work?
A bookmaker will give you a free bet to spend with them as a thank you. This may be for signing up with them, or as an offer that you have taken advantage of as an existing customer. Regardless of how you get the free bet, how it works remains the same. With every free bet, you will only win the profit from the bet and not the stake money. You will also know the value of the free bet token and this is how much you place on the selection.
How can you maximise profit from a free bet?
When you are given a free bet from your bookmaker, you should always look to make a profit from it, don't waste it. Wait for a selection that you believe is worthwhile of a bet, treat the free bet as though it is money of your own. Would you risk your own money on the selection? If not then wait, and find something you feel strongly about. Taking your free bet seriously will aid you when it comes to making a profit from it.
Which online betting company offers the best free betting site in the UK?
There are many fantastic betting companies out there, who all cater to the needs of UK sports fans. Each one is slightly different, but you should always look out for a number of things:
Great welcome bonus
Potential for further free bets as an existing customer
Wide range of betting opportunities
Great odds available to take advantage of
How to claim a free bet?
When you are betting online, the majority of bookmakers will automatically credit your free bets, so there is nothing to do. This makes online betting easy, and you can log on and take advantage of your free bets straight away. When taking advantage of a free bet, take note of the T&Cs, this will tell you how long it takes for the free bet to appear in your account. Sometimes this takes 24 hours, while other times this can happen instantly.
What is the difference between free bet offers and sign up bonuses?
Bookmakers offer both of these, so it is important to know the difference between them and what you get with each one. A free bet offer gives you a free bet to spend with your bookmaker for a set amount. For example, a £20 free bet means you can spend £20 and place one free bet with your bookie. A sign up bonus is usually an amount of funds that you are given as a bonus when you sign up to spend as you wish. In this example, if you are given £50 then you don't have to place one £50 free bet, instead you can spend the £50 as you wish placing many different smaller bets if you want to.
What is a no deposit free bet?
A no deposit free bet is something you get from your bookmaker for signing up with them, but you don't need to make a deposit to be given it. If you get one of these then you are playing with the bookmaker's money, if you turn it into real cash then the full amount of this cash is profit, you have not played with your own money. By doing this you are being very profitable as a p
EXCLUSIVE
100% Deposit Bonus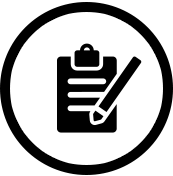 1. REGISTER
Register an account with Betsson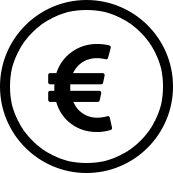 2. DEPOSIT
Deposit up to €75 in your new account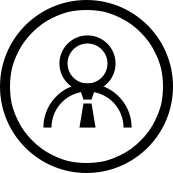 3. BONUS
Get a 100% bonus!