Tottenham Battle Liverpool For European Supremacy
Great games of football have come and gone over the course of the sport's history, but as every single year passes us by, the standard seems to get higher and higher – as you'd probably expect. This season things have been no different, as the domestic seasons across Europe continue to come to an end. As we look ahead to this weekend it's pretty clear to see that there is one major game left on the calendar before we head into the summer, and that game is going to be the UEFA Champions League Final which takes place in Madrid tomorrow night.
It's going to be an all-English affair for the first time in 11 years, dating back to 2008 when Manchester United defeated Chelsea in the final over in Moscow. This time around it's going to be Tottenham Hotspur vs Liverpool, which isn't exactly the final that many fans would've predicted just a few short months ago. Both clubs have done a tremendous job of battling their way through to Madrid, but all of that will mean nothing if they're unable to lift the trophy high this weekend. It's going to be tough, but there's no doubting who the favourite is between the two sides.
For Spurs, they'll be well aware of the fact that they are not the favourites heading into the final. Mauricio Pochettino has put together a squad that perhaps has even more heart than it does quality, which is saying something. They've had a rollercoaster ride of a season and when you take a look at their path to get here, it's hard to argue that they haven't been able to earn their place in the big time. If they can take that next step, then Pochettino will undoubtedly go down in history as one of this club's greatest ever managers.
Now onto the juggernauts of this game: Liverpool. The Reds were in this position last year against Real Madrid, but courtesy of a few key mistakes, they weren't quite able to get themselves over the finish line. Now, the five time European champions will be attempting to make it six – and it certainly looks like they've got the best chance to do so out of the two teams. Klopp's men have already had a phenomenal season courtesy of their 97-point performance in the Premier League, but they'll be desperate to put the cherry on top of this remarkable campaign by winning the Champions League.
To say that Tottenham had a difficult path in order to get here would be a dramatic understatement. They started off their group stage campaign with back to back losses against Inter Milan and Barcelona, followed by a disappointing draw against Dutch side PSV Eindhoven. A dramatic win over PSV in the return fixture gave them some hope, with a narrow triumph over Inter Milan setting them up for a grand stand finish to the group against Barcelona. A late equaliser ensured they went through to the knockout stages, where they were able to defeat some of Europe's finest in the form of Borussia Dortmund, Manchester City and Ajax. Oh, and did we mention that both the second leg against Ajax and the second leg against Manchester City were two of the greatest games we've ever seen?
Liverpool's group was no picnic either, and they also struggled to get a foothold at times. They were able to beat Paris Saint-Germain in their opening fixture, but a 1-0 loss to Napoli left them right back where they started. They battered Red Star Belgrade at Anfield, but away in Serbia, they just froze and lost 2-0 as a result. Another defeat, this time to PSG, soon followed, but they were thankfully able to have one of their special Anfield European nights against Napoli to ensure their passage into the knockout stages. From that point on they beat Bayern Munich & Porto, before registering a sensational comeback against Barcelona in the semi finals.
You can't ignore history, and history tells us that Liverpool have owned this fixture with an 82-48 lead in the overall head to head standings – with 42 draws. The two sides have met twice this season already in the Premier League, once in September, once in March. Both were pretty close games, but in both instances it was Klopp's team that came away with the 2-1 win. In the last 14 meetings between the two clubs Tottenham have only been able to pick up the win once, with that being a 4-1 demolition in October 2017.
One of the biggest stories heading into the game has been the fitness of Harry Kane, and now, it's seeming like the Englishman is going to be fit enough to start the final following his recent ankle injury. Either Son or Moura will be on the bench as a result, which is one of the biggest selection headaches of the weekend for Pochettino. Winks and Sanchez are back in training following their respective injury concerns, with Wanyama set to be assessed prior to the game. Vertonghen should be fit, but Ben Davies will almost certainly miss out with Danny Rose stepping in as a result.
The only primary injury concern for Jurgen Klopp is Naby Keita, who will definitely miss out courtesy of a groin problem. One of the big question marks is whether or not the experienced James Milner starts in the middle of the park, or whether Georgino Wijnadlum comes into the starting XI following his heroics against Barcelona. Andrew Robertson has been given the all clear and should start the game, with Matip being tipped to feature in the starting line-up ahead of the always confident Dejan Lovren.
Tottenham vs Liverpool Betting Prediction
Tottenham have done a lot of miraculous things this season, but beating Liverpool in the Champions League final feels like a step too far in this instance. We think they're going to try and come right at them out of the gate, which is probably going to be the best game plan for them. With that being said, though, the Reds tend to be pretty airtight at the back, and we just can't imagine a scenario in which Spurs are able to break through first in a game of this magnitude.
The worry for Tottenham is going to be how quickly Liverpool are able to implement their own attacking presence on the game. If they can get into a rhythm within the first half an hour, Spurs could be in real trouble. We think Liverpool are going to be a few goals ahead heading into the interval, before Tottenham pull one back just after half time. From that point on it's going to be a little bit cagey, but despite some of the comebacks we've already seen this season, we believe Klopp's men are going to hold on.
Receive exclusive betting tips and offers.
SIGN UP
Liverpool To Beat Tottenham At 1.92

VISIT SITE
EXCLUSIVE
100% Deposit Bonus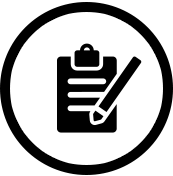 1. REGISTER
Register an account with Betsson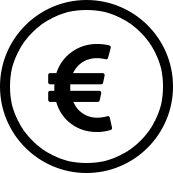 2. DEPOSIT
Deposit up to €75 in your new account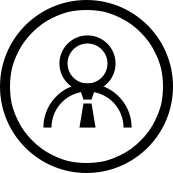 3. BONUS
Get a 100% bonus!
RECOMENDED BOOKMAKERS
THE BEST promotions and free bets available