Spurs Clash with Inter in Must Win Tie at Wembley
The situation couldn't be any bigger for Tottenham on Wednesday night, they face Inter Milan in what is a must win game in the Champions League. After a poor campaign in the competition so far, Spurs are on the brink of elimination and need to pull something out of the bag if they are to make it through to the knockout round. The likely scenario is that they will finish third, meaning they will drop into the Europa League knockout round, alongside fellow London clubs Chelsea and Arsenal, with the potential for Liverpool and Manchester United to also join in.
Even if Spurs do manage to pull it off on Wednesday night, their  final game of the group stage is a trip to the Nou Camp to face Barcelona, a game they would need to get something out of to move into the Champions League knockout round. No one said it would be easy for Tottenham, and their final two games prove that. This is going to be a huge Wembley night, the crowd are going to be nervous and while Barcelona wait in the wings, Tottenham cannot afford to think about them, they can only concentrate on this game at the moment, and it is one that they simply have to win.
Champions League Group B so Far
Barcelona lead the group so far, and they have played some impressive football to climb to the top of the table. They are yet to lose with three wins and one draw from their four games, giving them ten points. They face PSV on Wednesday night away from home and a win there would pretty much guarantee them top spot and what should be a slightly easier tie in the first knockout round.
Inter Milan are currently second in the group, with seven points from four games so far. A draw against Barcelona in their last game was a vital point for them and really turned the group into a much tougher task for Tottenham, there is no doubt about that. Inter won the first game between these two clubs in Italy, but Tottenham are playing much better football now, something they will be hoping is a difference maker when the teams step out onto the field at Wembley.
Tottenham are currently sat on four points after what has been a disappointing campaign, and if they hadn't scored late against PSV in their last game, they would be sat at the bottom of the table right now. It took them four games to get their first victory on the board, which was simply not good enough for them. The Champions League is the best club competition in the world, and so far Spurs have not moved up to the level that is required to win and progress.
PSV have just one point on the board and unless something huge happens over the final two games with them, they look set to finish bottom and be knockout out of Europe all together this season.
Do Spurs Have the Squad Depth to Challenge on All Fronts?
Much was said about the lack of investment at Tottenham over the summer, and while they have an incredibly talented bunch of players, are they lacking in squad players right now? They are expected to challenge for the top four in the Premier League, as well as progress in the Champions League and contest the two domestic cups. They have a starting eleven that is more than capable of doing that, but do they have enough in their squad to replace those players when they need a rest?
A lack of striking options is glaringly obvious at the club, something which is pretty much forcing them to play Harry Kane in every single game. While Kane is undoubtedly one of the best players in the world, no one can play 50+ games on the back of a World Cup campaign with England and be expected to be at his best for every single game. Kane is just one example, Tottenham have a fantastic starting eleven, but when those players need a rest they have limited options, and the ones they have are not good enough.
With so much football being played across many competitions, this is no longer a game where the best eleven wins, you need a squad. A team like Tottenham who are playing against some of the best teams in the world on a regular basis in multiple competitions need to have a squad of players who are all capable of stepping in when needed.
When those at the club decided to not buy anyone at all during the summer, they probably made the right decision based on the starting eleven at the club, it would have cost a lot of money to improve that in any way. However, further down it does appear as though Spurs are missing a couple of squad players right now, something that could come back to haunt them later in the season. We are already seeing some of their players tire, many more are likely to follow suit after a long season on the back of a World Cup campaign for most of them.
Tottenham vs Inter Milan Betting Tips
Games don't get any bigger than this one for the home team, Spurs simply have to win this game if they are to stand any chance of qualifying for the Champions League knockout stage. They can only focus on this game for now, but even a positive result here means they would still more than likely have to go to Barcelona and get something from the Spanish giants to gain qualification.
Back to this game though, and it is one that Tottenham can win. They are playing much better football than when they lost in Italy, and that was only a narrow defeat to Inter. Over the weekend we saw Spurs close to their best in a dominant win over London rivals Chelsea, and a performance anything like that would simply blow Inter Milan away.
Just how far Tottenham can go remains to be seen, this could all be for nothing. However, they look more than capable of keeping their hopes alive with a win over Inter Milan and that is what I will be backing on Wednesday night at Wembley. It is a huge European night for the club, and one I think they will come out on top of.
Receive exclusive betting tips and offers.
SIGN UP
Tottenham to beat Inter Milan at 1.76

VISIT SITE
EXCLUSIVE
100% Deposit Bonus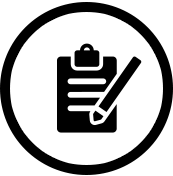 1. REGISTER
Register an account with Betsson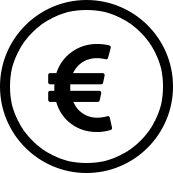 2. DEPOSIT
Deposit up to €75 in your new account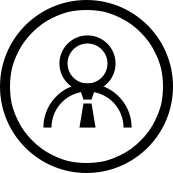 3. BONUS
Get a 100% bonus!
RECOMENDED BOOKMAKERS
THE BEST promotions and free bets available