PSG to Beat United Again for Quarter Final Place
PSG host Manchester United in the second leg of their Champions League tie on Wednesday night and going into this game it is the French side that hold the upper hand. They have a 2-0 lead to look after in front of their home fans, which makes them huge favourites to qualify for the quarter finals.
We have seen huge Manchester United performances in Europe in the past when they were managed by Sir Alex Ferguson and if United are to qualify here, they are going to have to replicate, or possible even go better than what they did back then. There is no doubt this is a tall order, and I see nothing other than United struggling to keep up with the French outfit on the night, which will mean they are knocked out of the competition.
Although PSG are missing a handful of players and went into the first leg without two thirds of their exciting and talented front three, they were still well clear of Manchester United in terms of skill and that will worry the United fans going away from home here. While things have started very well for Ole Gunnar Solskjaer at the club, there is still work to do and the first leg against PSG reminded everyone of that.
The Norwegian boss has done a great job of turning things around in the Premier League, but that is nothing compared to mixing it with the very best from Europe, and if United want to do that once again then they are going to have to invest in their squad and give whoever is in charge of them next season the players to compete.
Nothing can be done about that just yet though, and to make things worse, United have picked up a few injuries since their first leg tie with PSG. That means an even weaker team going onto the field, and the prospect of playing away in France, both of which point to only one thing for me and that is a comfortable win for PSG on the night.
Can PSG Finally Land the Champions League?
When the super rich owners of PSG took over and invested money into the club, their aim was not to dominate French football like they have done for the past few years. They wanted much more than that, they wanted to dominate Europe. Although France is not regarded as one of the top leagues in Europe, they wanted to make PSG one of the top teams and began assembling a squad of players to do that.
Unfortunately for them, they have not been able to secure European success just yet, although it does look as though it may not be too far away. They are without a doubt one of the best teams in Europe, and have some of the best players in the world playing for them. On top of that, something that has been key over the past few years is the learning they have done. They have learnt how to win in Europe, and how to play when you come up against teams who are better than you and play in a different country.
It is this knowledge plus the talent they have in their squad that will give them the chance to win silverware in Europe, and fans will be hoping that they can come close this season. You certainly wouldn't rule them out, and this looks to be the best chance they have had of winning the Champions League.
What may prevent them from doing that is the other clubs in Europe, who have also built strong teams, and who also look as though they have their best chance for a while to win the Champions League. Manchester City are the first team to spring to mind, they look a different team this year and one that looks ready to explode onto the European scene.
If there is one thing that PSG do have in their favour then it is the lack of competition they have for the Ligue 1 title. They are already well clear of their rivals and the title will go to them once again this season. Every game doesn't matter for them, and they can afford to rest players in the league, to ensure they are fresh for their European games.
Compare that to Manchester City, who are locked in a tight tussle with Liverpool for the Premier League title right now, as well as still being in the FA Cup. City have a number of games left, and every single one of them is of huge importance, whether it is a big FA Cup game, an even bigger league game or a game in Europe. City do not have the luxury to rest their players at this point in the season, and that is an advantage for PSG. Whether it is enough remains to be seen, but PSG are edging closer to winning a European title, and with the big advantage they have at home in Ligue 1, they have the perfect preparation ahead of them to land that title, which no one else in the competition has.
PSG vs Manchester United Betting Tips
With the game already 2-0 to PSG, anything other than them qualifying for the next round would be a huge shock, and a massive result for Ole Gunnar Solskjaer and his players. I don't see that happening, and not only that, but I also do not see them winning on the night either.
A two goal lead is a tough one to defend for teams, and because of that I think PSG will go out to win the game on the night and make no mistakes here. That is exactly what I think they will do and I am backing them to do so.
We saw them pull off a brilliant European performance away from home to beat United at Old Trafford and one the night, it was men against boys for large periods of the game. Since then, PSG have strengthened a little by getting some players back from injury while Manchester United have lost some players to injury. When you add to that the fact that this game will be played in France, giving PSG another advantage, there should be no reason that PSG cannot win this one comfortably.
I'm backing the French side to come out on top and make the quarter finals, and don't be too surprised to see them go a long way towards winning this competition this season.
Receive exclusive betting tips and offers.
SIGN UP
PSG to beat Man Utd at 1.51

VISIT SITE
EXCLUSIVE
100% Deposit Bonus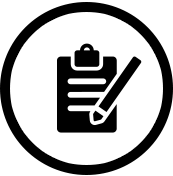 1. REGISTER
Register an account with Betsson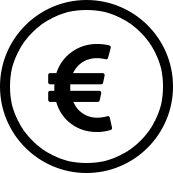 2. DEPOSIT
Deposit up to €75 in your new account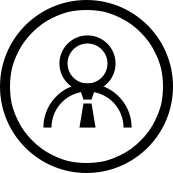 3. BONUS
Get a 100% bonus!
RECOMENDED BOOKMAKERS
THE BEST promotions and free bets available