Betting on sports (other than football) online
While the majority of people are likely visiting Gambler's Lounge in search of football betting tips, it's also important to realise that some people may not be as invested in the beautiful game as they are in other sports – and as a result, it's important to take a look at everything else on offer in the wonderful world of sports betting. Not everything will be to the taste of the common football fan which is why there are often so many alternatives on display, and in Europe especially, there's no real limit to what you can do.
We've written down three of the most interesting and, ironically enough, the most popular forms of sports betting currently on the market. Thankfully, as is the case with any given bookmaker, you won't be short of options and you'll likely always be able to find something to bet on during any given weekend or weekday – depending on your personal preferences. As the weeks and months go on here at Gambler's Lounge we'll continue to provide you with the best possible football betting coverage out there, but on top of that, don't be surprised to see a few other sports pop up here or there.
#1 – Horse Racing
Horse racing, to many, is viewed as the pinnacle of betting in sport. On any given day an underdog can overcome the odds and win it all, and in the UK especially, there are plenty of options throughout the year regarding whether you want to 'head to the races' yourself or do it all online. The Grand National and The Gold Cup are two examples of just how exhilarating this sport can be and examining the form, age and the jockey in question are often viewed as the main attributes for any given horse.
#2 – Combat Sports
If you want non-stop action and edge of your seat viewing, betting on combat sports is as good as it gets. From boxing to mixed martial arts it's all about learning the techniques of every single guy and girl involved, and while any given fight can end in the blink of an eye, you need to be able to understand the dynamics of every fighter you're betting on. Instead of lumping all of your money on the end result take a look at the method of victory and how they tend to finish their fights, or how many rounds it's going to last for dependant on whether it's a technical flyweight battle or a heavyweight massacre.
#3 – Tennis
Tennis really does open the door for a series of interesting possibilities, if only because of the range of betting. Individual set betting, who will win the next game, who will win the next point and whether or not there will be a tiebreak – and that's just the tip of the iceberg. The trick is often to look at how the momentum of the game is going in comparison to what was expected of both players from the word go because the overall odds will tend to fluctuate on a minute by minute basis. In many cases, the in-play betting is more interesting than anything else.
Receive exclusive betting tips and offers.
SIGN UP
EXCLUSIVE
100% Deposit Bonus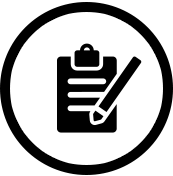 1. REGISTER
Register an account with Betsson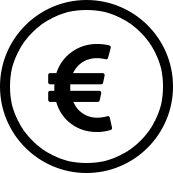 2. DEPOSIT
Deposit up to €75 in your new account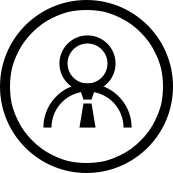 3. BONUS
Get a 100% bonus!
RECOMENDED BOOKMAKERS
THE BEST promotions and free bets available