Sheffield Wednesday Can Show Championship Class Against Sunderland
Both Sheffield Wednesday and Sunderland are far bigger than their current leagues and league positions give them credit for. However, off the field things are not going too great for either of them, and those distractions have had an effect on the field. Both would love to be doing better than they are right now, and know that their fan bases are not happy with recent times.
Sheffield Wednesday are in the Championship, a league they have been trying to get out of for the past few years. Sunderland went straight through from the Premier League down into League One after a very poor season in the Championship. The big northern club have been in freefall, and they need to hit the brakes.
The biggest problem that Sheffield Wednesday have encountered is that the Championship is so tough to get out of. Each season when they think they have a chance of making it back into the big time, so do another eight or ten clubs alongside them. They have come close, but ultimately patience at the club is wearing thin, and they haven't been able to make the final, and most important step.
Despite not being in the same league, these two big clubs have been put together on Thursday, taking each other on in the Carabao Cup. While it is expected that both teams will rest players, with their focus being solely on their league competitions, both know a good cup run would take a little pressure off them from the fans.
Sunderland vs Sheffield Wednesday Betting Tips
With Sunderland having home field advantage in this game, and with them more likely to take the game seriously with their team selection, there is little to choose between these two teams in the betting. Sunderland are actually the favourites with the bookmakers to win this tie, but Sheffield Wednesday look to be more than a match for The Black Cats.
One thing that does go against Sunderland is that they don't have a huge squad, so if they do decide to rest players then they have few options when it comes to replacements. Sheffield Wednesday on the other hand have a big squad of players to choose from, with many looking to force their way into reckoning for further game time in the Championship.
I think Wednesday have the edge here, despite the bookmakers favouring Sunderland. If things go well for Sheffield Wednesday this season, they could be battling it out at the top of the Championship, well ahead of where Sunderland are going to find themselves in League One.
Receive exclusive betting tips and offers.
SIGN UP
There is good reason to fancy Sunderland in this one, but the price on offer for a Sheffield Wednesday win is very reasonable and I am happy to go in with them on Thursday. This isn't their main priority, which is always a worry when betting, but Wednesday have a squad of players to call upon, many of whom will be looking for a way to impress and make the first team again.
Two fallen giants clash and it is The Owls who I believe will come out on top.
Sheffield Wednesday to beat Sunderland at 2.85

VISIT SITE
EXCLUSIVE
100% Deposit Bonus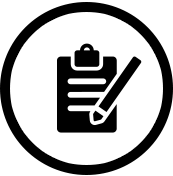 1. REGISTER
Register an account with Betsson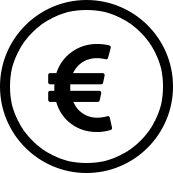 2. DEPOSIT
Deposit up to €75 in your new account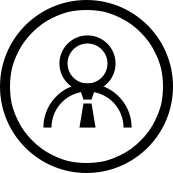 3. BONUS
Get a 100% bonus!
RECOMENDED BOOKMAKERS
THE BEST promotions and free bets available