Great Teams For Premier League Betting
When it comes to betting on professional football or 'soccer' as some people like to call it, there are always certain risks involved – and that's to be expected. Alas, with the Premier League, there are often times when you can telegraph what's going to happen nine times out of ten. That isn't always the case but you want to ensure that you give yourself the best chance possible, especially if you're engaging in the always risky accumulator. Obviously the three teams we're about to list run the risk of letting you down, but as we look ahead to the 2018/19 campaign, it's important to realise what they bring to the table.
Betting is all about trusting your instincts and you should get strong 'vibes' so to speak from the teams that we're about to list, especially if you've been paying attention over the course of the last twelve months. These three teams aren't going to mess around when it comes to getting the job done, and while you may automatically assume that they're all going to be world beaters at the top of the table, think again. The English game often gets a lot of criticism from elsewhere in Europe, but in this instance, praise is the way to go.
#1 – Manchester City – To Win
This is City's world: we're just living in it. The Premier League champions didn't just win the title last season, they tore through every other side in their path with ruthless efficiency. They play at the kind of tempo that most teams can only dream about, and as intimidating as that sounds, the scary part is that they may only just be getting started. With Riyad Mahrez joining their ranks and Guardiola stepping into his managerial prime, the title race could be over before it's even begun.
#2 – Wolves – Over 0.5 Goals
Wolverhampton Wanderers were more than just the team to watch in the Championship last season – they were the team to fear. Essentially they served as the equivalent of City who were in the league above, and now that they're in the top flight, things could get very interesting. They've managed to add a few world class stars to their ranks alongside tying down Ruben Neves, Willy Boly and Diogo Jota, so regardless of the situation or who they're playing, you should safely assume that they'll be able to find the back of the net against just about anyone.
#3 – Liverpool – Over 1.5 Goals
Last season we saw Liverpool ascend back to the heights that so many fans are used to seeing them at, as they secured a place in the top four alongside a European campaign that saw them reach the Champions League final. Jurgen Klopp has them playing with a level of confidence that we haven't seen in years, and their attacking options continue to impress on a week by week basis. They're a team full of natural goalscorers, and seeing them average two goals a game in the league doesn't seem all too unlikely in 2018/19 and beyond.
Receive exclusive betting tips and offers.
SIGN UP
EXCLUSIVE
100% Deposit Bonus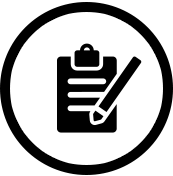 1. REGISTER
Register an account with Betsson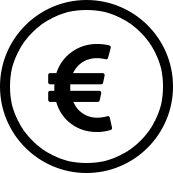 2. DEPOSIT
Deposit up to €75 in your new account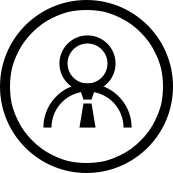 3. BONUS
Get a 100% bonus!
RECOMENDED BOOKMAKERS
THE BEST promotions and free bets available