Betting on corners, cards and goals
The world of betting is a complicated place, and while most people like to simplify things by only betting on what team is going to win and what team is going to lose, we all know that there's much more to it than that. One of the most important aspects of it all is the statistics, because, in one way or another, the specifics are often what win you the most money. That may be a disputed claim by some, but the proof is in the pudding with a handful of big earnings coming from things that initially seem so simple.
We aren't going to pretend like they're the only things that can win you substantial amounts because that simply isn't the case, but expert betting folk out there will know what we're talking about. It doesn't matter if these selections are part of a bigger rolling accumulator scheme or not, as they're just as effective all the same. With the new European season being right around the corner, it's important to get these kinds of things in your head when you're questioning what kind of bets to place on a Saturday morning. Trust us, if you do your research, you should be in luck.
Corners
It sounds obvious to come out and say it, but teams who like to force the pressure tend to be the kinds of teams that people assume get lots of corners – but that isn't always the case. Your focus point should be on scrappy teams with a bit of height and physicality up front because they tend to fight for more set pieces – knowing it's their best route to goal. In terms of betting over or under, going for the over tends to be a much more straightforward procedure as the latter stages of any given game are much more likely to produce them courtesy of the growing desperation from teams to find the back of the net.
Cards
Instead of looking for specific teams to bet on in regards to cards, you should think about the games as a whole and how the two teams match up. You could have a particularly physical team on one hand, but maybe another who won't allow them to get close to the ball – or, maybe the game could have major consequences for the end of the season, so teams take it a little bit easier. Plus, remember to keep your eye on whether or not a stereotypically hard-tackling player is one card away from a suspension.
Goals
Is the weaker team on a bad run of form? Is the more attacking side capable of breaking down gritty defences? These are the kinds of questions you need to be asking yourself, especially in a division like the Premier League which tends to be full of goals. Perhaps a team's top goalscorer is out through injury which, of course, would change the entire dynamic of the game. If you're looking at in-play betting, always ensure that you're only looking at there being more than one goal before the end of the match if the team who are behind are used to big comebacks.
Receive exclusive betting tips and offers.
SIGN UP
EXCLUSIVE
100% Deposit Bonus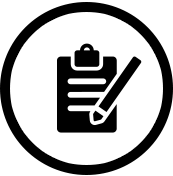 1. REGISTER
Register an account with Betsson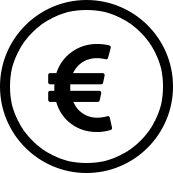 2. DEPOSIT
Deposit up to €75 in your new account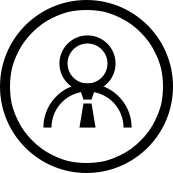 3. BONUS
Get a 100% bonus!
RECOMENDED BOOKMAKERS
THE BEST promotions and free bets available