Liverpool Face Real Madrid in Champions League Final
The Champions League final takes place at the end of this month, and Liverpool will take on Real Madrid in the final game of the season. Both teams have played very well to get to this stage and will be hoping they can lift the trophy. Madrid are looking for a remarkable fourth title in the last five years, and their third in a row. Should they do that it would be an incredible achievement and one that would put them in the record books as one of the greatest Madrid teams of all time. Liverpool have not won the competition since 2005 and they would love to upset the odds here and take home the trophy to their fans.
One thing neutrals can look forward to here is an open and exciting game of football. Both of these teams are at their best when they have the freedom to attack teams, so hopefully, their head coaches let them do that and play to their strengths rather than trying to stop the opposition. Both teams have match winners in their line-ups, and both have players that can turn up on the big occasion and perform to the best of their ability.
It would be disappointing to see one of these teams try to change how they play in an attempt to stop the other team from attacking, and if anyone does that it will probably be Liverpool. We have seen Liverpool try to defend leads in the past and that has got them in trouble while playing their natural attacking game has been when we have seen them at their best. Regardless of the opposition they are facing, and the occasion they are playing in, Liverpool's best chance of winning this game is to attack and do what they do best.
There is no doubt that Real Madrid will look to attack Liverpool, regardless of what their opponents do, this has won them their last two Champions League trophies. Madrid have had a huge amount of success in this competition, and they are now veterans when it comes to playing in Champions League finals, so certainly won't be fazed by the occasion. They will try to use this to their advantage, attacking Liverpool as early, as the English side may take time to get into the game and the atmosphere surrounding them.
There is no doubt that this could be one of the very best Champions League finals we have ever seen if both teams go out and play their natural game. Both are very strong in attack and have the ability to put on a show for the fans who watch this. Defending is an important part of the game, but they cannot think about this too much, and try to stop the other team from playing football, instead, they should just play their natural game. Real Madrid have the experience of playing in these finals, and that makes them favourites in what should be a very close tie.
Receive exclusive betting tips and offers.
SIGN UP
CHAMPIONS LEAGUE FINAL: BOTH TEAMS TO SCORE AT 2/5

VISIT SITE
EXCLUSIVE
100% Deposit Bonus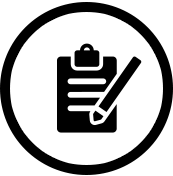 1. REGISTER
Register an account with Betsson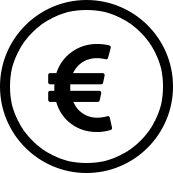 2. DEPOSIT
Deposit up to €75 in your new account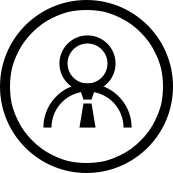 3. BONUS
Get a 100% bonus!
RECOMENDED BOOKMAKERS
THE BEST promotions and free bets available