Juventus to Finish Off Ajax in Italy
Juventus host Ajax in their Champions League quarter final second leg game on Tuesday, with the tie still in the balance. However, after drawing 1-1 in Holland, there is no doubt that Juventus have the upper hand here, going back home and aiming to make the semi finals. That would be the bare minimum for the Italian side this season, they are once again dominating Serie A, but more is needed if they are to really be successful.
The first game was a very close affair, and both teams will feel like they could have come away with a victory. While the draw favours Juventus as they now head home, scoring an away goal also favours them and really puts them in the driving seat. Ajax have to go to Juventus and win or draw, but whatever they do they have to score a goal if they want any chance of progressing. While this Juventus team is known for their attacking play, they are also very strong defensively, and they are more than capable of keeping a team like Ajax off the scoresheet.
The one thing that Ajax can cling onto is that they have absolutely nothing to lose here, and when they last had nothing to lose, they put up a fantastic display against Real Madrid to reach this round. Everyone thinks this will be a relatively simple task for Juventus, and Ajax will try and use that to their advantage.
The Italians are the favourites here, which is no surprise to see, and both the players and their fans will be thinking that a semi final place awaits them.
Can Ronaldo Bring European Success to Juve?
Cristiano Ronaldo is somewhat of a Champions League expert really, and a win this season would give him four trophies in the past five seasons, a truly remarkable effort. He was signed by Juventus last summer specifically to do that, and progression here is needed for him to continue on that path with the club.
Juve have once again got a big grip on Serie A right now, and it is only a matter of time until they lift yet another Italian title. However, more is needed than just constant Italian titles to keep the fan base happy and take this club to the next level. They have more than enough in their squad to win Serie A, and that was the case before they signed Ronaldo.
The Champions League is their big target this season and next, while Ronaldo is still at the top of his game and able to contribute. The team obviously thought they were one player off, and went out and got one. A win in this tie would move them forward to the semi finals, which would probably have been the bare minimum requirement for the side this season, but of course they want so much more and who can blame them.
Juventus paid £100 million for Ronaldo, which is a heft price to pay for someone who was 33 at the time of the move. He has a couple of good years left in him, and maybe more after that as he begins to slow down, so the window is not a huge one for success.
This game is still in the balance, but there is no doubt that Juventus are big favourites to qualify going into the second leg. A win leaves them in the final four, and at the first time of asking Ronaldo has brought a great chance of winning to the club.
They looked in a little bit of trouble during their last round game against Atletico Madrid, until, you guessed it, Ronaldo bailed them out. After losing in Spain, the sides went to Italy for the second game, and this is where Ronaldo came to life. He scored a hat trick in the game to send his team through, showing both his quality and desire to win the biggest competition in Europe once again.
He is exactly the kind of player you want when you are playing big European games, he seems to thrive in them and the bigger the stage, the better he is. Don't be surprised to see him come to the fore once again here, he knows his team needs him and he is more than likely set to deliver for them.
Juventus vs Ajax Betting Tips
A golden opportunity for Juventus to get through to the next round here, leaving them just one tie away from the final. They did what they needed to in what was an open first leg between these two, and came away with a score draw. They come back home with a big advantage in the tie and they have to now make that count.
There is no doubt that when you compare the teams side by side, Juventus are the better team here. However, they cannot afford to be complacent, there is still a lot to play for. In the first game, both sides had chance to win, and Ajax certainly put the Juventus defence under pressure, so the home team will have to look out for that once more.
We all remember how good Ajax were in their games against Real Madrid to get through to this stage, they are certainly capable if everything clicks for them.
However, having said all of that, Juventus have a very special weapon they can use and that is Cristiano Ronaldo. The Portuguese man is a worldwide star, and when it comes to a big game in Europe we often see the very best of him. There is no doubt that this is the stage he loves and thrives off the most, and I am expecting another huge performance from him here to win on the night and send his team into the Champions League semi finals.
I am backing Juve here, they look a solid bet in what should be a good game. There was nothing to split these two in Holland, but back on home soil, Juventus should be far too strong for their Dutch opponents on Tuesday night.
Receive exclusive betting tips and offers.
SIGN UP
Juventus to beat Ajax at 1.70

VISIT SITE
EXCLUSIVE
100% Deposit Bonus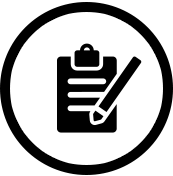 1. REGISTER
Register an account with Betsson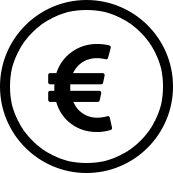 2. DEPOSIT
Deposit up to €75 in your new account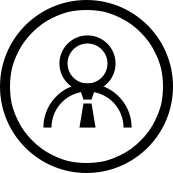 3. BONUS
Get a 100% bonus!
RECOMENDED BOOKMAKERS
THE BEST promotions and free bets available