Inter Milan Face Big Late Season Test Against Napoli
The domestic season is slowly coming to an end, as teams throughout Europe prepare to do their business off of the pitch instead of on it courtesy of the summer transfer window. Things are starting to wind down in most of the major European countries, but there's still a little longer to go over in Italy. Serie A has two matchdays remaining with a series of entertaining games still to come, including one this weekend that will be contested by two sides who will have high hopes for a potential title challenge next season. Yes, we're serious about that.
Napoli are set to host Inter Milan, in a game that'll mean very different things to these two sides. Napoli don't really have much to play for but will want to keep their marvellous home record going, whereas Inter know that they're close to securing a place in the top four. Interestingly enough it's the future that is going to be more intriguing for these two as opposed to the present, because as we all know, Juventus are in full control of Italian football right now and it's going to take quite an effort to dethrone them in any way, shape or form.
Napoli may have had a disappointing exit from European competition and failed to push Juve all too hard, but there are still reasons to believe that they could find success in the next few years. They've got a good infrastructure and a solid set of players, and as long as they keep it that way, they shouldn't have all too many issues. They're purely playing for pride at this stage in Serie A, and as we've already noted, their fantastic form at home is something that a lot of clubs will be striving to replicate when next season rolls around.
It's hard to get away from the excitement surrounding the San Siro right now – and it's mainly down to Inter Milan as opposed to AC. The 2010 Champions League winners have their sights firmly set on returning to the glory days, and they aren't afraid to get their cheque book out in order to do it. There are many, many rumours surrounding their potential summer transfer window dealings, and it's going to be really interesting to see how many of them come to fruition. At the very least, though, they need to secure a place in the top four in order to keep their momentum going.
Napoli's last six games have been fairly intriguing, as they've just kind of been going through the motions until the season comes to an end. They began this most recent run with a 3-1 win over Chievo, before a rare and disappointing home loss to Arsenal saw them get knocked out of the Europa League. They followed that up with a narrow loss to Atalanta, who are on the rise in the battle for the top four. Then, though, they were able to get back on track, reeling off three wins in a row against Frosinone, Cagliari and Spal.
Inter, on the other hand, have been draw specialists as of late. They picked up an edgy point in a 0-0 draw against Atalanta, before beating Frosinone 3-1. They went on to pick up three draws in a row, and while they were against Roma, Juventus and Udinese, that's still six points that they dropped along the way. In their last outing they were able to beat Chievo 2-0 in order to ease the nerves just a little bit, but they probably aren't going to feel completely out of the woods until a top four place is officially secured.
The last meeting between these two teams came on Boxing Day, and it was quite the Christmas cracker (apologies for the awful pun). Inter and Napoli were incredibly evenly matched throughout the course of the game, to the point where it felt like one moment was going to be the difference between the two. In the end it was a moment from Lautaro Martinez that got the job done, as his injury time goal handed Inter a vital three points. As you can probably imagine, Napoli aren't ones to forget about that kind of result – and they'll be out for revenge.
Lorenzo Insigne is one of the main injury concerns for Napoli, as he'll be forced to miss the club's last home game of the season courtesy of a muscle problem. Dries Mertens and Arkadiusz Milik are both being tipped to make appearances, although Amin Younes could be given another chance to shine. Chiriches and Maksimovic are both still out for the home side, but on the general balance of the squads, you'd have to imagine that they'd still be fairly confident about their chances. If nothing else, we could see a few things being tested out by the gaffer given the lack of 'importance' in the game, so to speak.
Marcelo Brozovic and Danilo D'Ambrosio are both set to be available for selection, after they served out suspensions recently. Politano is a doubt and may not even travel after a recent injury, with Antonio Candreva being a potential standby as a result. Stefan de Vrij is a doubt for the visitors, but you'd have to imagine they'd be fairly confident in their ability to get the job done regardless of that. After all, they've already been able to beat them this season, so they'll have that confidence heading into the tie.
Napoli vs Inter Milan Betting Prediction
We can see this being a pretty entertaining encounter, which isn't going to be much of a surprise given the teams involved. Inter have more to play for so they're probably going to be the ones pushing the pace, but they need to be careful given the threat of the counter attack. We can see the visitors taking the lead before Napoli equalise, and from that point on, we're expecting things to get a little bit tense as tackles start flying in all over the place.
A draw wouldn't be the worst result in the world for Inter given the circumstances, whereas Napoli will just take whatever they get at this point. In terms of the bigger picture, though, it's pretty exciting to think about where Italian football could be in twelve months from now. the Premier League in England is enjoying quite the boom period, and it doesn't feel like Serie A is all too far away from replicating that. There are still some pieces that need to fall into place in order for that to become a reality, but the ground work has certainly been laid – especially for Napoli and Inter.
Receive exclusive betting tips and offers.
SIGN UP
Napoli & Inter Milan To Draw At 3.5

VISIT SITE
EXCLUSIVE
100% Deposit Bonus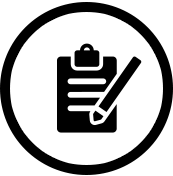 1. REGISTER
Register an account with Betsson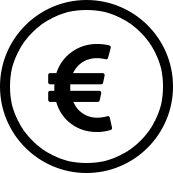 2. DEPOSIT
Deposit up to €75 in your new account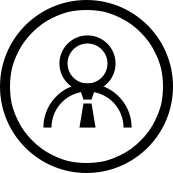 3. BONUS
Get a 100% bonus!
RECOMENDED BOOKMAKERS
THE BEST promotions and free bets available