Inter Milan Attempt To Go Third Against Chievo
The domestic season in Europe is starting to come to an end, with the Premier League concluding with its final round of fixtures today. However, outside of that, we're also going to get the chance to see a few more weeks of action around the rest of the continent – particularly in Italy. The Serie A title race has already been decided with Juventus easing to another championship, but outside of that, there are still a few question marks regarding who is going to edge their way into the Champions League spots in these next few games.
With that in mind, we thought it'd be interesting to take a look at two teams who are in very different positions right now: Inter Milan and Chievo. These sides are situated at different ends of the table, and to say that they have different ambitions would be a dramatic understatement. Inter are attempting to re-build themselves to the point where they can find consistent domestic and European success once again, whereas Chievo are already thinking about what they can do next season in order to try and get back to the top flight after suffering a pretty devastating relegation this season.
Inter are a team for the future in more ways than one, as they continue to impress the masses regarding their improvement in the last few years. They went from winning the Champions League in 2010 to dropping like a stone, to the point where many were expecting whether or not they could become an elite team once again. It's no secret that they've had to grind and fight in order to get back to the top, but with rumours circulating of a big summer transfer window for the club, it really does feel as if they're going to go from strength to strength.
Chievo haven't exactly been the most popular of clubs throughout the course of the current season, after they were deducted three points back in September due to false accounting. It didn't really matter all too much, though, because their campaign has been doomed regardless of whether or not they received that points deduction. They've quite easily been the worst team in the top flight of Italian football since the season began, and it's going to take a massive effort from them next season to even think about the possibility of gaining promotion back to the top flight. Seriously, they've been that bad.
Inter have certainly kept themselves in the fight over the course of their last six games, but it's not like they haven't had slip-ups along the way too. They began this run with a 4-0 win over Genoa, before a 0-0 draw against Atalanta who they're currently battling with in the league table. They bounced back with an efficient 3-1 win over Frosinone, and then came the streak of draws. They were held at the San Siro by Roma, they managed to pull off an impressive 1-1 draw against Juventus, and then had another goalless affair with Udinese.
Chievo started off their own most recent six-game stretch with a 4-0 battering at the hands of Sassuolo, before Bologna stuck three unanswered goals past them too. They managed to get a goal against Napoli, but still wound up losing the game 3-1. A rare victory came next against Lazio which probably bust quite a few accumulators, before a nice 1-1 draw against Parma. It seemed as if they were maybe starting to put a late run together to gain the respect of the division, but they soon came crashing back down to earth in May with a 4-0 defeat against Spal.
The beautiful game often throws up a series of surprises, and when Chievo faced Inter Milan in the reverse fixture back in late December, there was certainly a surprise in store for the Champions League contenders. They took the lead in the first half with around six minutes left to play courtesy of a nice goal from Ivan Perisic, and it seemed as if they were going to ride out a relatively simple win. Then, in injury time, Sergio Pellissier popped up with an absolutely huge goal for Chievo that wound up salvaging a vital point (or so they thought) for the underdogs.
One of the biggest absences for Inter in this game is going to be Stefan de Vrij, who will be unavailable due to a muscle injury that he sustained recently. Miranda is expected to come into the starting XI as a result, with Andrea Ranocchia also being in the mix. In terms of their squad as a whole, though, it seems pretty obvious to suggest that they should be expecting to walk through Chievo in this encounter. They'll want revenge for that late equaliser back in December, and based on their current form, they should go out there and get it.
The expectation is that the visitors are going to mix things up when it comes to their formation, which isn't going to come as all too much of a surprise considering they have literally nothing to lose. Emanuel Vignato is considered to be one of the most intriguing young prospects at the club right now, so we can expect to see him make some kind of appearance. Throughout the rest of the squad we'll probably continue to see more and more fringe players being given some minutes, which is exactly what the club should be doing right now.
Inter Milan vs Chievo Betting Prediction
There's something to be said for teams that are already relegated but go down swinging – but we don't think Chievo are going to be one of those teams. They just don't have that edge they need to make any kind of real noise, even at this late stage of the season. When you take a look at Fulham in the Premier League who have put up a really good fight in the last few weeks despite already having their relegation confirmed, it makes you wonder why Chievo can't summon that kind of spirit in an attempt to give their fans something to shout about.
We don't believe this is going to be a close game, and that really is the best way of putting it. Inter are just far better in every single department, and they've got a clear objective when it comes to what a win here could mean. They'll be able to thrust themselves back up into third position, and from there, they'll feel incredibly confident about their chances of staying in that spot. In terms of a score prediction we're going to go with 3-0, and if Inter score early on, then it could get even worse.
Receive exclusive betting tips and offers.
SIGN UP
Inter Milan To Beat Chievo At 1.13

VISIT SITE
EXCLUSIVE
100% Deposit Bonus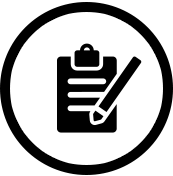 1. REGISTER
Register an account with Betsson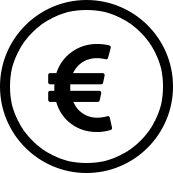 2. DEPOSIT
Deposit up to €75 in your new account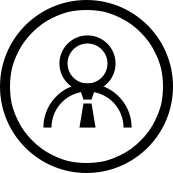 3. BONUS
Get a 100% bonus!
RECOMENDED BOOKMAKERS
THE BEST promotions and free bets available