Improving Manchester United to beat PSG
The Champions League is finally back with us this week and when the competition returns we are in the knockout round. 16 teams remain, and many of those hold genuine claims of winning Europe's premier club competition. Just eight teams will be left after this round, which sees teams take each other on over two legs in what is sure to be an exciting month of football. At this stage the games are split over two weeks, so we have four ties on Tuesday and Wednesday this week, with the remaining four to be played across Tuesday and Wednesday next week.
When the draw was made for this round back at the end of the group stage, PSG would have been very happy to draw Manchester United, who were really struggling at the time. Manchester United would have felt like they had a tough task on their hands, and by not playing at their best they knew that would be even tougher for them. It is amazing to see the change at these two clubs between now and then.
Here we are a few weeks later, and Manchester United are deserving favourites for the first leg, which is to be played at Old Trafford. The United turnaround has been something very special, and has certainly got the club back standing on their feet again. The only change has been a change of manager, with Jose Mourinho going out, and former player Ole Gunnar Solskjaer coming in as caretaker boss until the end of the season.
PSG come into the tie without at least one of their main attacking threats, and potentially two after Edinson Cavani was taken off the field with an injury at the weekend. Missing Neymar on his own would be a big blow to their chances, but adding Cavani to that would be terrible news for PSG, and have a big affect on their chances of winning the game.
While the way United are playing right now will give them hope of being able to win the tie, playing against a PSG side that is potentially missing 66% of their potent attacking forward line is only going to give United more chance of winning.
The Ole Solskjaer Reign so Far
The feel good factor is back at Manchester United and that is all thanks to one man, Ole Gunnar Solskjaer. Some called this a fluke during the early stages, citing the games that he had played but we are now in February, and his United team are still unbeaten in all competitions.
The turnaround is about much more than the players not wanting to play for former boss Jose Mourinho, it is also about how Solskjaer has got them playing for him. He hasn't gone into the club and made huge changes to the staff, formation or team selection. Instead he has shown what a great man manager he is, by using everything that was already at the club and getting them to do what he requires.
The players appear to be enjoying their football a great deal under Solskjaer and he is continuing to give them free reign to do as they please on the field. This means those attacking can do so in their own style, with the freedom to do it as often as possible. Not only is this getting the players on side, but it is also heart-warming for the fans to see, this is their United team playing the United way.
When Jose Mourinho was in charge of the club, every single group was pulling in different directions from the ownership, to the manager, the players and the fans. Now it seems to have completely changed, with everyone in behind Solskjaer, helping him along and pulling in his direction. You cannot beat unity on and off the field, and when the time comes for this club to lose a game, they will lose together, instead of blaming each other as we saw so many times under Mourinho.
The work done by Ole Gunnar Solskjaer deserves a ton of credit, this has not been a fluke. The club has been transformed from what it was under Jose Mourinho into something that resembles the United teams of old. Ole has been at the club before, he is a United man and he knows what is expected of this club from the fans and the board. That is exactly what he is delivering right now, and assuming this continues then it is going to be very hard for the board to give the full time job to anyone else other than Solskjaer in the summer.
Manchester United vs PSG Betting Tips
A huge game at Old Trafford, but one that Manchester United should feel confident about winning. They are in great form, feel good about their play and it looks likely that they will face a PSG team missing two thirds of their potent front line. At full strength, I would struggle to split these two, but the injury to Neymar and the probably injury to Cavani gives the advantage to United here.
I would not be surprised to see PSG go to Old Trafford and try to play a little more defensive than usual with the players they have missing, and that could actually cause them more problems than if they were to attack. It seems strange to say this considering what we saw from these two clubs during the first half of the season, but Manchester United are deservedly the favourites to win this game, and I am more than happy to back them to pick up a win.
United have to attack, because they know they need a lead to take to Paris, and that should suit them with how they have been playing recently. Although this is a big game in a different competition, I see no reason why Ole Gunnar Solskjaer will play any differently to how he has been doing recently, and their attacking players will have the freedom to do as they please.
I'm backing a United victory at Old Trafford on Tuesday night, and for the Ole Gunnar Solskjaer unbeaten run to continue.
Receive exclusive betting tips and offers.
SIGN UP
Manchester United to beat PSG at 2.32

VISIT SITE
EXCLUSIVE
100% Deposit Bonus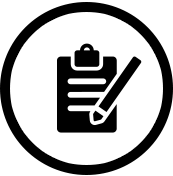 1. REGISTER
Register an account with Betsson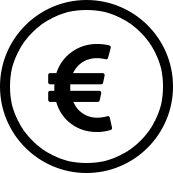 2. DEPOSIT
Deposit up to €75 in your new account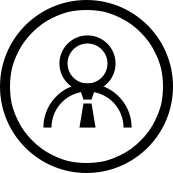 3. BONUS
Get a 100% bonus!
RECOMENDED BOOKMAKERS
THE BEST promotions and free bets available