Derby Aim To Stun Manchester United
We've been treated to another entertaining weekend of Premier League and Championship action thus far, with several surprising results as well as some quality goals, tackles and pieces of last minute drama. Yes, that's pretty much how it works every single weekend, but it's nice to point it out – especially now that we're gearing up for a busy period of the domestic campaign. The reason for that is the impending next round of the League Cup, which for sponsorship reasons is, of course, called the Carabao Cup. The competition is often ridiculed for being a little bit unnecessary, which is something that goes back across many, many years.
It's somewhat understandable when you consider that the FA Cup is still an ever-present competition, serving as the premier cup knockout in England – and arguably the world. Many fans believe that this leaves the League Cup on the outside looking in when it comes to its level of importance, and we can't say that we're able to disagree all too much. Still, it offers up a great opportunity for teams to not only claim some silverware when many wouldn't expect it but also for them to progress into European football, and while the Europa League may be ridiculed equally as much, you can't deny that European away days truly are some of the best experiences in football.
One of the biggest stereotypes associated with this competition is also that it's only used to throw out fringe players, but the problem we have with that is it's considered to be a bad thing. While everyone wants to see the biggest and best players out there performing, which always improves attendance figures, being able to play some of your fringe stars allows them to grow and experience what it's like to play first team football. Plus, they're naturally going to give it their all in an attempt to prove themselves to the manager, and it gives smaller sides a chance to cause a potential upset.
Which, of course, is what the Rams will be aiming to do when they travel to Old Trafford on Tuesday night. It's a classic Premier League vs Championship type of encounter which by no means ensures a victory for the Red Devils, and in fact, many would suggest that the smart money is on the visitors pulling the wool over their eyes here. One of the reasons for that, undoubtedly, will be the rising pressure on the shoulders of United manager Jose Mourinho as he attempts to steer the club towards a positive season.
If we were to say it's been a rocky road for Mourinho's men so far this season that'd be something of an understatement, given just how much pressure there's been on him to achieve success since arriving in Manchester. They managed to kick things off in the right way with an efficient 2-1 win over Leicester City, but back to back defeats against Brighton and Tottenham left them on the ropes. Three wins on the bounce against Burnley, Watford and Young Boys (with two red cards) silenced the doubters for a while, but their inability to defeat Wolverhampton Wanderers at the weekend raised even more eyebrows.
Derby County, or to use their full name as dubbed by the media, 'Frank Lampard's Derby County' have had a mixed bag of results to kick off the season. Many fans were sceptical when the former Chelsea & Manchester City midfielder was appointed, but it seems fair to suggest that he's done a solid job up to this point. They've had notable victories over Reading, Ipswich, Preston, Hull and Brentford in the Championship, with somewhat disappointing defeats at the hands of Leeds United, Millwall and Rotherham United.
These two clubs are no strangers to one another, either, given that their history in the beautiful game dates back well over 100 years. While many would assume that United have been completely and utterly dominant in that time, they're quick to forget that Derby had a spell of real dominance just a few short decades ago. The overall head to head rankings does go in favour of Jose's men, though, with 46 wins compared to Derby's 31 with 29 draws thrown in there for good measure. Their last meeting was only back in January, too, with United edging out a 2-0 win in the FA Cup thanks to two goals in the game's final six minutes.
Given that they were unable to break Wolves down to the point where they could register three points in midweek, it seems logical to suggest that we'll be seeing a handful of changes from the hosts in this one. It'll be interesting to see how Mourinho balances the squad out between youth stars and first teamers, because the last thing he needs right now is another embarrassing defeat. Of course, they're still capable of winning this one with a team full of youngsters, but it's better to be safe than sorry.
For Derby, though, we're expecting an almost full strength team with maybe one or two young players thrown in there. Frank Lampard has made more than a few statements against Manchester United over the years, and he'll want to do the same thing in the world of management. He could send ripples throughout Old Trafford with a win here and as a result, we can definitely envisage a scenario where Derby play the same starting XI that were able to overcome the challenge of Brentford.
Manchester United vs Derby Betting Prediction
Manchester United, as we've already stated, probably can't afford too many more defeats in the next few months – because then serious questions will be asked regarding whether or not Mourinho is the right man to take this club forward. They need to stamp their authority on this game from the word go and they'll have to implement some of their more experienced stars into the starting XI in order to do that, because the inexperience of their youngsters could impact them.
Still, something that many neutral fans seem to forget is that United have a painfully strong strength in depth that should allow them to edge past Derby here. Lampard's side are going to come straight at them and while we don't think they'll hit the back of the net, they'll cause them some issues in the early stages of the encounter. If they're going to score they need to do so early so that they've got something to defend, but if we're being honest with ourselves, the result that is both most likely and most logical is a victory for United. For an official scoreline, we're going to go with 2-0.
Receive exclusive betting tips and offers.
SIGN UP
Manchester United To Beat Derby At 1.22

VISIT SITE
EXCLUSIVE
100% Deposit Bonus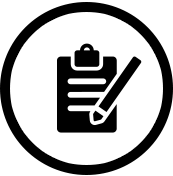 1. REGISTER
Register an account with Betsson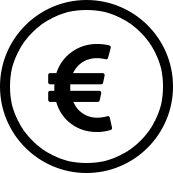 2. DEPOSIT
Deposit up to €75 in your new account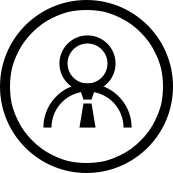 3. BONUS
Get a 100% bonus!
RECOMENDED BOOKMAKERS
THE BEST promotions and free bets available