Can Liverpool Defy The Odds Against Bayern Munich?
The UEFA Champions League is considered to be the premier competition in club football for a reason: all of the best teams compete in it, and that's the kind of argument you can't even really fight back against. There are certainly some world class teams spread across a variety of different continents, but in truth, they can't really compare and we aren't just saying that for the sake of it. As such, a lot of fans are excited to see how things unfold between now and May as we take the next few steps towards discovering who will play in the final in Madrid.
One game that we're particularly excited about is Bayern Munich vs Liverpool, in what should be a classic Germany vs England kind of clash. These two sides have had interesting campaigns to say the least from the summer onwards, and they'll both want to pour everything they've got into the Champions League – although, can they really afford to do that? It's no secret that these two clubs have got a lot on their plate right now, and it's going to be pretty interesting to see how they manage their resources in what will be one of the biggest games of their respective seasons.
Bayern's season started off a little bit rocky, and that's probably us putting it lightly. The German giants appeared set to take a step or two backwards in their surge for European dominance, mainly due to their domestic form. Borussia Dortmund seemed like the frontrunners in the race for the Bundesliga title, but somehow, Bayern have turned the race on its head and now find themselves in pole position. After what many fans were tipping to be a poor year, they're still in with an outside chance of achieving an incredibly unlikely treble.
The Reds have experienced what can only be described as the reverse of their German opponents in many ways, as they were once leading the Premier League title race. Now, though, they find themselves one point behind Manchester City, with the Champions League being the only other competition that they're competing in. Jurgen Klopp has been able to assemble quite the squad at Anfield but getting past Bayern is going to be a really tough test, although you could certainly argue that he's had enough experience with them following his years at the helm with Dortmund. Either way, though, it should be a pretty entertaining game.
Bayern's last six games have been pretty successful, as their surge for the Bundesliga title continues. They picked up a 3-1 win over Schalke, before narrowly managing to edge out FC Augsburg. They went on to register a 0-0 draw in the first leg against Liverpool, leaving things open for the game on Wednesday. They beat Hertha 1-0 in a professional performance, before absolutely tearing a hole through Borussia Monchengladbach (5-1). Their last game was somehow even more impressive, as they embarrassed Wolfsburg with an efficient and ruthless 6-0 win.
Liverpool have been a bit more worrisome (if you're a fan of the Reds), although they did manage to beat Bournemouth 3-0. They then had the 0-0 draw against Bayern Munich, before another goalless affair – this time against rivals Manchester United. They then beat Watford 5-0 in a thoroughly impressive performance, and while they did manage to make it five clean sheets in a row against Everton, the fact that they drew the game allowed City to take control of the title race. They then had another scare against Burnley at the weekend, although they still managed to put four goals past the Clarets to keep the pace with the league leaders.
The history between these two clubs has been quite interesting, as they played each other four times in 1971, twice in 1981, once in 2001 and then didn't meet again until this year. Liverpool lead the overall head to head standings but only by a score of 2-1, with five of the meetings between them being a draw. That was what happened at Anfield, too, as Klopp's men were unable to break Bayern down. Whilst they also managed to avoid the Germans scoring an away goal, you have to wonder how they're going to cope with the atmosphere when they head to Munich.
Joshua Kimmich's yellow card in the first leg means that he'll be suspended for this one, alongside Thomas Muller. Arjen Robben has recovered following his injury, which has opened the door for him to return to the starting XI. David Alaba's inclusion will also be pretty important at left back, with Rafinha covering there as of late. Jerome Boateng could fill in if necessary, but whatever the case may be, it certainly feels like Bayern have the strength in depth necessary to cope with the majority of problems Liverpool could throw their way in the second leg.
Andy Robertson is just one yellow card away from missing the quarter finals, if Liverpool were to get through, although there's much more positive news for Reds fans to hang their hats on. Virgil van Dijk will be returning after his suspension in the first leg, although Gomez and Lovren are still ruled out. Adam Lallana put in a strong performance at the weekend and will be hoping to make some kind of impact in this game, although it seems more likely that James Milner or Jordan Henderson will feature. They've definitely got a strong enough starting line-up available to them, but they just need to execute.
Bayern Munich vs Liverpool Betting Prediction
We saw a stalemate on Merseyside, and for the first 90 minutes of this game, we think the same thing is going to happen. Liverpool are going to be much more conservative than usual in front of what should be a hostile Munich crowd, whereas Bayern know that they can take their time and just play a defensive game throughout most of the tie. After all, if they concede just one goal in this game then they'll have to score two in order to make it through (due to the away goals rule), so they'll want to be cautious.
We think this game is going to go into extra time, and from that point on, we think it's going to be Bayern's game to lose. There will be tired legs out there and out of these two teams, you could argue that the Reds have more to lose. Klopp will make a few changes as fans begin to worry about the toll 30 extra minutes will have on their team, and eventually, Bayern will start to turn on the style. We can see them sticking two past Liverpool in extra time, confirming their place in the quarter finals.
Receive exclusive betting tips and offers.
SIGN UP
Bayern Munich & Liverpool To Draw At 3.70

VISIT SITE
EXCLUSIVE
100% Deposit Bonus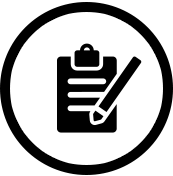 1. REGISTER
Register an account with Betsson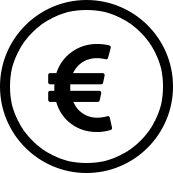 2. DEPOSIT
Deposit up to €75 in your new account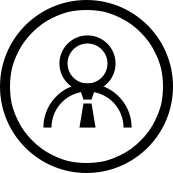 3. BONUS
Get a 100% bonus!
RECOMENDED BOOKMAKERS
THE BEST promotions and free bets available