Bournemouth a Solid Bet to Progress in League Cup
Bournemouth take on Norwich this Tuesday in the League Cup, and with both of them coming into the game playing some good football, this one looks very likely to be an entertaining affair. While the league is certainly the most important competition for these two this season, neither would mind a cup run, and a team like Bournemouth should be exactly the kind of team who is giving it their all to win this competition. With the chance of getting into Europe through this competition, and a chance that is probably their best chance, I am expecting Bournemouth to take this very seriously and play a strong team to win this one.
Norwich will go into this game knowing that there are a lot of upsets in this competition, due to the changes that many managers make. There is no pressure on them at all, they can go to Bournemouth and play without any fear, and try their best to upset the odds against the Premier League team. This is a good position for Norwich to be in, they are not facing a huge Premier League club, but no one is expecting them to go to Bournemouth and win, this is a free hit for them to try and bring great delight to their fans.
Bournemouth Make Impressive Start to Premier League
With so many talking points already this season, the fantastic start made by Bournemouth has somewhat escaped many people. They are up to 6th position in the league, with 20 points from their first 10 games and they sit just six points behind the leaders. This is far better than what was expected from them, and a huge turnaround when you consider that they probably underachieved a little last season.
There is a lot to like about Bournemouth and the way they go about the business. Off the field they spend within their means and don't go splashing the cash to bring success. They have a very talented manager in Eddie Howe, who looks as though he will go onto bigger and better things eventually, unless he can move upwards with Bournemouth of course. Lastly, and perhaps most important of all, on the field they play good football. They don't try to over complicate things, but like to get the ball down and pass, which is always good to see and great for the neutrals when they are on TV.
The club's views on the League Cup are not known, but if I was in charge I would be really targeting this competition after making a good start. This is the best chance they have of silverware this season, and getting their hands on a trophy isn't easy at all when you consider how dominant the top six are. Victory in this competition could bring European football to Dean Court, which would show just how far this club has moved forward over the past decade. There is no doubt that Bournemouth have become a regular Premier League team, now it is all about kicking on and moving to the next level, European football would certainly bring that and that is why I believe they should put a lot of effort into their League Cup campaign.
Norwich Impress in the Championship
Ask many people in the game which is the hardest league to get promoted out of and many will tell you that the Championship is the toughest in the world. Each season we have a number of top quality teams at the top of the Championship looking to make it out and into the Premier League. Three teams get promoted and there are usually around ten teams with a realistic chance of that happening. This season is no different and one team who are part of the challengers are Norwich, who have made a great start early in the season.
They are currently in 4th position with 27 points from their first 15 games and they sit just two points behind the current leaders Sheffield United. The league table is exceptionally tight though, and Norwich are just four points ahead of 10th placed QPR. A run of wins or losses in a row can have a huge impact on your league position. Norwich are currently on a run, they have won their last three games and have looked in very good form.
While they are fighting it out at the top of the Championship, Norwich would probably rather not change their focus to the League Cup, but they are being given a free hit against a Premier League club here. No one expects Norwich to go to Bournemouth and win, so if they lose they will simply return to Championship action at the weekend. However, should they cause an upset and win this game, their confidence should go through the roof. This is the big positive for them, and the big reason why winning this game would be huge. Norwich are playing some great football right now, they are in good form and a win here would only boost that further and send them into next Saturday's fixture on cloud nine.
Bournemouth vs Norwich Betting Tips
The League Cup can often be tricky to bet on, with the unknown element surrounding what line ups will be played by each team. Resting a few players would be no surprise, especially if anyone has a small injury, but other than that I expect to see both teams field fairly strong teams. Assuming that happens, and both teams go out to win this game, the advantage is certainly with Bournemouth.
The start of the season has been very good for The Cherries, and they have really impressed me with how they have played so far. They come here on the back of a four game unbeaten run, with three wins and a draw to their name. There is also the pull of being a step closer to winning some silverware, which can often be hard to do in England due to the domincance of the top six. A win here would put Bournemouth in the next round, and keep their dream alive of winning this competition, taking home the trophy and a spot in Europe.
The League Cup is all about finding the right betting opportunity for the punter, and to me, Bournemouth appear to be a good opportunity. They have a reason to put out a good team and play to win this game, they are in very good form right now, and the club are riding a wave of confidence. Norwich are capable of testing Bournemouth with how they are playing right now, but I'm backing Bournemouth to win here and make it through to the next round.
Receive exclusive betting tips and offers.
SIGN UP
Bournemouth to beat Norwich at 1.63

VISIT SITE
EXCLUSIVE
100% Deposit Bonus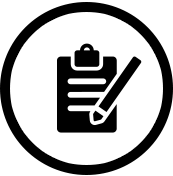 1. REGISTER
Register an account with Betsson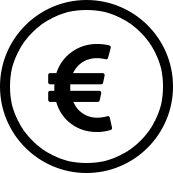 2. DEPOSIT
Deposit up to €75 in your new account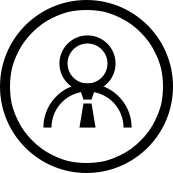 3. BONUS
Get a 100% bonus!
RECOMENDED BOOKMAKERS
THE BEST promotions and free bets available