Barcelona Can Take Advantage to Anfield From First Leg
Of the four teams remaining in the Champions League, these two are the two favourites to win the tournament and also the two biggest clubs remaining. Barcelona are one of the biggest clubs in the world, but if you are being critical about the Spanish giants over anything then it is probably the number of Champions League titles that has been converted into.
Liverpool are aiming to peak over the next few years, and they are looking to appear in back to back Champions League finals after being a beaten finalist least season. It was another Spanish club that beat them last year, Real Madrid, who have a fantastic Champions League record recently.
The feeling among many football fans is that whoever wins this semi final will go onto win the Champions League, and I wouldn't argue with it. I certainly think these two are the better two teams, and there is something else they have in their favour, and that is experience. While Liverpool may have suffered defeat last season, the experience for many of their squad of playing in a Champions League final together is something that can really help this season, both here against Barcelona as it makes them hungry to get back into the final, and in the final if they get there.
Liverpool don't need to win this leg, but obviously that would make their task a lot easier. The pressure to score and win is all on Barcelona in this one, they have to get something to take to Anfield with them for the second leg, otherwise it will be very tough for them. We have all see how big the European nights are at Anfield, and with their fans behind them, Liverpool will believe they can do anything. Even with a couple of goals to overturn, Liverpool would still fancy their chances of doing that in the return leg.
Liverpool Still in the Hunt for Two Titles
The Champions League is not the only major trophy on Liverpool's agenda over the coming weeks, they are also battling it out for the Premier League. They do need Manchester City to slip up to if they are to have any chance of winning their domestic title, but they will not give up and with just two games remaining it is still all to play for. That gives Liverpool a minimum of four games to go In their season, and five if they manage to reach the Champions League final. What a huge time this is for them, can they do it?
Again, going back to something mentioned earlier, when it comes to both trophies, Liverpool have experiences that will serve them well. They came close to winning a league title not too long ago, before falling at the final hurdle, they know what it feels like to lose a Premier League title. They got to the final of the Champions League last season, and although they lost they did feel what it was like, both in the build up to the final to actually stepping onto the field and playing.
These are the games that players want to be involved in, and the Liverpool players will all remember how proud they were to get to a Champions League final. The second part of that memory is not good, and something they can look to put right if they make the final again, but there is no doubt that they had a great time before that, and they would love to feel that once again.
Barcelona vs Liverpool
The first of two huge games between these teams. Barcelona are on course to win their domestic league title and would love to add this trophy to that, while Liverpool could still win the league title if Manchester City slip up, and this trophy would give them a memorable double.
However, before they can even think about the final and winning this trophy, they have to get past this semi final. There is much talk about the winner of this game winning the final, and to be honest while that may be the case, if either team think about that and slightly take their eye off the ball here, they will get beat.
The overall tie is finely balanced, and I think it will come down to who can take advantage of their home soil the best. Barcelona have the ability to beat Liverpool, while the opposite can also be said. Who can take advantage of their home game the most? Up first to try and do that is the Spanish club.
While I am struggling to split these two overall, I do think that Barcelona will be able to beat Liverpool here, when they play in Spain. There is a big pressure on Barcelona to win this, to ensure they have some kind of advantage to take to Liverpool for the second leg, and I think they will rise to the challenge, and win the game.
Liverpool won't mind too much, and even if they do head back to Anfield with a goal deficit, I think they will still fancy the chances, while if the gap was two goals, it would take a brave man to rule them out. However, all that talk is for another day, let's focus on the first leg here, a leg where I am backing Barcelona to come out on top.
Receive exclusive betting tips and offers.
SIGN UP
Barcelona to beat Liverpool at 1.91

VISIT SITE
EXCLUSIVE
100% Deposit Bonus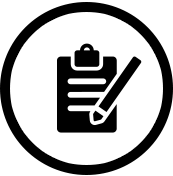 1. REGISTER
Register an account with Betsson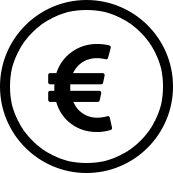 2. DEPOSIT
Deposit up to €75 in your new account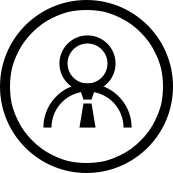 3. BONUS
Get a 100% bonus!
RECOMENDED BOOKMAKERS
THE BEST promotions and free bets available