Ways to Bet Ahead of the New Football Season
Now the World Cup is over, attention has turned to the many European football leagues that are about to get underway once more over the next month or so. The start of the season is an exciting time for football fans, and betting on the leagues adds even more fun to what is a special time. Betting on the outright markets for football leagues is something that people only do once a year at the most, while some people may never have done it before. Whether you need a refresher or a guide because you haven't done it before, this article will give you all the information you need. The new football season is just around the corner, and now it is time to start thinking about placing your bets.
When betting ahead of the new football season, you can do so in many different ways. This is a great way to make things interesting if you want a bigger price about someone, or take a real tand against a team you think are going to disappoint this coming season. Here are some of the betting markets you can use before the season kicks off.
Outright Winner
The most common way to bet is to back a team to win their league outright. This gives you the chance to put one wager down and then have an interest all year long. When betting before the new football season begins you are able to take advantage of a good price for a team to win the league, and this can often give you a much better bet than backing the team to win each game, which of course they won't do throughout the season.
Even for leagues that are uncompetitive and the odds are low on the league winner, you will still get a better price than you would if you backed them to win individual games. For example, Manchester City are 1.62 to win the upcoming Premier League title, whereas they would more than likely be 1.20-1.40 to win most games next season, other than when playing a top team.
To Finish in the Top Four
If you fancy a team to have a strong season, but you are not sure that they have the ability to win the league then you can back them to finish in the top four instead. This gives you an interest in the full season, without taking too much of a risk. It is also good for betting where a league is uncompetitive, many people think that Manchester City will win the Premier League with ease this coming season, but the race for second, third and fourth looks set to be far more exciting.
This is a betting market that many more people can get invovled in and back their own team in. For example, this will be a popular choice for Chelsea and Arsenal fans, who want to back their team to get back into the top four this season at the expense of others. While these fans may not fancy their team to win the league, they can still place a bet on them to have some kind of success.
To be Relegated
If you want to be against a team all season long then you can back them to be relegated before the season begins. It can be hard to oppose someone throughout the season, because backing against them every week doesn't really work. By backing them for relegation ahead of the season you can have an interest in their results, and keep your eye on the league standings, hoping they fail to win each week.
The favourites for relegation are often the teams that have been promoted from the Championship, so if you are looking at a team that has been in the Premier League for a while you will often get a nice price about your selection. These teams do get relegated, you only have to look at Stoke, Swansea and West Brom last season, three established Premier League teams who were all relegated to the Championship. Huddersfield and Brighton were both odds on to be relegated last season, but they avoided the drop at the expense of other teams who could have been backed at nice prices.
To Finish in the Top Half/Bottom Half
This is a market that is not used too much, but one that can offer great value if you think a top team will disappoint, or a smaller team will exceed expectations. If you think Chelsea are going to have a tough season then there is little point backing them for relegation, because that is highly unlikely to happen. However, a bottom half finish is more likely, but still available at a good price. This allows you to go against Chelsea to a certain extent, without hoping for a miracle, and something that will give you an interest throughout the season.
You can also use the top half finish market in the same way if you fancy a bottom team to exceed expectations. For example, Wolves are one of the teams promoted from the Championship, do you think they can come up and have a good season? Winning the league, or even breaking into the top four is almost impossible for them, but finishing in the top half is a reasonable bet if you think they are going to do well. This gives you a bet that lasts for the entire new football season, and with Wolves being a smaller team who have just being promoted, you are sure to get a nice price on them to finish in the top half ahead of the established teams.
The new football season is not too far away and it is time to start thinking about the bets you are going to play. By betting before the season begins you can take advantage of some big prices and also give yourself an interest in the league throughout the season, whethe you are backing a team to be at the top, or one to be fighting it out at the bottom.
Receive exclusive betting tips and offers.
SIGN UP
Manchester City to Win the Premier League at 1.62

VISIT SITE
EXCLUSIVE
100% Deposit Bonus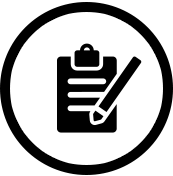 1. REGISTER
Register an account with Betsson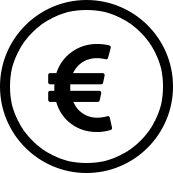 2. DEPOSIT
Deposit up to €75 in your new account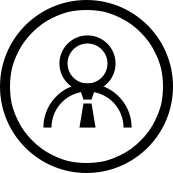 3. BONUS
Get a 100% bonus!
RECOMENDED BOOKMAKERS
THE BEST promotions and free bets available