Tips for Betting on Goal Scorers
One popular method for betting on football is to bet on a goal scorer. When betting on goal scorers you can place a bet on a few different markets, and either go for a big priced outsider or a short priced favourite, so it suits all betting styles. From backing a long shot first or last goal scorer to backing three or four favourites to score at anytime in an accumulator, you can use the goal scorer markets to form the exact type of bet that you want. It is this flexability and the license to use the markets as you want to that makes betting on goal scorers very popular and something that a lot of people do.
If you are looking to place your money on a goal scorer, there are three popular markets you can use. These are to score the first goal, to score the last goal or to score at anytime in the game.
Betting on Goal Scorers to Score First or Last
If you are looking to land a nice priced winner then you are most likely to find it on either of these two markets. This is because you are specifically naming the goal which you think your player will score, and not just backing them to score any goal. When betting on this market you will see that the strikers for each team involved in the game are the favourites, along with any attacking midfield playes. Then you will find defenders and defensive midfielders as the outsiders, so it is up to you whether you want to back a player at a smaller price with a good chance, or chance your luck with a defender at a huge price.
When you place a bet on this market, with good odds on offer even for favourites, most people bet in singles but you can place multiple bets if you wish covering a number of games, especially if you are planning to watch them on TV.
Betting on Goal Scorers to Score Anytime
If you want an interest in the game throughout then you may be better looking at the anytime goal scorer market. This is where you back a player to simply score in the game, and it doesn't matter which goal he scores. The odds on offer with this market are always much smaller than with the first or last goal scorer market, even for defenders. However, you have a lot more chance of winning on this market, and that is why it appeals to a lot of people, because everyone likes to land a winner.
One way a lot of people use this market to increase the odds on offer is to double up a couple of goal scorers to score anytime in two different games they are watching. For example, if two Premier League games are taking place on a weekend and you are going to watch them both, place an anytime scorer double with one player from each game.
Alternative Goal Scoring Markets
There are other ways to get your money down on a goal scorer at much bigger odds if you wish. Two of these that people use are the markets where you back a player to score two goals or more, or the market where you back a player to score a hat trick.
These markets are great for fun bets at big odds on games you are watching, and if you do manage to land one then you can expect a nice pay out for your bet, especially if you back a player to score a hat trick and he does.
Receive exclusive betting tips and offers.
SIGN UP
EXCLUSIVE
100% Deposit Bonus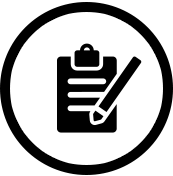 1. REGISTER
Register an account with Betsson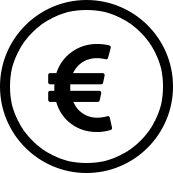 2. DEPOSIT
Deposit up to €75 in your new account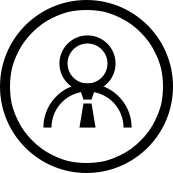 3. BONUS
Get a 100% bonus!
RECOMENDED BOOKMAKERS
THE BEST promotions and free bets available