Betting on horse racing is something that a lot of people do, although the sport can look slightly complicated and confusing to newcomers who are looking in. Fear not though, betting on horse racing is simple once you understand the basics and after reading our easy to use guide you will be able to head off and place horse racing bets on the upcoming action.
If you are a regular sports punter but you haven't placed racing bets before then there are a couple of small differences that you will have to take note of and we will show you these now.
How to Bet on a Horse Race?
When you place a bet on the horses there are a couple of different things you can do. It doesn't matter whether you are backing a single horse, or placing an accumulator bet, you still need to decide between whether you want to back a horse to win, or back the horse each way. As it says, backing a horse to win is as simple as that, you are backing the horse to come first although backing each way adds a different element to your betting because you are backing the horse to place as well as win.
Win Betting on Horse Racing
If you want to start with the simplest and easiest way to bet on horse racing then you should first look into backing horses to win. This is as simple as placing a bet on any other sport, and placing a win bet on horse racing is exactly the same as placing a win bet on football. Whether you want to back one horse as a single or four together in an accumulator, the bet stays exactly the same and is placed like any other sports bet.
Betting horses to win is the easiest way to get involved and if you are moving to horse racing after betting on a different sport then you will be able to quickly pick up what you are doing as the bets are exactly the same to place.
Each Way Betting on Horse Racing
A very popular, but slightly more complicated way to bet on horse racing is to bet each way. This is different to a win bet because an each way bet is actually two bets on the same horse. When you place an each way bet you are placing one bet on the horse to win the race and one bet on the horse to place in the race. This means when it comes to paying, the bet will cost you double the amount of your stake, so for example a £5 each way bet will cost you a total of £10 (£5 on the horse to win, £5 on the horse to place).
The place terms on a race vary depending on what type of race it is and how many runners are in the field. Sometimes this is the first and second, while most races pay out on the first three and some will pay out on the first four if there is a big field. When you are placing your each way bets always make sure you know the place terms, these will be clearly shown on the website you are using to bet. By knowing the each way terms ahead of the race you will know whether your bet is a winner or not when the horses cross the line, allowing you to cheer the horse on.
Bet Types to Use When Betting on Horse Racing
When you place a horse racing bet, just like any other sport you bet on you can make the bet as simple or as complicated you want. If you already bet on other sports then you will have an advantage over new punters here because you will know about the different bet types available and when to use them.
The easiest way to place a bet is to place a single bet, this involves just one horse. This means your bet covers just one horse, with no other outcomes invovled and if you are new to betting then starting off with something like this is recommended.
If you would like to place other bet types then there are many different multiples you can place. A double is a popular bet and this is where you pick out two horses, and both of them need to win for you to have a return. Obviously it is harder to pick out two winners, but the returns are greater if you do this. If you really want to try your luck then you could place an accumualator, which is a bet that puts together numerous different selections. The odds on offer for landing one of these are huge, but you do need every single horse to win for you to get a return on the bet.
A popular multiple bet that many horse racing punters use is the lucky 15 bet. This consists of four horses and 15 bets, but does give you full coverage and is a great way to bet with small stakes, but still have the chance to win big. The bet does cost 15 times your stake, so think about this when you are working out what to stake. For example a £1 lucky 15 bet will cost you a total of £15 to place.
The big advantage to lucky 15 bets is their full coverage. This means if you pick out four horses and only one wins, you will still receive a pay out from the single bet on that horse. However, back all four and you will have a total of 15 winning bets and huge returns to come, including a nice fourfold accumulator on all four. This is why this bet is so popular with punters and certainly something that newcomers to horse racing should consider, it is very easy to understand once you have placed a couple of them.
How to Pick Out a Horse to Back
Many people think they know the answer to this question and they will try and explain their methods to you. Most are complicated or simply don't work and the best way to approach your horse racing betting is to find a method of your own. You can start out looking for simple ways to select horses, and eventualy as your knowledge grows you can add more complicated methods into it. Here are two ways to quickly select horses in a simple manner, while also improving your horse racing knowledge.
Top Jockeys
When you look at a horse racing card, you should be able to see the top jockeys for that course in the stats section at the top of the card. Try and keep these names in mind and look at the horses they are riding. Not only should you look into backing these on that day, but also try to familiarise yourself with their names as they will come in handy down the line. Jockeys are an important part of a horse race, and knowing which ones are the best and which to follow is an easy way to pick out winners when betting on horse racing.
The Magical CD Symbol
When you are looking at a horse racing card you will notice that at the side of the horse names, a variety of letters will appear. These include C, D, G, BF and a couple more. While you can look into the other symbols when you want to increase your knowledge, the CD symbol is one to look out for straight away. C stands for course winner and D stands for distance winner, while both together means that the horse has won over the same course and distance is tackles today.
Course and distance winners are horses that have proven themselves before in a race at the same course and over the same distance, giving them a distinct advantage over the rest of the field. These horses are often worth backing, and this is a great way to look at race stats and use them to bet, giving you the feel that you are learning and make wise decisions when betting on horse racing.
Receive exclusive betting tips and offers.
SIGN UP
EXCLUSIVE
100% Deposit Bonus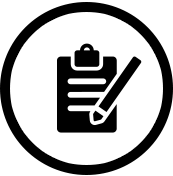 1. REGISTER
Register an account with Betsson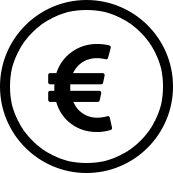 2. DEPOSIT
Deposit up to €75 in your new account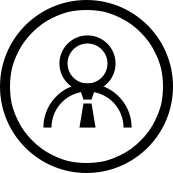 3. BONUS
Get a 100% bonus!
RECOMENDED BOOKMAKERS
THE BEST promotions and free bets available