No Risk Matched Betting Guide
When you place a normal bet with your bookmaker, sometimes you win and sometimes you lose. However, there is a technique you can use to guarantee yourself a profit, and this is known as no risk matched betting. To do this you need to take advantage of free bet offers given to you by a bookmaker, but it is a great way to make some money from your betting. Best of all, no risk is involved and anyone can take part.
It is vitally important that before you jump in and begin to place bets, you understand what is required as a whole and how things work. Without fully understanding this, you could lose money, so here are the basics that you need to know before you start making risk free cash.
How to Gain Your Free Bet
The first thing you need to do is gain a free bet from your existing bookmaker or do some research for other recommended bookmakers that offer free bets. Most of the time you will be given free bets when you sign up and make your first deposit.
Back with Your Bookmaker, Lay on the Exchanges
To qualify for your free bet, back a selection with your bookmaker. This is placed in exactly the same way as you would normall bet, make sure you stake enough to qualify for the free bet you want. Then after you have placed this bet, head over to the betting exchanges to cover what you have just done. When you are here, you need to lay the selection you have just backed, which means you are accepting a bet against it.
If your selection wins, the payout from the bookmaker will cover your exchange lay and if the selection loses your winning lay will cover the stake you placed with the bookmaker. After doing this you have fulfiled the requirements to gain your free bet, and you have done it without losing any money.
Repeat the Process with Your Free Bet
After you have gained the free bet without losing anything, you can now repeat the process to make some money. When you place your bet with the bookmaker, place it using your free bet instead of your own cash and this is where you will make money. Then go to the exchange and lay the selection just like you did before but this time because you have not spent anything to back the selection, you are guaranteed profit.
The below will show you how:
Bet with a bookmaker £20 at 3/1
Lay on the exchange £15 at 3/1
If the selection wins, your profit from the bookmaker is £60, but you will have to pay out £45 on the exchanges. Net profit on the bet comes to £15.
If the selection loses, you lose nothing with your bookmaker but you make profit of £15 from the winning lay on the exchange, giving a net profit of £15 again.
This shows just how easy it is to make money from no risk matched betting and as soon as you know what you are doing, you can use this method to make some serious cash.
How Much Can I Make with No Risk Matched Betting?
This all depends how much time you are prepared to put into this and how many offers you can find. However, if you are prepared to sit down and work at this, then the profit is there and waiting for you.
If you are new to matched betting and you don't have many bookmaker accounts then you are at a big advantage, because you can sign up with many new bookmakers and begin to make some serious cash straight away. This only works if you find offers and take advantage of them, whether these are for new players or existing ones, so make sure you are alert and you take advantage whenever you can.
The rules are simple and the steps you need to follow are easily achieveable even for newcomers to matched betting. Once you are fully aware of what to do, find your first offer to take advantage of and begin to make money from this no risk matched betting strategy that many punters are already using on a daily basis.
Receive exclusive betting tips and offers.
SIGN UP
Sign up with William Hill, place a bet of £10 and you will get £30 worth of free bets to enjoy.

VISIT SITE
EXCLUSIVE
100% Deposit Bonus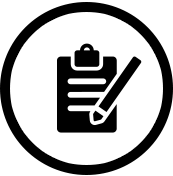 1. REGISTER
Register an account with Betsson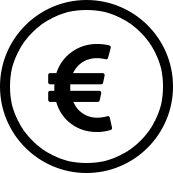 2. DEPOSIT
Deposit up to €75 in your new account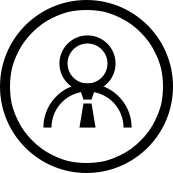 3. BONUS
Get a 100% bonus!
RECOMENDED BOOKMAKERS
THE BEST promotions and free bets available