Manchester City Face Schalke In Big UCL Second Leg
Football isn't always a simple game, and when we say 'isn't always' we mean it's never a simple game. There is often no rhyme or reason for why things happen the way that they do in the beautiful game, and because of that, it's not always beautiful. Take the UEFA Champions League as an example. Some would look at that competition and see nothing more than a parade of world class football clubs flaunting their excellence every few months. What we see, however, is the passion of every single non-league game from here to Scotland being encapsulated in every encounter we've seen in the competition this season.
Case in point: Manchester City. They may be considered to be one of the best clubs in world football, and yet, they can still provide fans with the kind of last gasp moments that will bring back memories of when they were lingering down in the third tier. They did it in the first leg against Schalke, and they'll certainly be going out of their way to do it again in the second leg. It's a classic England vs Germany kind of knockout game, and whilst it's not going to have the same kind of atmosphere as a fixture of that magnitude would have, we're still looking forward to seeing how things unfold.
The aforementioned City are currently on track to win four trophies this season, which is a pretty ridiculous feat to even consider when you think about it. They've already got the Carabao Cup locked up, and now, they've got the Champions League to worry about. Pep Guardiola has experience in this competition, but City, as a club, are known for not being able to take that big last step into the final. This season, however, they've got a great chance, especially now that reigning champions Real Madrid are out of the picture.
Schalke, on the other hand, find themselves struggling towards the lower end of the Bundesliga table. They're the kind of team that will fight with everything they've got in the big games, as we've already seen throughout the course of the campaign thus far. They may not be the most well-rounded team, as is evident from some of their results in the league, but do they necessarily need to be? It may seem unlikely, but if they can overcome the deficit they face in this second leg and go on to win the whole thing, they'll go down in history.
The difference between these two teams reads like the bookends of a traffic light system, and we're not entirely sure how we feel about that. City kicked off their last six game stretch with a convincing 4-1 win over Newport in the FA Cup, setting up their place in the quarter finals. They followed that up with their 3-2 win over Schalke in the first leg of this tie which we've already alluded to, before beating Chelsea at Wembley on penalties to win the Carabao Cup. A trio of victories came soon after that over West Ham, Bournemouth and, despite some initial uncertainty, Watford.
Schalke's latest run began with a 3-1 loss to Bayern Munich, before a 0-0 draw against Freiburg – which kind of tells you how inspiring this league campaign has been for them so far. They went on to lose 3-2 to Manchester City, before following it up with an embarrassing 3-0 loss at the hands of Mainz. The goals kept on coming as they were defeated 4-0 by Fortuna Dusseldorf, and in their last outing, they put up a bit of a fight against Werder Bremen before eventually being turned over 4-2 in what was their fifth loss in six games.
City lead 3-1 in the overall head to head standings between these two teams, but ironically enough, it was the German side that won the first meeting between the two way back in 1970. Of course, the game that everyone will be focusing on is the one that went down on February 20th, when City came from behind to take advantage of this Round of 16 tie in stunning fashion. Sure, there were signs there that Schalke could get to them, but you have to wonder how much of an impact their home crowd played in the performance they put in that night.
The stand out issue, quite easily, is going to be the absence of Kevin De Bruyne for Manchester City. Some neutrals will point to the fact that he's been injured for most of the season anyway, but he's still a massive part of this City squad. John Stones also still has injury problems to deal with, with Fernandinho and Otamendi also being out through suspensions. Laporte and Delph should make their returns to the starting XI which will give their fans something to be excited about regarding team news, although truth be told, Schalke should see this game as a massive opportunity regardless of what team Pep puts out.
Unfortunately, the visitors have their own concerns to deal with too. Daniel Caligiuri, Omar Mascarell and Alessandro Schopf are all set to miss out on the second leg through injury. Rabbi Matondo may be forced to play as a result of this, with Uth being the main man up top with Bentaleb just behind. Still, even with these potential obstacles, this should be viewed as a 'nothing to lose' type of game for this Schalke squad, because let's face it, this is one of the only things they've got left to hold onto this season (although there's an outside chance of DFB Cup success, which kind of tells you all you need to know about what they're prioritising instead of the Bundesliga).
Manchester City vs Schalke Betting Prediction
All forms of logic would suggest that City aren't going to make the same mistakes they did in the first leg, and that's why we're backing them to go through here. They've certainly had their wobbles this season but it doesn't feel like this is going to be one of them, mainly because Guardiola now has a better understanding of how this Schalke team plays. He's examined the evidence, he's considered the possibilities, and he's going to act on that with ruthless efficiency when these two teams meet again at the Etihad.
We can see Schalke coming forward with numbers, as you'd expect with them needing to score at least two goals, but their problem is going to be leaving themselves open at the back. We think City will be able to exploit that at some point in the first half, with Raheem Sterling probably causing all sorts of problems once again. They'll go on to ride out the game with a narrow yet convincing 1-0 triumph, giving them an overall aggregate win of 4-2. Oh, and they'll also book themselves a ticket to the last eight of the Champions League.
Receive exclusive betting tips and offers.
SIGN UP
Manchester City To Beat Schalke At 1.17

VISIT SITE
EXCLUSIVE
100% Deposit Bonus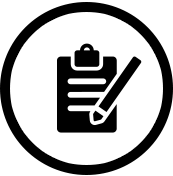 1. REGISTER
Register an account with Betsson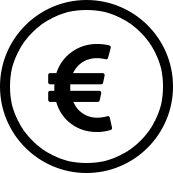 2. DEPOSIT
Deposit up to €75 in your new account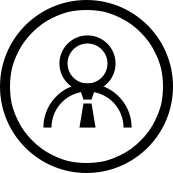 3. BONUS
Get a 100% bonus!
RECOMENDED BOOKMAKERS
THE BEST promotions and free bets available