Leeds Fancied to Reach Wembley after Derby Win
Who will take the final place in the Wembley playoff final in less than two weeks? Either Leeds or Derby will make it there, and that puts them one game away from the Premier League and what would be a huge moment for their club.
Both teams have been in the top flight before, although not for quite a while. Leeds have been craving a return to the Premier League for some years, and while they have shown glimpses of promise, they have never really positioned themselves near enough like they have this season. Derby have been in and around the playoff positions for the past few years, can this be their year finally, under rookie boss Frank Lampard?
What Happened in the First Leg?
The first leg at Derby resulted in a 1-0 win for Leeds and while Derby had their chances to score, there is little doubt that Leeds had the better of the play. This was a massive character test for Leeds, after coming so close to automatic promotion and being around the top of the table for so long. However, they passed that test with flying colours. They have nothing to prove here, they just need to repeat their performance from Saturday and that will be enough for them to make it through to Wembley.
Leeds also have the psychological advantage coming into the second leg. They are at home, and returning with a lead so they will know they have the upper hand here. It is something that Derby will also know. They were underdogs before a ball was kicked here, and after losing the first leg they are now huge underdogs and going into a stadium that will be full and providing a hostile atmosphere for them to compete in.
When anyone looks back at the first leg, the one clear thing is that Leeds did everything to gain an advantage. It is not certain that they will take advantage of that, but in the first leg they put themselves in a great position to get into the playoff final.
Aston Villa Await the Winners
Whoever wins this game will take on Aston Villa in the final in just under two weeks at Wembley. Villa are the form team from the end of the season, and finished on a long unbeaten run that included 10 wins in a row. Something else that Villa have is experience. They went to the playoff final last season, but were beaten in that game by Fulham.
Experience is great in situations like this, and the feeling of losing is something that can also help. Many of the Villa squad that lost last season are in the team again and they will not want to feel that pain once more. They understand what it is like, and have something to play for, which is something else that gives them an advantage over the winner of this game.
Leeds vs Derby Betting Tips
A massive game for these two, but there can only be one winner. The first leg has been and gone, and it was Leeds that put themselves in a great position. Not only did they win the first leg of the tie, but they did it away from home, giving them a huge advantage for the return leg. They will step out in front of a packed Elland Road, with the backing of their loyal fans and that by itself will make this a very tough trip for The Rams.
Going back to the first leg, where Derby had the advantage of playing at home and they were not good enough to beat Leeds then, so I don't see why they would be good enough to beat them at Elland Road. Leeds don't need a victory here, and a draw would be enough to get them through. However, I don't see them playing for the draw, not only is this a very dangerous game, but they are not that kind of team at all. Their aim will be to win this game, and get through to the final at Wembley. That is exactly what I think they will do, and I will be backing Leeds with confidence on Wednesday night.
We saw their quality in the first leg, the one doubt we had was their mental attitude towards the playoffs after coming so close to automatic promotion during the season. They did better than expected with that, and seemed up for the challenge which is a real credit to the coaching staff at the club. There has never been a doubt surrounding their talent, and with signs that they are up for this, talent plus their positive attitude makes them very difficult to beat.
The fans at Elland Road are going to make this an incredibly tough game for Derby and their boss Frank Lampard, and with all of that pointing in the direction of the Yorkshire club, I see nothing else happening here other than a Leeds United win. That will set up a huge game at Wembley with Aston Villa, putting together two of the best Championship clubs for a one-off game with the Premier League as the prize.
Receive exclusive betting tips and offers.
SIGN UP
Leeds to beat Derby at 1.74

VISIT SITE
EXCLUSIVE
100% Deposit Bonus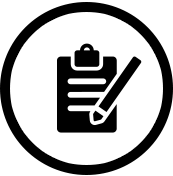 1. REGISTER
Register an account with Betsson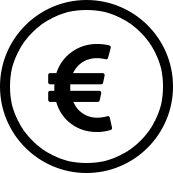 2. DEPOSIT
Deposit up to €75 in your new account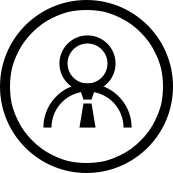 3. BONUS
Get a 100% bonus!
RECOMENDED BOOKMAKERS
THE BEST promotions and free bets available