Aston Villa Beat Derby to Complete Premier League 2019/20 Line Up
After today's Championship playoff final, we now know the names of the 20 teams that will take part in the 2019/20 Premier League season. Aston Villa were successful, joining Norwich and Sheffield United as the three teams coming up into the division to replace Huddersfield, Fulham and Cardiff. Although Villa were the final team to get promoted, they have the most recent Premier League experience out of the three teams, and look to be the best equipped team to make a play for survival in their first season.
All three clubs heading up into the Premier League have had recent spells in the top flight, though Villa were only out of the top flight for two seasons. They nearly bounced back at the first time of asking last season, but lost in the playoff final to Fulham. A repeat of that didn't happen this time around as they won 2-1 against Derby in the final.
Which New Club Can Survive?
Of the three teams coming up, Sheffield United are the team who are favourites to go down, followed by Norwich and finally Aston Villa. Having said that, the three new clubs are the three favourites for relegation so if the bookmakers get it right, it will just be a brief one season stint for all of these.
Looking at the quality and experience in each squad, Aston Villa certainly have an edge. They have genuine Premier League quality players including Jack Grealish, who has been a rumoured target for the top Premier League teams for some time now. He may leave, or he may give it a shot with Villa, my guess is he will do the latter, he is their captain and supported the club as a boy.
Villa had investment last summer to steady the ship and while I don't expect them to go mad and sign a lot of new players, they are in a position to spend slightly more money than Norwich or Sheffield United. Of course all three clubs will receive a big pay day for reaching the Premier League, and all three will have to invest some of that but I just see Villa spending a little more than the other two.
Which Current Premier League Clubs are in Danger of Relegation?
The obvious one here is Brighton, who really struggled to get to the end of the season in one piece, and they simply have to improve over the summer. They have already sacked manager Chris Hughton, giving former Swansea boss Graham Potter the chance to shine in the Premier League. He has a huge task ahead of him though, picking up a team that won just three games during the second half of the season.
We have seen Brighton impress us at times, but generally speaking last season was very poor for them. They have to find a way to go forward, either a fresh start with the players they have or by bringing in a few new players for competition and to freshen things up. Whatever Potter decides to do will likely be the deciding factor in whether Brighton stay up or not, and the players need to be on board with him if they are to have a chance.
Can Any New Club Replicate Wolves?
Wolves won the Championship with ease and during their first season in the Premier League they finished 7th, which made them the best team outside of the traditional top six. Moving forward, expect them to invest further in their squad with the hope of breaking into the top six. Can any of the new clubs replicate that and have a really good season in the Premier League? I'm not sure they can.
Wolves had already invested heavily in their squad and they won the Championship with ease, which none of these three teams did. They also had huge experience in their squad, either from the top leagues in Europe or internationally and again these three teams don't really have that.
If one of the three clubs was able to break free and finish in mid table then based on the players they have there now I would have to say that would be Aston Villa. However, losing Grealish would change all of that, and of course I expect all three teams to invest over the summer, so there is a chance that the other two improve to go past Villa.
Norwich went up as league champions just like Wolves the year before, but it doesn't appear as though either them or any of the other two can replicate what Wolves have done.
Survive or Fail?
Norwich went up as champions, but I think they are destined to come straight back down to the Championship at the first time of asking. They have some good players in their squad, but lack any Premier League quality really, and unless they invest heavily, I see them struggling.
Sheffield United went up in second place and the big positive they have is they have goals in them. However, I don't expect that to be enough to help them survive either, and I see the two automatically promoted teams going straight back down to the Championship after one season.
The team I do think will survive is Aston Villa. This club belongs in the top flight and during the second half of the season they were by far the best team in the Championship. Keeping Jack Grealish is key for them, but I think they will do that and they appear to have a better starting foundation than the other two promoted teams. Add a few players to their squad, and Villa look like a team that is more than capable of surviving.
Receive exclusive betting tips and offers.
SIGN UP
Aston Villa to be relegated at 2.75

VISIT SITE
EXCLUSIVE
100% Deposit Bonus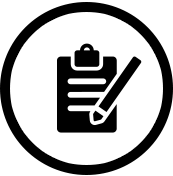 1. REGISTER
Register an account with Betsson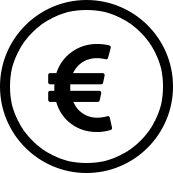 2. DEPOSIT
Deposit up to €75 in your new account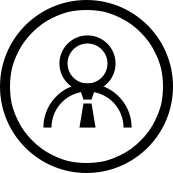 3. BONUS
Get a 100% bonus!
RECOMENDED BOOKMAKERS
THE BEST promotions and free bets available