Aston Villa to Finish West Brom Off at The Hawthornes
Aston Villa are within touching distance of reaching their second Championship playoff final in two years. They suffered heartbreak last season at the hands of Fulham, but have every chance of going one better this time around. They have started well, and hold a 2-1 lead from the first leg of their tie with West Brom. A win or a draw at The Hawthornes and they are through to the final, and that is the bare minimum for this club and its expectant fans.
Perhaps the best way to be positive about Aston Villa and their chances is to say that they were not at their best in the first leg on Saturday, but despite that they stuck with it, battled hard and eventually came out with the win after two goals in quick succession towards the end of the game. In the first half it was a very different story, and Villa cannot afford to play a half like that again, either here or at any point during the final if they get there.
I don't expect them to play that bad again here, I think we will see a better and more focused performance from them. If they manage to do that, then they know that they can win this, not only overall but also on the night to cement their place at Wembley in a couple of weeks.
I guess the toughest part of the game tonight for West Brom is that they have had a chance to take advantage of Villa when they were not playing well, and they didn't take it. During the first half of the game at Villa Park, and for a small part of the second half, the home side were not at the races, and looked in need of a spark. Eventually they got it, but prior to that, this was a game that West Brom could have won if they have been a little bit better.
The big test here for them is to understand that they missed the opportunity in the last game, but instead of worrying and thinking about that, they need to go again and look to get another opportunity to take it to Villa. For West Brom, after being in a promising position and throwing it away so quickly this is just as much a mental test as it is a quality test, and they have to be switched on and focused on the game ahead, not what happened at the weekend.
Previous Failure a Big Help for Aston Villa
I think one of the biggest advantages that Villa have over anyone else in the playoffs is their recent failure from last season. They had a good season, got through to the playoff final, but were beaten by Fulham at Wembley. Many of those players remain at the club, and their feelings from that day will still be very raw. The best teams, who have a great mental attitude, can use failure to spur them onto success, as they don't want to have the same feelings as before. That is exactly what Villa need to do here, to get them back into the final.
West Brom don't have the same experience as Villa at playoff finals in recent years as they have been in the Premier League. They have felt disappointment recently with relegation, but that is a day that doesn't really spur you on. Villa failed at Wembley and watched Fulham lift the trophy and take the prize of promotion, that is difficult to watch and if used in the right way, a very powerful motivational tool.
West Brom vs Aston Villa Betting Tips
A huge game, one that will be the final game of the season for one of these teams, while the other will receive their ticket to the Wembley final and the chance of playing for a place in the Premier League. The difference between those two outcomes is huge, there is no runners up prize here, and everything is on the line.
Villa arrive at The Hawthorns with a 2-1 lead from the first leg, and while there is a big picture attached to this game, the score is so close that it doesn't really matter. Both teams will go out onto the field aiming to win this game, and even though Villa will qualify with a draw, I certainly don't expect them to play for one, that would be a very dangerous game. We all saw how quickly two goals can be scored in the first leg between these, so both teams will be on guard to ensure that doesn't happen.
Of the two teams, Aston Villa certainly ended the season in better form, with a long unbeaten run at the end. However, they were not at their best during large parts of the first game, which was surprising as they had all the momentum and the home advantage. I expected more from Villa in the first game, and they didn't deliver that.
The big thing here for me though is this, even though Aston Villa were not at their best, they managed to come out with a win and get the result they needed. West Brom will be kicking themselves for not taking advantage of their near neighbours that day, but all that does is highlight that Villa are a very experienced club because of last season's failure, and they know exactly what is required to win games and be successful in the playoffs. They failed at the final hurdle last time, and I fully expect them to use that experience in a positive light here, to help them qualify.
This is a huge chance for both teams, but Aston Villa are the team with more quality in their line up, and more importantly they have a purpose and a willingness to put things right from last season. I think they will qualify for the final and get another chance at promotion back to the Premier League, but I also think they are good enough to go to West Brom and win this game. Things are setup very tight at the moment, I expect Aston Villa to go and play to win, and that is exactly what I think will happen in the game, a win for Villa.
Receive exclusive betting tips and offers.
SIGN UP
Aston Villa to beat West Brom at 2.50

VISIT SITE
EXCLUSIVE
100% Deposit Bonus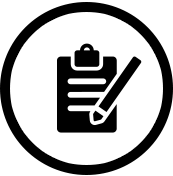 1. REGISTER
Register an account with Betsson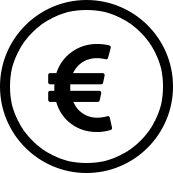 2. DEPOSIT
Deposit up to €75 in your new account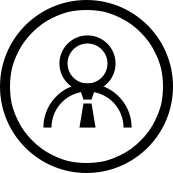 3. BONUS
Get a 100% bonus!
RECOMENDED BOOKMAKERS
THE BEST promotions and free bets available