Juventus Face Chievo In Top Vs Bottom Clash
We've already had a solid weekend of action across European football, and as we look ahead to next week, we felt like it was time to mix it up a little bit. We focus so much of our attention on the English Premier League, and rightly so, because it's almost certainly one of the best divisions in the world – if not in the top three. One of the other contenders for that throne is the Italian Serie A, which is a league that has consistently produced some of the best teams and players that the beautiful game has ever seen.
That's no exaggeration, and neither is this: Juventus vs Chievo is one of the most fascinating encounters throughout the entire month of January in European football. Why? Because it may as well be an exhibition game based on how some folks are talking about it. We can understand that the odds are clearly stacked in the favour of one team and one team only in this match, but isn't that one of the reasons why we love this game so much? In the blink of an eye everything can change, and that's kind of going to be the theme here as we run down this David vs Goliath meeting.
Juventus have their unbeaten run intact and their head held high heading into this one, as they aim to extend their nine point advantage at the top of the table. Many fans will be well aware of the fact that they're likely going to stroll to the title from this point on, but the question is how much value are they going to put into remaining unbeaten throughout the remainder of the campaign. We all know that they're desperate to win the Champions League title once again, but how much of a priority are they going to make that competition? Only time will tell.
With Chievo, you've got a team that really have nothing to lose. Many pundits have already relegated them to Serie B in their mind, and it's not exactly hard to understand why. They're still going to have a lot of fight left in them because you never really know what could happen with one or two wins, but for the most part, they've just got to go out there and see how much they can frustrate Juventus. That's a tough ask even if you're located towards the top of the table, so we're intrigued to see how they approach this.
Efficiency is the key in football and so is consistency, which are two qualities that Juventus have in bucket loads. In their most recent six game stretch they kicked things off with a narrow win over Torino, before a similarly uninspiring performance against Roma. Alas, they still secured six points from a possible six, before a slight wobble in a 2-2 draw against Atalanta. They kept the train going with a 2-1 win over Sampdoria, before maintaining their hopes of a treble this season with a 2-0 triumph over Bologna in the Coppa Italia. Then, in the Super Cup, they made relatively easy work of AC Milan.
Chievo, on the other hand, aren't getting blown out of the water by any stretch of the imagination. They were knocked out of the Coppa Italia with a narrow loss to Cagliari, but they proceeded to go on a three game unbeaten run in the league. All of those results were draws against Parma, Spal and Inter Milan, but even so, it's cause for optimism. They went on to lost 2-0 to Sampdoria, but in their last outing, they finally proved that they have some fight in them with a 1-0 win over Frosinone which was their first of the Serie A season.
It's not going to come as a surprise for fans to learn that Juventus have controlled the overall head to head standings throughout the course of the history between these two clubs, although there are two results we'd like to pick up on. Back in 2010 Chievo actually managed to defeat Juve 1-0, courtesy of a goal from Gennaro Sardo. Then, if you fast forward to this past summer, Juventus actually struggled quite a bit when visiting Chievo and only came away with the three points courtesy of an injury time winner.
One of the more intriguing questions in this one will be whether or not the gaffer rests any big names, but considering that they're still a long way off from securing the title, it doesn't seem like that'd be the smartest of ideas. Mario Mandzukic has a muscular issue and is probably going to be out until February, with two men battling it out to replace him. Those men are Federico Bernardeschi and Douglas Costa, with the latter being heavily linked with a move away from the club during the current January transfer window.
Emanuele Giaccherini is pretty much guaranteed to start in this one, in the wake of the curious decision from Chievo to sell Valter Birsa. Sergio Pellissier and Riccardo Meggiorini will continue to lead the charge for the underdogs, and they could actually be the key towards a potential upset here. They're veterans of the game and if Chievo want to give Juventus any real problems, they need to think differently and they need to approach the game with the kind of fire that got them the win against Frosinone.
Juventus vs Chievo Betting Prediction
It's quite simple, really: we think Juventus are going to come away with the win, but we don't think it's going to be quite as easy as many fans are predicting. They're superior in pretty much every area and that much was always going to be a given, but maybe it isn't about quality here. Maybe, in the words of Rocky Balboa, it's about how hard you can get hit and keep moving forward. The assumption is that Chievo will crumble under the weight of the situation if things start to go against them, but we have an alternative theory.
We think Juve are going to score relatively early on in the first half, and they'll proceed to sit back on their lead. They'll know that their schedule is going to get pretty hectic pretty fast in the next few months, and they'll want to cruise to the victory here. Alas, that isn't going to happen, because Chievo are going to stand up for themselves and really get in the face of Juve. It isn't going to mean much in the grand scheme of things as we think it's going to end 2-0 to the reigning champions, but they can still take a lot of pride from a result like that.
Receive exclusive betting tips and offers.
SIGN UP
Juventus To Beat Chievo At 1.10

VISIT SITE
EXCLUSIVE
100% Deposit Bonus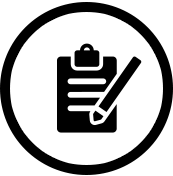 1. REGISTER
Register an account with Betsson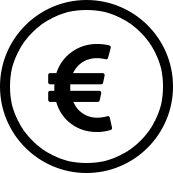 2. DEPOSIT
Deposit up to €75 in your new account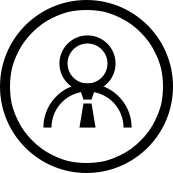 3. BONUS
Get a 100% bonus!
RECOMENDED BOOKMAKERS
THE BEST promotions and free bets available