Barcelona Face Valencia In Copa Del Rey Final
The curtain is set to come down on the Spanish football season this weekend, and what a season it has been. In terms of European competition it's fair to say that the nation has been knocked off of its perch, although interestingly enough, both of the teams involved in this cup final were able to reach the semi finals of their respective competitions – something that nobody else managed in Spain. Still, we aren't here to talk about that, because we're instead here to talk about what should be an incredibly entertaining Copa del Rey final between two of Spain's finest.
Barcelona and Valencia aren't just two of the biggest and best Spanish cities in the country, but they also represent two of the nation's finest football clubs. It's a fixture that dates back many, many years, and in that time we've seen it take on a number of different identities. In terms of the stakes attached to this tie, though, it's going to be interesting to see who wants this one more. Both teams have achieved something that they had initially set out to at the start of the campaign, but there will also be a feeling for both that they missed out on something more.
Barca are the La Liga champions once again, and this was one of their easiest routes to the title in quite some time. Real Madrid were nowhere to be seen following a dreadful campaign by their standards, whereas Atletico just were not able to push them all the way. Despite that, however, their dramatic Champions League exit at the hands of Liverpool isn't going to be forgotten overnight. It's going to take them a while to get over that loss, which is why a win in the final tomorrow could be exactly what they need.
Valencia, on the other hand, seemed to be in a precarious position in their hunt for Champions League football just a few weeks ago. They were battling it out with Getafe in an attempt to slip into fourth spot, and they had their backs against the wall in the Europa League semi finals courtesy of Arsenal. In the end the Gunners were just too good for them, but in the league, they were able to breathe a sigh of relief as they claimed fourth spot and ensured that they'd be playing in Europe's top club competition next season.
Barcelona's last six games have certainly been mixed to say the least, starting off with a narrow 1-0 win over Levante. They went on to batter Liverpool 3-0 in the first leg of their Champions League semi final, but as we all know, the Reds were able to overcome that with a baffling 4-0 win in the second leg at Anfield. In between those two games they were beaten 2-0 by Celta Vigo, but managed to bounce back with a 2-0 win over Getafe. In their last game of the La Liga season, having already captured the title, they drew 2-2 with Eibar.
Valencia actually started their own last six game spell against Eibar too, but they were unable to get the job done as they lost 1-0. They went on to lose 3-1 to Arsenal in the first leg of their Europa League semi final, and the second leg wasn't much better as they were beaten handily 4-2 at home. They did manage to stroll towards a nice win over SD Huesca, though, sticking six past them on their way to a 6-2 win. They then beat Alaves 3-1, before wrapping up fourth place in style with a convincing 2-0 win over Valladolid on the final day of the season.
As we've already noted these two clubs have faced off against one another plenty of times over the years, with their latest encounter taking place back in February. Kevin Gameiro gave Valencia a surprise lead at the Nou Camp, before a Daniel Parejo penalty doubled their advantage. Messi scored from the spot just a few minutes later to bring them back to within touching distance, and then that man again managed to grab the equaliser midway through the second half to ensure that the home side came away with a point in their mission to retain the title.
Rafinha is a long term absence for Barca as we all know, whereas there are a few question marks over the rest of the squad for the champions. Dembele, Arthur, Boateng and Coutinho all missed out on the last game of the season due to a series of niggling injuries. The belief is that they should all be fit enough to feature on Saturday, but it's not a guarantee. Marc-Andre ter Stegen has been ruled out due to discomfort in his knee, whereas Luis Suarez is hoping to be back in time for pre-season after suffering a torn meniscus recently.
Valencia don't have quite as many issues, but they'll still have to put in a huge effort if they want to come away with the cup. Lee Kang-in has been called up to South Korea's national team so will be missing out, whereas Ezequiel Garay missed the last game of the season with a hamstring strain. It's doubtful that he'll make the final, but you never know. Denis Cheryshev has been out since last month with a stretched ligament and won't be back to full fitness until next month, but aside from that, Valencia shouldn't have all too many issues.
Barcelona vs Valencia Betting Prediction
We can see Valencia giving Barca a really good game here, and we think the key is going to be putting them under some pressure from the word go. As we all know that isn't necessarily the best way to go about things against a side of this nature, but as long as they keep it tight at the back, they should be fine. They may need to insert a little bit of physicality into the mix in order to try and neutralise their attacking prowess, and if they do that, we think they may be able to head into the break with the score being level.
Alas, Barca often come alive in this kind of situation, and we believe they're going to turn on the style once again in the second half of this cup final. We still think Valencia are going to give as good as they get, but a few goals early in the second half should be enough to see off their challenge one and for all. Barca are one of the most exciting teams to watch in world football and it's not like that's going to change overnight, regardless of the game against Liverpool.
Receive exclusive betting tips and offers.
SIGN UP
Barcelona To Beat Valencia At 1.63

VISIT SITE
EXCLUSIVE
100% Deposit Bonus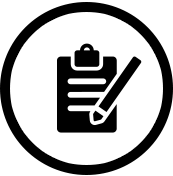 1. REGISTER
Register an account with Betsson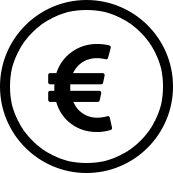 2. DEPOSIT
Deposit up to €75 in your new account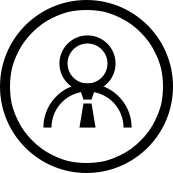 3. BONUS
Get a 100% bonus!
RECOMENDED BOOKMAKERS
THE BEST promotions and free bets available