Spain Tackle Sweden In Euro 2020 Qualifiers
The European Championship qualifiers are in full flow, as teams up and down the continent attempt to secure their qualification for next year's tournament. Courtesy of the Nations League there's a good chance we're going to see a few unlikely faces in the 2020 edition, but even with that being the case, there are still some regulars that will be popping up too. Two such examples of high profile regulars are Spain and Sweden, both of whom will feel pretty confident about their chances of qualifying as they prepare to go head to head tomorrow.
The interesting thing about this fixture is that despite the history Spain has over the last decade or so in international football, the Swedes are the ones who were able to go one step further than them in the 2018 FIFA World Cup last year. They were eventually knocked out of the tournament by England who reached the final four, whereas 2010 world champions Spain got knocked out by hosts Russia in what was a pretty surprising result. Either way, though, they'll both be hoping that they can put in a much better shift this time around – especially if they harbour outside hopes of actually winning Euro 2020.
Spain have always been a dangerous side to contend with, but their peak really did seem to come between 2008 and 2012 when they won two European Championships and the World Cup. It seemed like they would be more than capable of carrying that momentum through to even more future tournaments, but alas, that didn't seem to be the case. They're slowly starting to build themselves back up as contenders again, but even with that being true, you'd have to imagine that they won't be one of the favourites heading into Euro 2020 – even based on their most recent run of form.
Sweden have made a habit of being inconsistent when it comes to qualifying for the top tournaments and even performing well at the top tournaments. Defensively speaking they're probably one of the most heavily underrated sides in European football today, and that's not exactly an overstatement. They need to start thinking about how they're going to balance their experience with their youth throughout the remainder of the qualification period, especially seeing as they've got a few contenders behind them in the Group F table that are more than ready to pounce on an opportunity if the Swedes wind up dropping points.
Spain's last six game run didn't begin all too well, as they suffered back to back Nations League losses against England and Croatia. Those defeats left them reeling, knowing that they would probably need to rely on the group stages itself in order to qualify for Euro 2020. They responded with a 1-0 win over Bosnia & Herzegovina in a friendly, and then in the qualifiers themselves, they came into their own. They narrowly defeated Norway 2-1, edged out Malta with a 2-0 win, and then proceeded to defeat Faroe Islands 4-1. Of course, conceding a goal to Faroe Islands is never a good sign, but at least they got the win.
Sweden, on the other hand, began with a 1-1 draw in a friendly game against Slovakia. They then had back to back Nations League triumphs over Turkey and Russia, which set them up nicely for success heading into the qualifiers. They then beat Romania 2-1 before sharing an absolute classic with Scandinavian rivals Norway, in a thoroughly entertaining 3-3 draw. They kept their composure in their next game to ease towards a 3-0 win over Malta, confirming that they've been able to carry their momentum from the World Cup through to these qualifiers. In any environment, that's pretty impressive.
With their first meeting coming back in 1950, it's safe to say that these two nations are familiar with one another. Spain lead the overall head to head standings 5-3, although they have also shared four draws with one another in that time. Their last meeting took place way back in 2008, when Spain edged out Sweden with a nice 2-1 win. They would go on to win Euro 2008, kickstarting their rise to prominence. Now, over a decade later, it's interesting to see the contrast in how both countries have fared since then. Will we get a similar result? We certainly wouldn't rule it out.
Kepa was the man who was trusted with the starting position against the Faroe Islands, but the expectation is that the United goalkeeper will return to the first team for this game. Enrique is set to make a series of other changes which could include a return for Jordi Alba at the back, as well as a return for Sergio Busquets in the middle of the park. Asensio is expected to feature which means Cazorla will find himself on the bench once again, but either way, it feels like this is going to be a really strong Spain team.
Sebastian Larsson, the veteran, is expected to play some kind of extended role in this game. Marcus Berg is also expected to feature in the starting XI, although some fans will almost certainly be calling for Quaison to start instead. Sweden are expected to go with a 4-5-1 formation either way, and to be honest, that could be the best way forward for them heading into a game like this. The big question is how they're going to fare in midfield, because we all know that you can't allow yourself to get overrun by a team with as much quality as Spain.
Spain vs Sweden Betting Prediction
Sweden are going to try and keep it tight at the back, and we actually think that's going to benefit them quite nicely throughout the course of this game. Spain have been well known to get frustrated if the chances don't come early, whereas Sweden have the kind of calmness and persistence required to hold out against a team of their quality. We think that this is going to be goalless as we head deep into the second half, where eventually, the former world champions are going to get the job done.
We're expecting some kind of moment of magic to be what finally breaks the Swedes down, as Spain pick up what should prove to be a vital three points. Given that we've only actually got a few months left until we discover who will qualify for Euro 2020, it seems pretty obvious to suggest that whoever wins this game will have one foot in the tournament. That may be a bit much to suggest as anything is possible in the international game, but then again, this is the Spanish we're talking about here. As long as we get an entertaining game, though, we'll be happy.
Receive exclusive betting tips and offers.
SIGN UP
Spain To Beat Sweden At 1.31

VISIT SITE
EXCLUSIVE
100% Deposit Bonus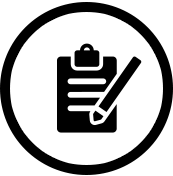 1. REGISTER
Register an account with Betsson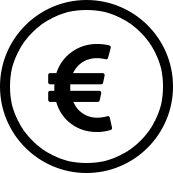 2. DEPOSIT
Deposit up to €75 in your new account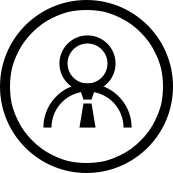 3. BONUS
Get a 100% bonus!
RECOMENDED BOOKMAKERS
THE BEST promotions and free bets available