Manchester United Face Must Win Game Against The Hammers
The Premier League is back in our lives once again this weekend, as the end of the current season draws ever closer. All twenty teams are playing for something even at this late stage of the campaign, whether it be pride or the title itself. The squads themselves are going to be giving it their all over the course of the next few weeks, especially seeing as there are no international competitions to hold us over – although, as a side note, it'll be interesting to see whether or not more fans get behind the Women's World Cup this time around.
But for now, we're here to talk about domestic football, with one of the most intriguing games this weekend taking place at Old Trafford as Manchester United prepare to host West Ham United. These two clubs are no strangers to one another, but this is the first season in a while where both are located towards the top of the table. They have very different ambitions, of course, but given the fact that they're both still playing for something with just a few games remaining, we're intrigued to see how they match up – especially given how their earlier encounter this season went down.
Ole has been at the wheel in an official capacity for a few weeks now, and the majority of United fans couldn't be happier about that. He seems to have injected new life into this Red Devils team, and whilst things have been a bit rocky in the last few results, they're still in with a great chance of qualifying for the Champions League next season. They're going to have to ensure they remain incredibly focused between now and the end of the campaign, but there seems to be a newly discovered belief under the tutelage of Solskjaer.
West Ham, on the other hand, harbour outside ambitions of qualifying for the Europa League. There are a lot of hurdles they have to jump over and there are plenty of teams still in their way, but there's a chance and that's all you can really ask for. They've got a nice platform with which they can build on throughout the summer and leading into next season, and to be honest, we don't think there's all too much pressure on their shoulders. As long as they don't slip back down into the relegation battle, then it's all good.
Manchester United's last six games certainly make for mixed reading, starting off with their 3-1 comeback win over Paris Saint-Germain. They went on to lose 2-0 to Arsenal in the Premier League which was a bit of a shock to the system, before they were brought crashing back down to Earth by Wolverhampton Wanderers. Nuno's men not only beat United in the FA Cup but also in the Premier League, with a narrow win over Watford sandwiched in-between. In their last outing earlier this week they were beaten by Barcelona, and whilst they put up a good fight against the Spanish giants, that did make it four losses in their last five.
In a similar fashion, West Ham have been a bit inconsistent lately too. They narrowly lost to Manchester City in the league before dispatching of Newcastle United, which was followed up by a pretty surprising 2-0 defeat at the hands of Cardiff. They went on to edge out Huddersfield 4-3 in what was a really fun encounter, but again, they failed to build off of that with a loss against Everton – which served as a big blow to their Europa League hopes. They took on Chelsea earlier in the week, too, with an Eden Hazard masterclass ensuring they came away from Stamford Bridge with nothing.
It won't come as much of a surprise to learn that these two clubs have played each other quite a lot throughout the course of their respective histories. Their first meeting went down back in 1911, and since then, Manchester United have won 65 games compared to West Ham's 44 (with 31 draws). The last game between the two sides actually went down in late September, when United were still being coached by Jose Mourinho. The Hammers pulled off one of their best results of the season to date, as they beat United 3-1.
Luke Shaw and Ashley Young are both going to be suspended for this one, opening the door for either Rojo or Darmian to start. Fred and McTominay both put in solid performances against Barcelona and will likely start as a result, whereas Herrera is ruled out. Alexis Sanchez has spent a month on the shelf and will be tipped to make it back onto the bench, whereas Lingard and Martial will be hoping to make returns to the starting XI. So, in conclusion, we should probably expect to see more changes than we have done in a while from Ole.
Javier Hernandez will be dying to make an appearance against his former club here, despite not putting in a great shift against Chelsea during the week. Issa Diop was one of the star men for the Hammers during their win over Man United earlier on in the season, and he'll be hoping to start here as a result. Declan Rice, who has ironically been linked with a move to Old Trafford in the upcoming summer transfer window, will be hoping to make a real impression here. Sanchez, Yarmolenko, Wilshere and Carroll are all still out with long term injuries for the visitors.
Manchester United vs West Ham Betting Prediction
Ever since Ole took over as the permanent boss, United have made a habit of making things difficult for themselves. They just can't seem to kill off games in the manner that they were doing when the Norwegian first arrived, and that's going to be a problem against a team like the Hammers. We can see the visitors actually taking the lead up in Manchester, which will wake the home side up and lead them to realise that they can't just coast their way through games anymore.
We think the two teams are going to lose all defensive inhibitions, which will lead to a series of entertaining battles in the middle of the park and in front of goal. We believe they will trade goals back and forth right up until the last few minutes of the game, at which point United will do what they've done so many times in the past: score a late winner.
West Ham shouldn't be ashamed if they end up losing narrowly to a team like Manchester United, but of course, that's easier said than done if they end up leading at some point in the game itself.
Receive exclusive betting tips and offers.
SIGN UP
Manchester United To Beat West Ham At 1.40

VISIT SITE
EXCLUSIVE
100% Deposit Bonus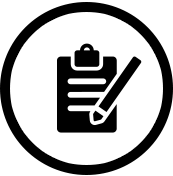 1. REGISTER
Register an account with Betsson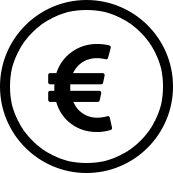 2. DEPOSIT
Deposit up to €75 in your new account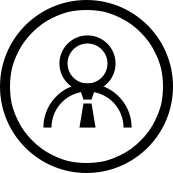 3. BONUS
Get a 100% bonus!
RECOMENDED BOOKMAKERS
THE BEST promotions and free bets available