Italy Battle Finland In Euro 2020 Qualifying
Domestic football is the version of this beautiful game that we all know and love the most, but it isn't the only version. As fans experienced last summer, and particularly England fans, there's a lot to be said for the excitement of international football. An important tournament may only come around every so often, but that doesn't mean we should shy away from enjoying the qualifiers, too. They might not be quite as enticing but they're certainly of vital importance, especially to the players that still like to put some kind of value in representing their nation on the big stage.
Today we're going to be focusing on UEFA Euro 2020, aka the European Championships. Whilst it may pale in comparison to the FIFA World Cup in terms of size and grandeur, that doesn't mean we don't still love it. Europe is the primary source of great football around the world, with the fact that we've won five of the last six World Cups being a shining example of that. The Euros may have changed a little bit over the years when it comes to the structure, but that doesn't mean we don't still love to watch it when it comes around every two years.
The game in question that we'll be analysing is Italy vs Finland, with both nations attempting to bounce back from a disappointing summer without a World Cup appearance. The Italians, in particular, were thoroughly humiliated courtesy of Sweden as they failed to qualify for the tournament for the first time since 1958. Sure, they're still historically considered to be one of the most successful nations in the history of international football, but the modern fan doesn't care about what you did yesterday in comparison to the here and now. That's not a prediction or view, either, that's a fact.
Finland, on the other hand, aren't exactly considered to be amongst the elite in the international game. It's not like they're a sleeping giant and it's not like they are considered to be minnows either – they're just kind of there. They'll want to break that trend in the qualification for Euro 2020, especially given that they're in a group that isn't all too tough. Italy are there for the taking in many ways, and with Bosnia & Greece being their other biggest competition, this is one of the best chances they've had in years to make an impact on the European stage.
Italy's last six games have been intriguing to say the least, starting off with a 1-1 draw against Poland in the UEFA Nations League. They went on to lose a narrow game 1-0 to Portugal, aka the reigning European champions. They then drew 1-1 with Ukraine which raised some concerns about how far they've come, although they got back on the winning trail with a professional 1-0 triumph over Poland. They then drew 0-0 with the Portuguese in their UEFA Nations League reverse fixture, before narrowly seeing off the United States back in November. All in all, not a bad run, but not a great one either.
Finland's last six game stretch has been pretty intriguing by comparison, kicking off with a 1-0 win over Hungary who did well back at Euro 2016. They then registered back to back wins over Estonia before beating Greece 2-0, making it four clean sheets and wins on the trot. However, they then came unstuck in the reverse fixture against the Greeks, before also losing 2-0 to Hungary in November. Since then they've been making the necessary adjustments ahead of the Euro 2020 qualification period beginning, and all in all, we'd say that they've got reasons to be confident.
The overall head to head standings don't make for pretty reading if you're a Finland native, as they have never beaten Italy in international competition. Their first meeting took place way back in 1939, with the Italians getting the win to set the tempo for the next few decades. Their one and only draw came in September 1975, but aside from that, Italy have registered 11 wins to Finland's zero. They last squared off in an international friendly in 2016, but since that meeting three years ago, we'd say that both teams have changed pretty dramatically. Sure, it's an embarrassing record for the visitors, but that should give them all the more reason to try and rectify it.
It looks set to be a debut fiesta in Italy this weekend with Nicolo Zaniolo, Leonardo Pavoletti, Armando Izzo and Gianluca Mancini all being in the running for a start. Fabio Quagliarella's late-career resurgence has led to him getting called up, with many tipping him to actually start the game against Finland. Lorenzo Insigne will be unavailable after picking up an injury, with Federico Bernardeschi expected to replace him. It's certainly not as impressive of a squad from head to toe as it once was, but there are definitely some bright sparks in there.
The main man up top for Finland in this one is going to be Teemu Pukki, who has done well in the Championship throughout the course of the season. Albin Granlund is set to start at right back, with Schuller and Kamara fighting it out for a place alongside Tim Sparv in midfield. Jasse Tuominen will be unavailable, with Lassi Lappalainen awaiting his debut at the age of just 20.
The name value may not be there as much for the visitors as it is for the home side, but that won't mean a thing once the whistle blows.
Italy vs Finland Betting Prediction
This is going to be a battle of defensive wit, and that should make for a pretty entertaining game (depending on whether or not you enjoy defensive football). These two nations are masters at keeping the opposition out, but as a direct contrast, they have the tendency to struggle going forward. Italy are more naturally talented and will be at home, although with this being the opening game of the group stage, Finland won't want to lie down and take a loss when there are definitely reasons to believe they can get a positive result.
We think that we're going to get a goalless first half, which will leave both sides with their tails up heading into the second 45 minutes. From that point on Italy will slowly start to take control of the game, eventually scoring around half way through the second half. Finland will come forward in numbers, but not enough to really trouble Italy. We think it'll end up being 1-0 with the home side taking the three points, but in a result like that, there should be nothing to be ashamed of for the Finnish faithful that will be making the trip over.
Receive exclusive betting tips and offers.
SIGN UP
Italy To Beat Finland At 1.28

VISIT SITE
EXCLUSIVE
100% Deposit Bonus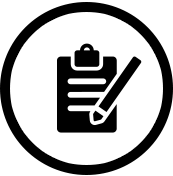 1. REGISTER
Register an account with Betsson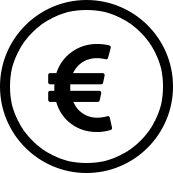 2. DEPOSIT
Deposit up to €75 in your new account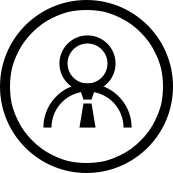 3. BONUS
Get a 100% bonus!
RECOMENDED BOOKMAKERS
THE BEST promotions and free bets available