England Continue Euro 2020 Surge Against Montenegro
A lot of fans are already going to be pretty excited about domestic football returning next weekend, but there's still a lot of intriguing international games for us to get through before then. The start of the UEFA Euro 2020 qualification period has certainly led to a great deal of interest and high level football being played across the continent, and we're expecting that to continue. Not every country in Europe is going to have realistic ambitions of reaching the tournament, but at the very least, they'll be hoping that they can put up a good fight along the way.
The game that we're going to be looking at today will be contested between England and Montenegro, who both find themselves in pretty different positions within the world of international football right now. Of course, we shouldn't act as if that makes a difference when it comes down to the actual game – because we've seen upsets much bigger and much grander than this over the course of the last few decades. We're expecting it to be a fairly entertaining game when the two sides throw down on Monday night, but we aren't exactly sure what form of 'entertainment' that's going to be – especially if you're an England fan.
The Three Lions have been roaring pretty much ever since the 2018 FIFA World Cup came to an end, with fans from around the world praising their ability to make it all the way through to the semi finals of the tournament. The passion of English football was brought back to life in the form of a scintillating summer, and all of a sudden, they're one of the most feared teams in the international game once again. We wouldn't say they're the favourites to lift the Euro 2020 trophy up high next year, but you can't deny that they're in the conversation.
Montenegro, on the other hand, are still in the early stages of trying to build for the future. Since separating from Serbia and becoming their own footballing state, they've just kind of been another name in the pack when it comes to European football. That isn't always a bad thing and they've had some positive results along the way, but they're still waiting for that one breakout star to burst through and really give them that extra drive. If you need an example, think Gareth Bale for Wales or perhaps even Samuel Eto'o for Cameroon back in the day.
Montenegro's last six games have actually all been pretty competitive, one way or another. They kicked off their most recent run with a nice 2-0 win over Lithuania, before being beaten 2-0 by Serbia. They had another win over Lithuania shortly after in the UEFA Nations League, this time by a score of 4-1. They went on to lose 2-1 to Serbia, before Romania also beat them in a narrow encounter back in November. They kicked off their Euro 2020 campaign with a decent enough result against Bulgaria, registering a 1-1 draw.
England have been fairly flawless as of late, kicking off their most recent run with a 1-0 win over Switzerland. They then drew 0-0 with Croatia, also known as the very same team that knocked them out of the World Cup at the semi final stage. They then beat Spain 3-2 in their Nations League group, before battering the United States 3-0 in a friendly. In the reverse fixture against Croatia they got a measure of revenge against them, winning 2-1 to confirm their place in the finals of the Nations League. Then, in one of the best England displays in years, their Euro 2020 campaign started off with a 5-0 demolition of the Czechs.
Across the history of these two nations, they've only played one another four times – starting with their first meeting back in 2010. The first three games between them were all draws, until in October 2013, England won 1-0 in what was their last encounter up to this point. It'll be interesting to see how this fixture develops over the course of the next few decades as Montenegro continues to evolve as a nation, because as you can quite clearly see, they've given England a few tough games in the last decade.
The expectation for Montenegro is to go with the single striker against England, with Stefan Mugosa being tipped to lead the way. Kosovic is set to come into the starting XI in order to help the midfield out, in what should be a challenging day at the office for them. They've got a few notable names littered throughout their squad but they aren't going to be able to compare with the English in terms of star power, so their best bet is to just knuckle down and really throw everything they've got against their opposition. It sounds simple, but that's the way it is sometimes at this level.
Eric Dier's injury against Czech Republic means that there will be at least one change in England's starting XI, with Declan Rice being tipped by many to make a big splash in this game. Callum Hudson-Odoi impressed when he came off the bench during the week, but even so, he will most likely only make it to the bench. A lot of eyes will be on Raheem Sterling after his fantastic hat trick in his last outing, with many fans considering him to be their biggest danger man – even ahead of Harry Kane.
Montenegro vs England Betting Prediction
As much as England fans would love nothing more than to see a repeat of what happened against the Czech Republic, we think Gareth Southgate is going to approach this one a little differently. They're going to be away from home and while that doesn't really matter all too much, a lot of players will be well aware of the fact that they've got an important period of domestic football ahead of them. We can see England taking the lead within the first 15 minutes or so, and from that point on, they'll take a slightly more laid back approach to the game.
They'll toy with Montenegro which won't exactly please the home side, and at that point, England need to be careful when it comes to sustaining injuries. We aren't suggesting it's definitely going to happen, but Montenegro will likely try and do anything to find their way back into the game. With a few fringe players getting a run out later on in the game, England will get a second goal to all but confirm the three points. From there they can look forward to the next international break with some real confidence, even though a lot of fans probably won't feel the same way (purely because they love the domestic game).
Receive exclusive betting tips and offers.
SIGN UP
England To Beat Montenegro At 1.41

VISIT SITE
EXCLUSIVE
100% Deposit Bonus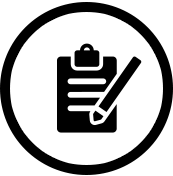 1. REGISTER
Register an account with Betsson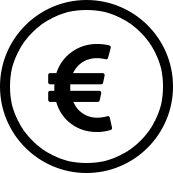 2. DEPOSIT
Deposit up to €75 in your new account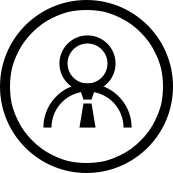 3. BONUS
Get a 100% bonus!
RECOMENDED BOOKMAKERS
THE BEST promotions and free bets available