Denmark Strongly Fancied to Defeat Irish on Friday
The Nations League may be taking centre stage this week, but that is not the only international competition happening in Europe. The next two rounds of Euro 2020 qualifying takes place, with the first games this weekend and the second next week. One of the games taking place on Friday is this one, where Denmark host the Republic Of Ireland and the Danes go into this one looking to pick up their first win of the qualifying group.
They have only played one game though, and to be fair to them they have picked up a fantastic point in that one. That was a 3-3 draw away at Switzerland, who we have just seen play in the Nations League. It looks to be between Denmark and Switzerland for the top spot in this group, with the Republic Of Ireland hoping to take advantage if either of those two slip up. That point is a good start for Denmark, but if they don't follow it up with a win here then it won't mean anything.
If you look at the standings right now, you will see that the Republic Of Ireland are top of the table. They have played two and won both games, although that is a little deceiving. They have played one more game than Denmark, who are big challengers at the top, and they have also played the two teams who will be fighting it out for bottom. They won both games 1-0, against Georgia and Gibraltar, and while all that matters is the six points on the board, it would have been nice to see them win those games by bigger margins to really show they were a step above those two, and capable of challenging Denmark at Switzerland at the top.
Euro 2020 Qualifying Group D
This is a five team group, and there is a real split between those at the top and those at the bottom. At the top, Denmark, Switzerland and Republic Of Ireland will battle it out for two qualifying places in the Euro 2020 Championships. Of the three teams, the Republic Of Ireland look to be the weakest of the teams, and they appear to have the most to do if they want to qualify.
While they haven't been impressive in winning their first two games, they have done what was needed and got six points on the board to take an early lead in the group. This is where things get tough now, with a tough trip to Denmark to give Republic Of Ireland their toughest test to date.
Switzerland and Denmark are the two teams expected to battle it out of the top spot, and these two should have enough to qualify above the Republic Of Ireland. Switzerland did very well in the Nations League to get through to the semi finals and although they were beaten by Portugal in that game, just by being there showed how good a team they are. Both teams also did pretty well at the World Cup too, whereas the Republic Of Ireland weren't even there, again showing the class difference between the teams.
Neither team has lost yet, Switzerland have won one and drawn one, while Denmark have just played one game and drawn it, which came against Switzerland. Denmark have the chance to show their power here in this game, and then have another favourable game at home to Georgia on Monday so they could well really kick on and get some points on the board. Switzerland won't be playing in this round of games either at the weekend or next week, as they are in the Nations League, so they are going to fall away and need their games in hand to catch up.
Denmark vs Republic Of Ireland Betting Tips
Can the Republic Of Ireland move to three wins from their first three games, or will they lose their unbeaten run at the expense of Denmark, who look to be one of the two top teams in this group. This should be a good game, and based on what happens here it is going to make a big difference to the standings. Whoever wins, one thing is for sure, we are more than likely going to see Switzerland fall behind over the coming days while they are not in action and they are away playing in the Nations League.
Denmark have the home advantage here, and I think that is going to be the thing that swings this game in their favour. Had this game been played in the Republic Of Ireland, things would have been closer but I don't see them going over to Denmark and taking anything from this game, I think Denmark are too strong for them on home soil.
This is a big game for both clubs, and even though we are playing in the summer and players have had a little rest from their clubs between the end of the season and now, I am still expecting to see strong teams compete well here.
Assuming that is the case, Denmark are too strong for Republic Of Ireland and if both teams play to the best of their ability then there is only one winner of the game.
With confidence, I am backing Denmark to beat Republic Of Ireland in this crucial match of their Euro 2020 qualifying group.
Receive exclusive betting tips and offers.
SIGN UP
Denmark to beat Republic Of Ireland at 1.55

VISIT SITE
EXCLUSIVE
100% Deposit Bonus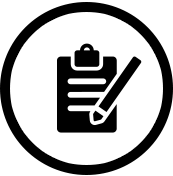 1. REGISTER
Register an account with Betsson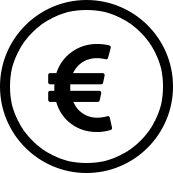 2. DEPOSIT
Deposit up to €75 in your new account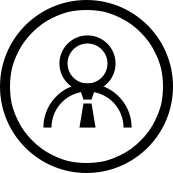 3. BONUS
Get a 100% bonus!
RECOMENDED BOOKMAKERS
THE BEST promotions and free bets available