Croatia Clash With Wales In Euro 2020 Qualifiers
The domestic campaign is well and truly in the rear view mirror, and in its place we have a series of entertaining international clashes to enjoy. In addition to the Women's World Cup, Copa America and Africa Cup of Nations, preparations are underway for the next set of European Championship qualifiers. Next year's competition, which will be held throughout the continent as opposed to just in one or two countries, is consistently regarded as the second biggest international tournament in the world due to the overwhelming quality of the European nations. Given that they've won four World Cups in a row, it's kind of hard to contest that theory.
The game that we're going to be looking at today is Croatia vs Wales, which should be an intriguing encounter between two nations that are in very different places respectively. One is starting to come to terms with life after losing a World Cup final, even a year on, whereas the other is just trying to get themselves into the mix. The Euros often serves as a great opportunity for nations to rise up and be the best version of themselves, but it remains to be seen how far either of these two sides can go.
The Croatian national team hasn't had the best of luck over the course of the last few months, but to be honest, all anyone thinks about regarding their stature at this moment in time is the fact they were able to reach the World Cup final. They've still got the quality necessary within their ranks to really do something special over the next few years, but it's all about confidence and consistency. They seem to have lost that since coming back from Russia, and a game like this will certainly test them in more ways than one.
The Welsh had their moment in the sunshine back at Euro 2016, when they made it all the way through to the semi-finals of the tournament courtesy of a few Gareth Bale masterclasses. After failing to even qualify for the World Cup last year, though, they seem to be right back where they started. Their win over Slovakia got them off to the perfect start in qualifying, and they'll also be fairly confident in their ability to get a result against Croatia after seeing Hungary come from behind to beat them back in March.
In their last six games Croatia have carried the memory of their World Cup semi-final win over England with them, as they went on to face the Three Lions twice more. They drew 0-0 with them in the first game, but in the return fixture, Gareth Southgate's men gained a measure of revenge with a nice 2-1 win. In between that they edged out a narrow win over Jordan, before an impressive 3-2 triumph over Spain. They then just about managed to overcome Azerbaijan, but in their last outing, they suffered the aforementioned defeat to Hungary.
Wales' last six games began with a pretty convincing defeat at the hands of Spain, in which they shipped four goals. They went on to beat the Republic of Ireland in the Nations League, but against Denmark, they came unstuck with a 2-1 loss. They then lost to Albania which was pretty demoralising, but in March, they got back into the flow of things with back to back wins. They first beat Trinidad & Tobago 1-0, and then in their first Euro 2020 qualifier, they edged out a narrow yet vitally important 1-0 win over Slovakia. Can they capitalise on the momentum they've built for themselves?
Croatia and Wales have gone head to head in international football on four separate occasions, with the first coming way back in 2002. Wales drew 1-1 with the Croats on that day, which marked the last time that they were able to avoid defeat against them. They faced off yet again in 2012 with Croatia winning 2-0, with both of the mentioned games being friendlies. Then, in two qualifiers for the 2014 FIFA World Cup, Croatia beat Wales 2-0 and then beat them again 2-1. So, long story short, the Welsh will be happy to see the back of Croatia if they can't get the win here.
It's all change for Croatia ahead of this game with the following players withdrawing due to injury: Ivan Rakitic, Marko Rog, Filip Bradaric, Nikola Vlasic, and Ante Rebic. Dejan Lovren and Mateo Kovacic have joined the squad late following their respective exploits in the Europa League and Champions League, which will raise a few question marks regarding whether or not they start this game. This means that we could see quite a bit of experimentation from the World Cup finalists, but again, it depends on how confident they are in their ability to secure the three points.
In terms of natural quality it's obvious to see that Wales are going to be at a disadvantage, but you just never know what could happen in international football. Ben Davies is set to feature in this game which will come as a surprise to many, courtesy of his hernia operation being postponed. Aaron Ramsey, however, is going to be a pretty big miss, courtesy of his injury which ruled him out of the last few weeks of the domestic campaign. The squad itself features four players that are currently uncapped, and it'll be interesting to see whether or not any of them feature in such an important game.
Croatia vs Wales Betting Prediction
This is a great opportunity for Wales to showcase what they can do on a pretty sizeable stage, because let's face it, there's a lot of value in getting a positive result against a team like the Croatians. They're going to try and set themselves up in a manner that will allow them to dictate the pace early on, but when it comes to the gulf in quality, we're not sure whether they're going to be able to keep up. Croatia just have too many impact players for most countries to deal with, and you can bet that they'll be desperate to banish the memory of their recent defeat to the Hungarians.
We think they're going to score just before half time, and then once the second 45 minutes begin, they're going to feel right at home. They'll be in their element as they implement their own style of football on the game, rendering Wales pretty useless. The visitors are almost certainly going to have their moments in front of goal, but we don't think they're capable of fully breaking them down. It should be a pretty entertaining clash either way, though, with both nations feeling confident in their chances of finishing in the top two slots in Group E.
Receive exclusive betting tips and offers.
SIGN UP
Croatia To Beat Wales At 1.61

VISIT SITE
EXCLUSIVE
100% Deposit Bonus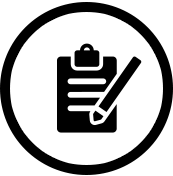 1. REGISTER
Register an account with Betsson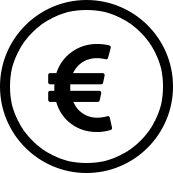 2. DEPOSIT
Deposit up to €75 in your new account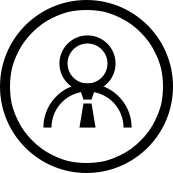 3. BONUS
Get a 100% bonus!
RECOMENDED BOOKMAKERS
THE BEST promotions and free bets available