Aston Villa Battle Rivals West Brom In Play-Offs
The season is starting to come to a close, and that means one thing: the play-offs are upon us. Twelve teams from throughout the Football League are set to battle it out for the right to gain promotion, but of course, the four teams that everyone will be focusing on are situated in the Championship. The winner of this post-season tournament will not only be able to lift the trophy up high at Wembley, but they'll also be able to proudly say that they are going to be a Premier League team next season. Personally, we think that's quite the incentive.
The game we're going to be looking at today will be contested between Aston Villa and West Bromwich Albion, two Midlands-based sides who aren't the best of friends. They make up half of the weird Midlands 'square' that also includes Birmingham City and Wolverhampton Wanderers. The way it works is both simple and complicated in equal measure (depending on how you read it): Wolves/Villa are okay with each other and Birmingham/West Brom are okay with each other, but every other possible pairing seems to have an issue of some kind. It sounds petty, but such is the nature of rivalries in this game.
Aston Villa have had a rollercoaster ride of a season, but after a poor start, they've finally been able to turn things around. If they're able to gain promotion with this squad then they've got a real chance of building something for themselves in the Premier League. If they fail, though, it certainly seems like they're going to lose a few of their biggest stars. If they can overcome the Baggies then they should feel pretty confident heading into the final, because both Derby and Leeds seem like beatable opponents (and Villa have the experience of last year).
West Bromwich Albion's decision to sack Darren Moore earlier on in the campaign certainly raised some eyebrows, but up to this point, they've done okay to cement their place in the top six. The biggest question of all now is going to be whether or not they've got enough momentum to take those next few steps. If they can do it then they should have enough backing to improve in the summer transfer window – but again, the uncertainty of it all means that things could get tricky for them if they remain down in the Championship.
Villa's last six games have been fairly positive, starting with a narrow 2-1 win over Rotherham United. They were able to produce the same scoreline against Bristol City, before seeing off the challenge of Bolton Wanderers (who are in even more trouble now than they were at the time, if you can believe that). Another slender win over Millwall soon followed, before one of the most chaotic games of the season so far against Leeds United. Then, in their last game of the regular season before the play-offs begin, they lost 2-1 to champions Norwich City – but still put up a pretty decent fight.
The Baggies have been a little bit more inconsistent, starting off with a 3-2 loss at the hands of Bristol City. They went on to dispatch of Preston North End with ruthless efficiency, before making hard work of a win against Hull. They then drew 0-0 with Reading in a pretty uneventful game, before just about managing to edge past Rotherham United. In their own last game of the season they took on Derby County, and despite putting up a good fight for most of the game, they lost 3-1 to the Rams (who they could wind up facing at Wembley).
History has seen many, many encounters between these two historic English football clubs, with Villa leading the way 77-55 (with 37 draws). They first squared off back in 1885, but of course, things have changed a lot since then. West Brom are actually on a four-game unbeaten run against Villa at the moment, with their last meeting taking place on February 16th. They had a pretty fun encounter at Villa Park, but despite the home side's resurgence, they were unable to overcome their rivals as the visitors registered a nice 2-0 win. Will history repeat itself this time around? Probably not.
Jed Steer has been on a great run of form as of late, but now that Kalinic is back from injury, Dean Smith has some big decisions to make. Grealish and McGinn were both rested for the game against Norwich as you'd expect, but they are in fact expected to return to the starting XI. Elmohamady, Mings and Abraham are also expected to return, with one of the big questions being who will start on the wind. El Ghazi, Green and Adomah are all fighting for just two spots, which could lead to an interesting team selection on the day.
Matt Phillips is expected to replace Jacob Murphy in the first team after a string of poor performances. Robson-Kanu is going to end up missing the entire play-off campaign due to suspension, but that may be a blessing in disguise for the club. Livermore has an ankle issue but could make it as a substitute this weekend, whereas Gareth Barry has been ruled out for the rest of the season. That'll hurt for him, especially as this would've been a chance for him to face off against the club where he first made a name for himself all those years ago.
Aston Villa vs West Brom Betting Prediction
Villa are going to try and control the tempo of the game, as you'd expect from a team of their quality. However, as we all know, derby days can get a little bit feisty if they aren't kept under control. We actually think the Baggies are going to take the lead early on, probably due to a fortunate decision going their way. From that point on they'll do everything they can to keep Villa out, and while they may succeed right up until half time, we believe the tides are eventually going to turn in the second 45.
The quality of the home side will allow them to take over, impose themselves on West Brom, and take advantage of the tie. We think they'll end up winning the game 2-1, taking a slender yet important lead back with them to The Hawthorns. As we've seen over the course of the last few days there's a good chance that isn't going to be enough, but at the same time, they know how to soak up the pressure. They've been in this position before and when you compare the two clubs, it just feels like they're in two very different places right now.
Receive exclusive betting tips and offers.
SIGN UP
Aston Villa To Beat West Brom At 1.92

VISIT SITE
EXCLUSIVE
100% Deposit Bonus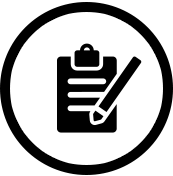 1. REGISTER
Register an account with Betsson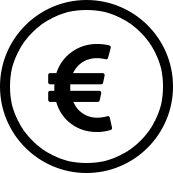 2. DEPOSIT
Deposit up to €75 in your new account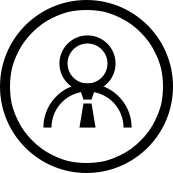 3. BONUS
Get a 100% bonus!
RECOMENDED BOOKMAKERS
THE BEST promotions and free bets available