Arsenal to Upset Blues in Europa League Final
The Europa League final takes place on Wednesday night and just like the Champions League final, we have two English clubs battling it out for the title. This is the first time that we have ever seen all four finalists of the two big European competitions come from the same nation, showing off the strength in depth and quality that is in the Premier League right now.
Up for grabs in the first of those finals is the Europa League trophy and for Arsenal, a place in the Champions League next season. Chelsea have already qualified for the Champions League due to their Premier League finish, whereas Arsenal are destined for another season in the Europa League unless they win here.
Chelsea Route to the Final
Chelsea needed penalties in the semi final to make it this far after drawing both of their two legs against Frankfurt. The German side pushed The Blues all the way in that game, but in the end Chelsea managed to sneak through and book their place in the final.
Before that things were a little easier for Chelsea, but their opponents have been relatively easy compared to what they could have faced and what Arsenal did face. Although Chelsea have looked more comfortable in the competition than Arsenal, with the teams they have played, they should do. The path up until the semi finals was easy, the semis gave them a fright and now just one game stands between them and lifting the trophy in Baku.
Arsenal Route to the Final
Look at any team in the Europa League, regardless of whether they reached the final or not and you will not find a team that had a route through as difficult as what Arsenal faced. To get to the final in their last two games they have beaten Valencia and Napoli, two of the best 'second tier' teams in Europe, and they certainly deserve their place here.
Not only that, but Arsenal have been impressive in their victories and to make things even better for them, they have won all four of the separate games they have played, both home and away against their two opponents. Going to Spain and beating Valencia, and going to Italy to beat Napoli ranks right up there with the best form in the competition, those two teams are two of the best that were in the competition.
Arsenal have certainly not had things easy, and they will now be looking to get their reward for that by winning the final in Baku on Wednesday.
How they did in the Premier League
If you compare the two teams based on their Premier League form then Chelsea have the edge. The Blues finished third in the Premier League, to help them qualify for the Champions League next season while Arsenal were only able to finish 5th, two points behind and that means the Europa League for them next season unless they win this final.
Although Chelsea managed to get into the top four towards the end of the season, they didn't really play well, and neither did Arsenal. Both teams ended their campaigns with just one win from their last five games, the only difference between them was that Chelsea managed to draw more games. They lost one and drew three to add to their one win, while Arsenal lost three alongside drawing one and winning one. Those two additional points gained by Chelsea were the difference between making the top four and not, so there wasn't much between them.
Chelsea vs Arsenal Betting Tips
I don't think there is too much to choose between these two, and that should lead us to having a very close game here. The good news for neutral fans watching the game is that both think about attacking first, and they both set their stall out to try and score goals so this should be a game filled with scoring opportunities.
When you look at the betting, Chelsea are the favourites in 90 minutes, but for me they are far too short. This is a game played on a neutral venue, no one has the upper hand in terms of that and it is in a country that neither have much experience of. The betting should have these two closer together, and that makes Arsenal really good value here. Their price of 3.10 is simply too big to ignore in this one, and I am more than happy to take a chance on them winning this game in 90 minutes.
Although Chelsea have looked good in this competition so far, the opponents they have been playing have not been to the same standard of those that Arsenal have played. They struggled past Frankfurt a little, and that was probably the best team they have played, up until this final of course. Arsenal will pose more problems than Frankfurt did, and they certainly have more match winners than the German club that can do damage.
While Chelsea were beating those lower quality opponents, Arsenal were competing and beating some of the best teams in Europe. They have shown their ability to win away from home by beating Valencia and Napoli in the last two rounds on the road. That will help them here, although this is a neutral game, it is still away from The Emirates, and we have seen Arsenal do well away from home in this competition elsewhere around Europe.
I am backing Arsenal here, they look good value, this is a real 50/50 game that could go either way, but that price on Arsenal is simply too big to ignore for me.
Receive exclusive betting tips and offers.
SIGN UP
Arsenal to beat Chelsea at 3.10

VISIT SITE
EXCLUSIVE
100% Deposit Bonus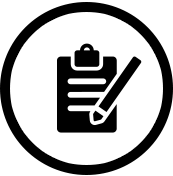 1. REGISTER
Register an account with Betsson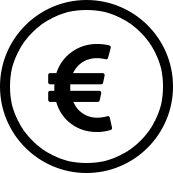 2. DEPOSIT
Deposit up to €75 in your new account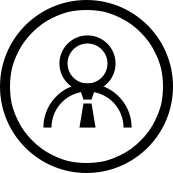 3. BONUS
Get a 100% bonus!
RECOMENDED BOOKMAKERS
THE BEST promotions and free bets available