Watford And Arsenal Set To Throw Down At Vicarage Road
The Premier League's end of the season is going to be as mad as any of us could ever hope for it to be, with this weekend's fixtures giving us a glimpse of that. Every single team in this division is fighting, regardless of whether or not they've got nothing to play for or if they've already been relegated. It's all about pride and it's all about making the most of what has already been a pretty tasking and arduous season, and with that in mind, it's time for us to take a look at two teams that are going to give it their all on Monday Night Football.
Watford and Arsenal have both had pretty decent seasons up to this point, although they've both still got a ways to go before we determine just how successful they're going to be when it's all said and done. There's a very good chance they could both be playing in the same European competition next season, and in equal measure, there's a chance one of them could be in Europe and the other may not be at all. As such, you can probably understand why we're a little bit excited for this showdown at Vicarage Road.
Watford finally seem to have found their groove under a manager that is building for the future in the form of Javi Gracia. They're playing some of the best football they've ever played, and they've got an FA Cup Final to look forward to as a result. Aside from their showdown with Manchester City at Wembley next month, though, they've also got to consider what they're going to do in the league. There's a very good chance that they're going to be challenging for seventh place in the next few weeks which, if they can achieve it, will guarantee their place in the Europa League next season.
Arsenal, on the other hand, have had a rollercoaster ride of a campaign under the guidance of Unai Emery. They're still competing on two fronts in the Premier League and the Europa League, with the end goal being very simple: Champions League qualification. They've got a few more stages to negotiate their way through in order to win the Europa League, but domestically speaking, things are arguably even trickier as they continue to battle it out with Chelsea, Manchester United and Tottenham Hotspur for one of those final two spots.
Watford's last six game stretch kicked off with a nice 2-1 win over Leicester, which they had to dig pretty deep to get. They went on to lose 3-1 to Manchester City in what was another competitive game, before booking their place at Wembley with a 2-1 win over Crystal Palace in their FA Cup quarter-final. They lost a narrow encounter against Manchester United before bouncing right back in a 4-1 triumph over Fulham, but their biggest moment was when they overcame a 2-0 deficit against Wolverhampton Wanderers last weekend to register their place in the FA Cup Final. Biggest result of their recent history? We think so.
Arsenal, on the other hand, kicked off their most recent run with a shock 3-1 loss at the hands of French club Rennes. They went on to beat Manchester United 2-0 before overcoming the aforementioned deficit suffered against Rennes, showcasing the kind of determination we can expect under Emery moving forward. They then beat Newcastle which was a pretty nice win, although a 1-0 loss to Everton brought them back down to Earth. In their last outing, however, they managed to beat Napoli 2-0 in the first leg of their Europa League quarter-final – which is a result very few could've seen coming.
Their first encounter may have taken place back in 1906, but these two teams haven't actually met all too often – with there being 70 years between their second and third meetings. Arsenal lead 16-12 in the overall head to head standings with one draw, and in their last fixture back in September, Arsenal eased to a 2-0 victory. Both sides have come a long way ever since, though, to the point where many pundits are considering this to be a much closer game than we would've expected it to be just a few short months ago. Isn't football odd?
Following on from his sensational performance against Wolves at Wembley, Gerard Deulofeu is surely set to start this game against Arsenal. The big question mark is whether or not he's going to be fit enough, which is also the story for a number of other players for the Hornets. Penaranda, Femenia and Success all have a few niggling issues that they need to sort out, but either way, Watford have the kind of strength in depth that should leave them feeling pretty confident about their chances of getting some kind of positive result against the Gunners.
Lucas Torreira is back from suspension, but as a direct contrast to that, Sokratis is now suspended and will miss out on this game. Granit Xhaka is doubtful but will likely be assessed prior to the game, with Rob Holding, Danny Welbeck and Hector Bellerin still being on the shelf for the visitors. Ozil has had a solid run in the starting XI as of late but there's still a question mark as to whether or not Mkhitaryan and Iwobi will be given the nod as Emery continues to try and figure out what his best line-up is heading into the final few games of the season.
Watford vs Arsenal Betting Prediction
We think this one is gonna be pretty tight and, despite it being over a week since their Wembley triumph, it feels like Watford are going to experience something of a Wembley hangover. They'll know that a win over the Gunners gives them a huge advantage over their rivals in the push for seventh place, and as such, we can see the pressure getting to them. They'll still give the top four contenders all that they've got, though, and we actually don't think we'll see a goal until the dying minutes of the game.
Arsenal aren't exactly known for their ability to grind out results away from the Emirates, but that's exactly what we think they'll do against the Hornets. A late goal should be enough to seal the deal, with Arsenal taking a big step towards putting the pressure on their fellow top four rivals. Either way we're predicting a pretty fun game and whilst some fans may not be into the idea of a low-scoring encounter, just remember that the defensive work of both teams is going to be equally important in getting them to where they want to be by the end of the season.
Receive exclusive betting tips and offers.
SIGN UP
Arsenal To Beat Watford At 2.25

VISIT SITE
EXCLUSIVE
100% Deposit Bonus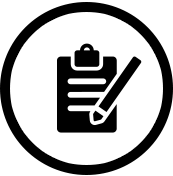 1. REGISTER
Register an account with Betsson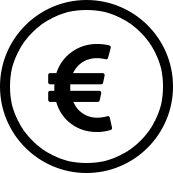 2. DEPOSIT
Deposit up to €75 in your new account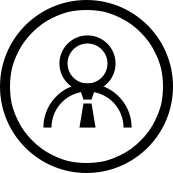 3. BONUS
Get a 100% bonus!
RECOMENDED BOOKMAKERS
THE BEST promotions and free bets available