Under Pressure Liverpool Take On Bournemouth
They say that pressure makes diamonds in this game, and it certainly feels like that's never been more accurate than it is right now. The Premier League is entering that phase of the season in which all twenty teams start to lay out their realistic ambitions for the remainder of the campaign, and that can be an interesting time. Some sides will be hoping to far exceed the goals they set out back in the summer, whereas others will be trying to salvage something from what has been a pretty disastrous season up to this point. Isn't football fun?
The game that we're going to be looking at today is Liverpool vs Bournemouth, which should provide fans with the kind of free flowing football that they can sink their teeth into. There's no guarantee of that as we all know, but Liverpool scoring nine and conceding nine in their last six whereas Bournemouth have scored 10 and conceded 10 in their last six, it seems like a pretty safe bet. These two sides haven't been all too familiar with one another throughout the course of history, but when it comes down to it, we're not sure that even really matters all too much.
For Liverpool, this game is all about getting their title push back on track. They'll be fully aware of the fact that they're in the driving seat right now, but they also know that Manchester City are breathing down their neck. This is the kind of high intensity entertainment that the Premier League has been known for throughout the years, and it'll be interesting to see how Jurgen Klopp deals with that. Will they continue to crumble under the pressure, or will they rise up to the challenge in a way that very few fans believe they can?
On the other hand you've got Bournemouth, who are just kind of lingering around the top flight right now. They're not good enough to push on towards the European spots, and they're also not bad enough to be all that worried about relegation. You could argue that's a pretty stable position to be in, but it becomes a little bit more tedious when you realise they're also no longer in any of the cup competitions. Things need to change for Eddie Howe's side, but we can't quite put our finger on what it is that needs altering.
Liverpool's last six game stretch began with a game that, in truth, could easily have been the turning point in their season. That game was a narrow 2-1 loss to Manchester City, who then had renewed aspirations of pushing the Reds all the way in the title race. They were then knocked out of the FA Cup by Wolverhampton Wanderers, before getting themselves back to winning ways with a nervous win over Brighton & Hove Albion. They then edged past Crystal Palace 4-3 in a Premier League classic, but in the last two games, they seem to have lost their mojo. They drew 1-1 with Leicester City before registering another 1-1 draw against West Ham, emphasising their perceived 'decline'.
Bournemouth, meanwhile, have been throwing up results that very few people have been able to predict. They went toe to toe with Watford in an epic 3-3 clash, before suffering an early FA Cup exit at the hands of Brighton & Hove Albion. They went on to lose 2-0 to Everton in the league, before a nice 2-0 win over West Ham got them back on track. They proceeded to absolutely destroy Chelsea 4-0 in one of the most surprising results of the season so far, before coming right back down to earth with a 2-0 loss against Cardiff City.
It won't come as much of a shock for fans to learn that, in the overall head to head standings, Liverpool have been fairly dominant with a 10-1 advantage (and three draws). These two teams first met in an FA Cup tie way back in 1927, and then after another series of cup games in 1968, they didn't meet again until as recently as 2014. Interestingly enough they've met as many times in the FA/League Cup as they have done in the Premier League, with their last meeting being a resounding 4-0 triumph for Liverpool back in December.
The expectation is that Liverpool will have a series of faces back to full fitness in time for the clash against Bournemouth. Alexander-Arnold, Henderson and Wijnaldum are amongst those on the list, with Alexander-Arnold being tipped to return to the full back position. Dejan Lovren is still out whereas Joe Gomez is also injured, with Joel Matip being set to maintain his place in the starting XI. Aside from that, Klopp should have an abundance of options in midfield and up front to choose from which is a slightly frightening proposition if you're a Bournemouth fan.
The Cherries are expecting Jefferson Lerma to make his return to the starting line-up, although he will be assessed before kick-off just in case. Francis, Brooks, Cook and Wilson are all set to miss out, as Bournemouth continue to struggle with injury problems. Nathaniel Clyne is out of this one due to being ineligible, meaning that Charlie Daniels will probably feature in the first team once again. In terms of where they'll look to in order to get a result from this game, a plucky set piece or two could wind up being the best avenue for Eddie Howe's side at Anfield.
Liverpool vs Bournemouth Betting Prediction
We've hinted at it, and we believe it – this will be a really fun game with plenty of goals for neutral fans to enjoy on Match of the Day. Liverpool seem to be at their best when they can get into a rhythm, especially at Anfield. Bournemouth, on the other hand, have been known as a bit of a surprise package for quite some time now, and rightly so. We think the Cherries will actually be the ones to take the lead here, which will end up being the biggest mistake they could've made.
Liverpool will come out like a house on fire, knowing that even more dropped points would seriously hamper their title aspirations. Bournemouth simply won't have enough in their arsenal to prevent themselves from being utterly overpowered by a team that, in truth, haven't lived up to their potential in recent months. We can see the final scoreline being 3 or 4-1, and to be honest, that's not a humiliating result in our book for Bournemouth. Sure, they would've slipped to another defeat, but when Liverpool are playing at the top of their game there are very few teams in Europe, let alone England, that can keep up with them.
Receive exclusive betting tips and offers.
SIGN UP
Liverpool To Beat Bournemouth At 1.23

VISIT SITE
EXCLUSIVE
100% Deposit Bonus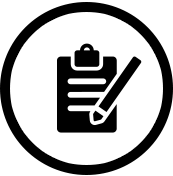 1. REGISTER
Register an account with Betsson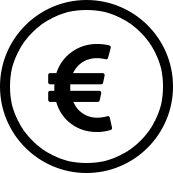 2. DEPOSIT
Deposit up to €75 in your new account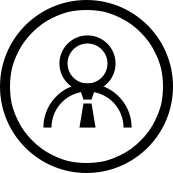 3. BONUS
Get a 100% bonus!
RECOMENDED BOOKMAKERS
THE BEST promotions and free bets available