The Very Best and Worst of Diego Maradona
Diego Maradona has divided opinions both on and off the field for a number of years. On the field he was a talented player, even if he didn't always play the game in the right spirit. Off the field, he has often looked out of control, which is exactly the side of Maradona we saw at the World Cup when Argentina won 2-1 against Nigeria. The little Argentinian can certainly be described as a character, but often his antics go too far, something that can turn even more poeple against him.
The Very Best of Diego Maradona
When you mention Maradona and the 1986 World Cup, the majority of English football fans will straight away tell you about the 'hand of god'. Maradona clearly handballed when scoring to give Argentina the lead, something that has stuck with him and led to his poor reputation with some in the footballing world, especially those in England.
However, if you have the ability to put that poor display to one side, then his second goal of the game is Maradona at his very best. The little man was fabulous with the ball at his feet, and his goal to make the game 2-0 showcased that off to perfection. He took on four players, and then went round goalkeeper Peter Shilton to slot the ball home in what was a fantastic run from the half way line.
During the 1986 World Cup we saw Maradona at his very best, in the peak of his career. He was showing everyone what he was capable of on a weekly basis with Napoli in Serie A, and then turned up in Mexico to prove how good he was on the world stage. He was an exceptional player, and one that had the ability to wow those in attendance with his ball skills, his goal against England showcasing him at his very best.
The Very Worst of Diego Maradona
Unfortunately, when you mention the words Diego Maradona, controversay is often not too far away. That has certainly been the case at the 2018 World Cup, where we have seen the worst of him at times. His health is a genuine concern for many people who have seen him recently, and he reportedly had to be seen by a doctor at half time during the Argentina and Nigeria game.
The other side to Maradona is not as nice as the best, and something that football fans from all over the world will not want to see. We have also seen Maradona gesturing to fans on many different occasions during the Argentina games. The worst of this was seen last night after Argentina scored a late winner against Nigeria, and it was disapointing to see from Maradona, who seemed intent on goading the crowd below rather than celebrating his country's lucky escape.
It is unfortunate that we see these pictures of a person, who at one time was celebrated as being one of the greatest footballers to ever live. There are two sides to Diego Maradona, let's hope we see more of the good than the bad going forward.
Receive exclusive betting tips and offers.
SIGN UP
Argentina to Win the World Cup at 13.0

VISIT SITE
EXCLUSIVE
100% Deposit Bonus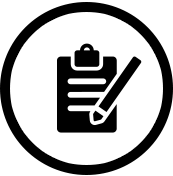 1. REGISTER
Register an account with Betsson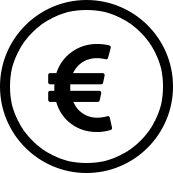 2. DEPOSIT
Deposit up to €75 in your new account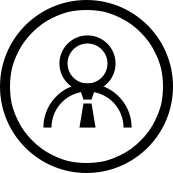 3. BONUS
Get a 100% bonus!
RECOMENDED BOOKMAKERS
THE BEST promotions and free bets available