Rooney the Latest Star to Move to the MLS
Reports have surfaced that Wayne Rooney will be the next star footballer to make the move across the pond and go to the MLS. It has been reported that Rooney has agreed a deal worth £12 million to sign for the Washington based club DC United this summer. Many other professionals have tried the MLS towards the end of their careers, some have been successful while others have struggled and it will be interesting to see if Rooney can make this work as he comes to the end of his career.
There is no doubting that in his prime Rooney was a fantastic goal scorer and one of the very best English strikers. However, he has now slowed down and looks ready to drop down to a slightly easier league and slower pace, and has opted for the bright lights of the MLS. His second spell at Everton started very well this season, but has slowed down and has just 10 league goals to his name and one Europa League goal.
He stated when re-signing for Everton that his ambition was to return to his former club, and the club where he made a name for himself and that is exactly what he has done this season. Now that spell at Everton is coming to an end, it is time for Rooney to look elsewhere to finish off his career in the way he wants to. That seems to be the MLS, and with DC United who have obviously impressed Rooney when the two parties have spoken.
His choice of club may come as a surprise to many, as he will no doubt have had many offers to consider. He could have moved to LA or New York, two cities that are far more attractive than Washington when it comes to the celebrity lifestyle. There would also have been the option to go with his old teammate David Beckham when he gets his Miami team up and running, so this is quite a coup for DC United. They are not one of the biggest names in the MLS. However, they have clearly worked hard to impress Rooney and it appears that they have been rewarded by landing his signature.
After a glittering career, Wayne Rooney is beginning to wind down as he gets towards the veteran stage. At 32, there is still life in Rooney yet. That will make him a threat in the MLS, and it is a league that he should do well in. If that happens, he has time on his side to play for another four or five years if he wants to so could carve out one final big payday for himself and his family in America.
It is time to move on for Wayne Rooney, and he has chosen to do so in the MLS in America. He will head over this summer where DC United will be his destination, and he looks set to end his career in the way he deserves, by scoring goals.
Receive exclusive betting tips and offers.
SIGN UP
D.C. UNITED TO BEAT SAN JOSE EARTHQUAKES AT 29/10

VISIT SITE
EXCLUSIVE
100% Deposit Bonus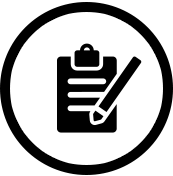 1. REGISTER
Register an account with Betsson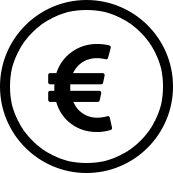 2. DEPOSIT
Deposit up to €75 in your new account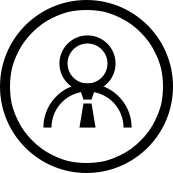 3. BONUS
Get a 100% bonus!
RECOMENDED BOOKMAKERS
THE BEST promotions and free bets available