Portugal Face Netherlands In UEFA Nations League Final
We're into the full flow of international football for the summer, and that's an exciting position for a lot of fans to be in. Sure, some are going to miss seeing their team on a week to week basis, but this also gives us a chance to get a taste of last summer's World Cup once again. Obviously, it's not quite going to be on the same kind of scale which is to be expected, but even with that being the case, we're holding out hope that this summer's series of tournaments can live up to the hype in a big way.
Tomorrow night we're going to all get the chance to sample two of European football's finest nations, as Portugal and the Netherlands square off in the UEFA Nations League final. This competition/tournament was questioned by a lot of fans prior to it actually coming to fruition, but up to this point, it seems to have gone pretty smoothly. It'll give the lower ranked nations a better chance of qualifying for the European Championships, and in addition to that, we've also been treated to a series of really entertaining games up to this point. In truth, there's not much more you can really ask for.
Portugal had an okay FIFA World Cup last summer in Russia, but in truth, they were never really able to reach the same heights that they did during their Euro 2016 triumph in France. Now, they've got the chance to try and defend their title, and we can only imagine how eager Cristiano Ronaldo is to do just that. They've been able to edge their way through to the final of this tournament, and it'll be interesting to see just how determined this Portuguese side is to get themselves over the finish line and secure another piece of silverware.
The Dutch missed out on the World Cup last summer as most of us already know, and in response, they've turned themselves into one of the best teams in world football once again. Funny how that works, isn't it? Their ability to gather themselves and re-group has been inspiring to say the least, and they've been on an absolute tear on their way to the final of this competition. If they can go one step further and win it all, then it'll give them a huge confidence boost heading into the European Championships next year.
Portugal's last six game stretch began against the Scots, who they were able to dispatch of fairly comfortably in a 3-1 win. Then came a somewhat bizarre run of results, as they drew four games in a row. They had a goalless affair with Italy in the Nations League which they followed up with a 1-1 draw against Poland, and they again failed to score in a draw against Ukraine. They drew 1-1 against Serbia to make it two points from two in their Euro 2020 qualification group, before Ronaldo exploded into life to help lift them above Switzerland in their semi final.
The Dutch have had an utterly bonkers last six games, and we kind of love that. They kicked things off with a 1-1 draw against Belgium, before causing a bit of a shock by defeating world champions France in the Nations League. They drew 2-2 with bitter rivals Germany to book their place in the semi finals, before dismantling Belarus 4-0 in a qualifier. They then lost to the Germans 3-2 in another qualifier, but in their semi final against England, they were able to benefit from a series of errors from the Three Lions at the back which helped them to book their ticket to the final.
History hasn't exactly been kind to the Netherlands in this fixture, and there's no way of getting around that. Portugal lead 7-2 in the overall head to head standings with four draws, and bizarrely enough, their first meeting only took place back in 1990. With that being said the Dutch are unbeaten in their last two games against Portugal, one of which was an international friendly in 2013. The other, though, went down in the months prior to the 2018 FIFA World Cup, as the Netherlands ran out surprise 3-0 winners on the night.
Despite having a really strong domestic campaign with Benfica, Joao Felix wasn't able to cause the same kind of impact on his senior debut for Portugal and could be dropped back down to the bench. Danilo Pereira is available after missing the semi due to a suspension, with some questions being raised over the fitness of Pepe after he was forced off against Switzerland. Joao Moutinho is another option in midfield, and given the season he has had with Wolverhampton Wanderers in the Premier League, it certainly feels like Portugal could do a lot worse than the veteran in this instance.
Ronald Koeman, who has been a revelation since coming in as manager, will need to check the fitness levels of his players as they played their semi final a day later than Portugal did – and also required extra time to get the job done. Donny van de Beek will be hoping to find his way back into the starting XI, which would mean either de Roon or Wijnaldum would drop down out of the team. Promes made a nice impact from the bench and will want to start in attack, but that will likely be a game day decision.
Portugal vs Netherlands Betting Prediction
It almost seems obvious at this point to suggest that this is going to be an incredible game of football, but either way, we're pretty confident that it will indeed turn out to be a classic. We can see Portugal getting off to a quick start, catching the Netherlands off guard by taking the lead courtesy of some kind of set piece. From that point on they'll attempt to defend their lead with everything they've got, which is going to be easier said than done against a Dutch side with this kind of quality in their ranks.
We believe the boys in orange will wind up turning the game completely on its head, scoring two or three in order to really seize control of the final. The Portuguese will attempt to use the atmosphere generated by their fans to get back into the game, but we think it's ultimately going to be in vein. Both nations will be able to hang their heads high after making it all the way through to the final, but the Netherlands are the ones that can head into UEFA Euro 2020 knowing that this is a completely different team to the one from just a year or two ago.
Receive exclusive betting tips and offers.
SIGN UP
Netherlands To Beat Portugal At 3.10

VISIT SITE
EXCLUSIVE
100% Deposit Bonus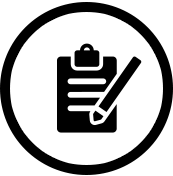 1. REGISTER
Register an account with Betsson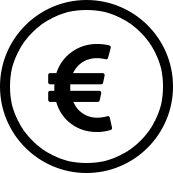 2. DEPOSIT
Deposit up to €75 in your new account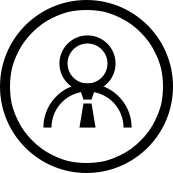 3. BONUS
Get a 100% bonus!
RECOMENDED BOOKMAKERS
THE BEST promotions and free bets available