New to Baseball Betting? Some Tips for Baseball Betting
**Betting on sports can be very exciting and a lot of fun, but it should be considered purely as entertainment. I encourage you, if you choose to gamble on sports, to gamble wisely and only with money you can afford to lose. Remember, it's entertainment; why not keep it that way?
Now that that's out of the way, here are a few basic steps you need to take to get started:
Find a bookmaker.
First things first. You have to be able to place a bet somewhere. You need to find a bookmaker to accept a bet on a game. This can be a casino or an online sportsbook. Now, depending on your location, this may not be possible for you. There are laws governing sports betting, and you should know what the laws are in your state or country. This email is not a legal statement, nor is it intended to suggest that sports gambling is legal in your location.
Set up a bankroll.
This is a good place to be very conservative with your money.Only set aside an amount that you know you can do without.Recognize that if gambling were this easy to win, there wouldn't be all those fantastic casinos built around the world with losers' money.
Sport
If you have selected baseball to bet on
You must have a working knowledge of the sport of baseball or any sport you are going to bet on. I'm sure this is obvious, but it had to be mentioned. You need to know how teams score or collect points, runs, goals, etc. You also need to know how the game is played and who the teams, players, and managers or coaches are.
Place a bet.
The type of bet you want to place can be a little confusing with all the choices out there. These are the main bet types: straight bets, parlays, and over/under.
Straight bets: a bet on who will win an event
Parlay: Betting on a combination of results from different events An example is betting that Team A will beat Team B and Team E will beat Team F.
Over/Under: Betting on whether the combined number of points, runs, or goals in an event is above or below a predetermined amount determined by the bookmaker
Depending on who or where you place your bets, each sport can also have different types of results that you can bet on. For example, you can bet on who will score first, the score of the first half, how many field goals will be kicked, and so on.
Determine the type of bet that you feel most comfortable and confident with.
Be conservative with the amount you bet.
When you first start playing baseball, it is smart to place smaller bets until you understand the nuances of the types of bets and the payouts for those bets. And while there is "beginner's you are more likely to go through a few losses as you get your education on sports betting. So why not keep your training costs to a minimum? Once you get the hang of it, you can start raising your bets.
Use a betting system.
Emotional betting can ruin a gambler. Gambling needs a business approach. It's a good bet or a bad bet. Take good bets and forget bad bets, no matter what your "gut" tells you.
A baseball betting system can guide you and teach you a strategy for placing good bets. Some betting systems that you can buy will also provide you with baseball picks that have already been analysed and bet on.
By making a betting strategy with the help of a betting system, you can avoid letting your emotions get in the way and making bad bets.
Don't go after your money.
Sometimes you need to know when to take a break. If you lose several games, it may be time to take a break and reassess your betting strategy. Don't fall into the trap of betting on more games that aren't within your strategy to try and recoup your lost money.
Be realistic about winning and losing.
If you are new to baseball gambling, you should have reasonable expectations about winning and losing. You really can't expect to win all your bets or even lose all your bets. Many experienced gamblers expect to win only about 55% to 60% of the time. However, due to the different ways the odds on bets are calculated and the amount of money wagered each time you bet, you could lose money even if you win 55% to 60% of the time! Conversely, you could actually only be making money 40% to 45% of the time.
Hopefully you're not too confused about where to bet on baseball. If you follow the information given here, you should at least be able to have some fun and maybe win some money in the process.
Receive exclusive betting tips and offers.
SIGN UP
EXCLUSIVE
100% Deposit Bonus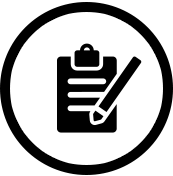 1. REGISTER
Register an account with Betsson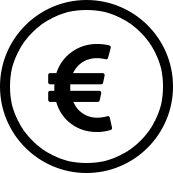 2. DEPOSIT
Deposit up to €75 in your new account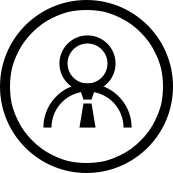 3. BONUS
Get a 100% bonus!
RECOMENDED BOOKMAKERS
THE BEST promotions and free bets available