Liverpool Face Huge Challenge Against Chelsea
It's at this point of the season when things start getting a little bit tenser for teams up and down the Premier League table. Injuries come into play, last minute goals impact where you end up finishing, and fans tend to get pretty nervous. Of course, that's all part of the fun, but only if you're a neutral. There's still so much left to be decided between now and the end of the campaign that it's almost too difficult to predict how things are going to go down, but with just a handful of games remaining, that's what we're going to try and do.
Following on from the impending excitement of today's fixtures will be tomorrow's, in which the title race will take a big turn one way or another. Manchester City will be in action against Crystal Palace, but arguably, more importantly, Liverpool will go one on one with old rivals Chelsea. The Blues have been the ones to spoil the Reds' party on more than one occasion over the course of the last few years, and you can bet that will be their main priority when they travel to Anfield. Either way, though, we're expecting a pretty entertaining game.
Jurgen Klopp's men currently have one foot in the Champions League semi-finals which, in some cases, could threaten to distract them from the task at hand in the Premier League. Still, they're currently top of the table with City needing a win in their game in hand to get back there, and we think most Reds fans would've taken that at the start of the season. All they can do is focus on their own game as opposed to what is happening around them, and after a game of this magnitude, we'll have a much better idea of where their heads are at.
Chelsea, on the other hand, are battling it out for the right to even be playing in the Champions League next season. They've also got one foot in the next stage of European competition, the Europa League, which could easily serve as their way back into the UCL if they can win it. They're in an incredibly similar position to local rivals Arsenal in that sense, but the big difference is that the Blues are the ones currently occupying one of the top four spots. Whether or not they can maintain that, though, is a different question altogether.
Liverpool's last six games have gone about as well as they could've hoped, starting off with a 4-2 triumph over Burnley. They went on to beat Bayern Munich to confirm their place in the Champions League quarter-finals, before a narrow 2-1 win over Fulham. They then faced one of their toughest tests of the season so far against Tottenham, and came through with flying colours. They went on to defeat Southampton 3-1 away from home, and in their last outing, they had another famous European night at Anfield as they registered a 2-0 win over Porto in the first leg of their QF tie.
Chelsea, on the other hand, are starting to find a little bit of consistency too – starting off with a 5-0 win over Dynamo Kiev from the middle of March. They did wind up slipping up against Everton at Goodison Park, but they got right back on the horse with a narrow 2-1 win over Cardiff City. They proceeded to tear through Brighton with ruthless efficiency, and then, against West Ham, Eden Hazard proved why he's such a valuable asset as he put on a masterclass to help the Blues pick up the win. They also narrowly edged out Slavia Prague in their Europa League quarter-final, with their away goal giving them a huge advantage heading into the second leg.
History tells us that this should be a pretty tight and entertaining game, with Liverpool currently leading the overall head to head standings with 77 wins compared to Chelsea's 63 (with 41 draws). They first met back in 1907, which tells you how much they've shared between one another in this fixture. Their last two meetings ironically took place within three days of each other, with Chelsea beating Liverpool in the League Cup before a 1-1 draw in the league. Interestingly enough, Liverpool have only won two of their last 16 games against Chelsea – and don't have a single win in their last five meetings.
Jordan Henderson is set to continue his revival since moving into an offensive position with a start here. Andrew Robertson was suspended for the game against Porto during the week but should make a return to the starting XI, with Naby Keita being tipped to start this one ahead of James Milner. Lovren replaced Matip recently in the first team and could well maintain his place in this game, although after spending a long time on the shelf, Joe Gomez is back in the mix and could feature on some level at Anfield.
Big changes were made by Maurizio Sarri for the win against Slavia Prague, and as such, we can expect to see many of the regulars return for this vital game. Willian and Pedro both featured in midweek which should open the door for Callum Hudson-Odoi to start, or at the very least, make an appearance off the bench. Ruben Loftus-Cheek started last time out in the Premier League for the Blues, but the expectation is that Sarri will choose to go for Kovacic or Barkley instead against Klopp's men.
Liverpool vs Chelsea Betting Prediction
This is going to be an incredibly tense game, and we don't think that we're being hyperbolic in saying that. Not only will both teams need to wait until most of the other sides have played, but they'll also know that a loss will be incredibly detrimental to their respective campaigns. We can picture a scenario in which Chelsea really start to frustrate Liverpool in the first half, defensively stifling any attacking movement they have. The visitors will grow in confidence from this, which will lead to what we think could be the defining moment of the season so far.
We believe a mistake at the back from Liverpool will open the door for Chelsea to take the lead, and they won't surrender it. Sound familiar? That's because it is. A few years ago Steven Gerrard's now infamous slip wound up costing the Reds the Premier League title, and whilst we don't think it's going to be quite as dramatic as that, there's certainly reason to believe that we're shaping up for a similar outcome. Liverpool have the firepower and there's no getting around that fact, but is it going to be enough to overcome Chelsea? We think not.
Receive exclusive betting tips and offers.
SIGN UP
Chelsea To Beat Liverpool At 5.50

VISIT SITE
EXCLUSIVE
100% Deposit Bonus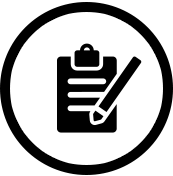 1. REGISTER
Register an account with Betsson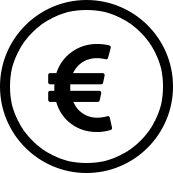 2. DEPOSIT
Deposit up to €75 in your new account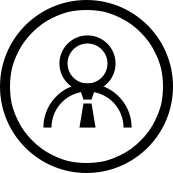 3. BONUS
Get a 100% bonus!
RECOMENDED BOOKMAKERS
THE BEST promotions and free bets available