Liverpool Attempt To Make History Against Wolves
The Premier League season will be coming to an end tomorrow afternoon, and what a campaign it's been. There have been a series of ups and downs along the way at both the top and the bottom of the table, but after all of that, things will soon come to an end. The most intriguing race that is still going is the one for the title, as for the second time in the last few years, Manchester City and Liverpool will go into the final day knowing that one of them will be walking away as the Champions of England.
In order for Liverpool to do that, though, they need to overcome Wolverhampton Wanderers – who seem to thrive when it comes to taking on teams above them. The Reds will need a massive favour from Brighton & Hove Albion to go alongside their own game at Anfield, but to be honest, the permutations don't really matter all too much here. Why? Because the spirit of Liverpool Football Club by itself could easily be enough to take the Reds above City and into first place. That sounds a little bit over the top, but then again, this has been a crazy week for English football, and Liverpool played a huge role in that.
Liverpool are the only team out of all four European finalists that have something to play for on the final day. You could argue that there's still a chance the other three could move up or down the table, but to be honest, it doesn't really matter all too much. Despite their Champions League heroics it's no secret that winning the Premier League is probably top of the priority list, because they've never been able to do it. Jurgen Klopp has done a sensational job with this squad and they'll be fighting right up until the final whistle this weekend.
Wolves have already secured seventh place, and the biggest question of all for them is what will happen at Wembley in the FA Cup final? If Watford, the team that beat them in the semi-finals, are able to win, the Hornets will qualify for the Europa League. If Manchester City complete the domestic treble (provided they also win the Premier League title) then Wolves will get into Europe for the first time in nearly four decades. There are some seriously high stakes attached to that game, but for now, Nuno's men can just sit back and relax because they've done their part.
Liverpool's last six games have been hectic to say the least, but they've all been of vital importance. They kicked off with a nice 4-1 win over Porto, which sent them sailing through to the semi finals of the Champions League. They then registered back to back wins over relegated Cardiff and Huddersfield, although the win over the Bluebirds was slightly more nerve-racking. They went on to lose 3-0 to Barcelona in the first leg of their semi final, and then after a narrow triumph over Newcastle, they completed one of the greatest European comebacks ever at Anfield to book their place in the Champions League final.
Wolves, on the other hand, have had to overcome adversity to say the least. They surrendered a two-goal advantage in their FA Cup semi final at Wembley, losing 3-2 to Watford in the process. They failed to bounce back straight away with a 3-1 defeat to Southampton, followed up by a questionable 0-o draw against Brighton & Hove Albion. Then, in typical Wolves fashion, they burst back into life with a stunning 3-1 win over Arsenal at Wembley. Revenge soon followed as they overcame Watford at Vicarage Road, before they put a stop to Fulham's winning run with a 1-0 win that sealed seventh.
History dictates that Liverpool are the superior team in this fixture with a 50-36 lead in the overall head to head standings, but in recent times, Wolves have given them a few really good games. Liverpool won the reverse fixture between the two in the Premier League back in December, but just a few weeks later, Nuno managed to pull off yet another huge result. Wolves beat Liverpool 2-1 in the FA Cup, which kickstarted a really memorable run for them as they progressed all the way to the final four. Impressive.
Roberto Firmino will, unfortunately, be missing out on the final game of the league season, but should be available to play in the Champions League final against Tottenham Hotspur in a few weeks time. Divock Origi is expected to feature after his memorable performances against Newcastle and Barcelona, with Salah being tipped to return from injury in this one. Henderson could play but his fitness is still questionable, Oxlade-Chamberlain could return, and Keita is still out. From a quality perspective, however, Liverpool will be expecting to pick up all three points from this – and anything less than that would probably be seen as a big disappointment.
After Will Norris featured in the game against Fulham, it's expected that either Rui Patricio or John Ruddy will get the nod to start at Anfield. There are no real players missing from the starting XI given that they have no primary injury concerns, but the real question is who will start? Wolves have nothing to play for so Nuno could either decide to put out a few fringe players in order to see what they're capable of, or he could go all out in order to play some kind of role in where the title goes.
Liverpool vs Wolves Betting Prediction
Wolves are really good at imposing themselves on teams such as Liverpool, because they just have so much quality running through their squad for a team that are only just settling back into life in the Premier League. This game will be a huge indication of the mindset that Nuno Espirito Santo has, and to be honest, we think he's going to go for it. We can picture Liverpool racing into an early lead, but as the game goes on, the nerves will start to grow and Wolves will be able to keep their composure.
We can picture them getting an equaliser which, as you can imagine, will cause quite the panic at Anfield – especially if Manchester City aren't already ahead at Brighton. We believe the final scoreline will be 1-1 and they'll be able to share the spoils, but it won't matter all too much, because City (we believe) will beat the Seagulls and retain their Premier League title. We could be way off with that, but it's our educated guess based on what we've seen and what we have ahead of us in the next few weeks.
Receive exclusive betting tips and offers.
SIGN UP
Liverpool & Wolves To Draw At 6.00

VISIT SITE
EXCLUSIVE
100% Deposit Bonus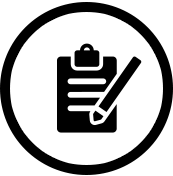 1. REGISTER
Register an account with Betsson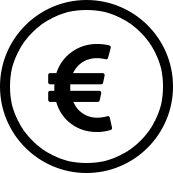 2. DEPOSIT
Deposit up to €75 in your new account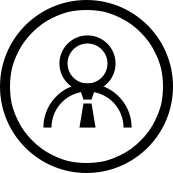 3. BONUS
Get a 100% bonus!
RECOMENDED BOOKMAKERS
THE BEST promotions and free bets available