Improved Leicester Can Keep Winning for Rodgers
While Leicester may not have been struggling and in danger of the relegation zone at the start of the season, it is clear that both the board and the fans were not happy with the direction in which the club was going. The club took steps to bring in a new manager, and that man was Brendan Rodgers, who returned to the Premier League after a very successful stint in Scotland with Celtic. Rodgers has thrived on the return to the Premier League, and Leicester have played much better under him, showing they are a team that is more than capable of finishing in the top half of the table on a regular basis.
The Foxes have made their way up to 7th in the league going into this weekend's action, after winning their last four games in a row. This has certainly been a turning point and although there is little to play for other than pride, Leicester are enjoying their end to the season. Fans will be hoping they can keep their form up, and while they are not close enough to move any higher than 7th position, finishing their, and being the best team outside of the top six will be an achievement, especially after a shaky start.
Their opponents on Friday evening are Newcastle, who are currently at the opposite end of the table. They are officially still in the relegation battle, and would love another win just to make sure of their safety, but it is going to take a big turnaround from a few clubs to put Newcastle in trouble. The Magpies have 35 points on the board, below them Brighton and Southampton have 33 and Cardiff have 28. All three clubs below them have games in hand on Newcastle, which is the reason they are still in contention, but when you are down at the bottom of the table, points on the board is always what you want and that is what Newcastle have.
They have five games left in their season and while this is a tough away trip to a team that is in form right now, there is a chance Newcastle can get something. Just one more win from those games would likely be enough to keep those below them at bay, unless of course those teams find some form from somewhere, which doesn't look too likely at the moment.
Rodgers and Leicester Looking a Great Fit
It always felt like Brendan Rodgers would eventually return to the Premier League at some point, and this season was the moment he did. When he joined Leicester part way through the season I immediately thought it would be a good fit, and so far that has come true. He is exactly the kind of ambitious manager they need at the club if they want to try and challenge the top six in the Premier League, and they have the funds and ambitions to match the role that Rodgers wants, he wants to be challenging high up the table.
While their recent form has been good, and fans are excited to watch their remaining games this season to see if that continues, it is next season I am looking forward to watching. He will have the summer to sort out who he wants at the club, sign some new blood and have a proper look at the situation ahead of him. Joining a club mid-way through the season is always a tough job, and many managers simply take each game at a time to get them to the end of the season before having a proper evaluation, this is something that Rodgers is currently doing.
While Leicester are not going to match the spending of the top six, they are certainly prepared to spend money and back their managers, and with someone like Rodgers in charge, we could see them spend a little more to fulfil his needs as he looks to take them to the next level.
The top six may still have all the power, but on the field we have seen holes and weak spots in Arsenal Chelsea, Manchester United and to a lesser extent Tottenham. Now is as good a time as any to try and fight into the top six, and that will be the aim for Rodgers next season. It won't be easy, but if the board back him with a couple of quality signings during the summer then it is certainly possible.
Leicester vs Newcastle Betting Tips
Leicester come into this one on the back of four wins under Brendan Rodgers and there is no reason to think that run will come to an end here. They are playing good football, picking up wins and everything looks set for them to really push for 7th place as we head towards the end of the season. I have been very impressed with what I have seen from them in recent games, and I am looking forward to see what Rodgers can do next season.
Newcastle are almost clear of the relegation zone, but not quite and they will still be looking over their shoulder no doubt. I think they will be safe, but another win would put that beyond doubt unless something big happens below them.
However, they are not going to pick that win up in this game I don't think. There is a big gulf in class between these two, and when you add in the fact that Leicester are playing some great football right now, that makes them even tougher to beat.
I am backing Leicester here with confidence, and I fully expect them to pick up their 5th win in a row when they host Newcastle on Friday.
Receive exclusive betting tips and offers.
SIGN UP
Leicester to beat Newcastle at 1.70

VISIT SITE
EXCLUSIVE
100% Deposit Bonus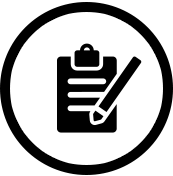 1. REGISTER
Register an account with Betsson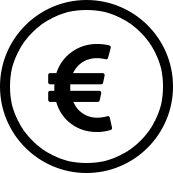 2. DEPOSIT
Deposit up to €75 in your new account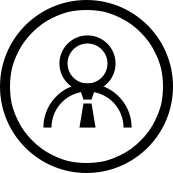 3. BONUS
Get a 100% bonus!
RECOMENDED BOOKMAKERS
THE BEST promotions and free bets available