High Flying Wolves Face An Improved Newcastle
Monday Night Football always serves as a fun break from the 'traditional' schedule of the Premier League, and more often than not, it tends to feature some pretty entertaining games. We've seen the finest teams that English football has to offer play under the bright lights on this night, and in many cases, it's been an enjoyable watch. Tomorrow night looks set to be no different as the season continues on through its second half, with Wolverhampton Wanderers preparing to host Newcastle United at Molineux in a game we're quite invested in already.
Wolves and Newcastle are two clubs that have been embedded into the rich history of the English game since the very beginning. From league titles to appearances in Europe and beyond, they've both had some huge moments throughout the course of their respective histories. They've got the loyal fanbases to go alongside that, too, although one thing that they've got a pretty shared disdain of is cup competitions. Still, even though neither side has made a Cinderella run to the final recently, that doesn't mean anything in regards to their Premier League form – which is what we're here to discuss ahead of their meeting tomorrow night.
Wolves' success since the beginning of the campaign has been well documented, but now, it seems like a Europa League berth is more possible than anyone could've imagined. Nuno Espirito Santo has done wonders with this side, and if they're able to keep up this pace and finish in 7th, they'll be playing in Europe next season (provided one of the top six wins the FA Cup, but then again, Wolves themselves are still in the running for that). It's all about taking things one step at a time in this league, though, and they'll want to try and keep their feet on the ground ahead of what should be a tough game against the Magpies.
The reason it's going to be tough is simple: there's a new kind of energy that seems to have been injected into this Newcastle United team. They're quicker, they're stronger, and they just generally seem to be a little bit more confident in themselves. Rafa Benitez will want to make a statement in this game, proving that his side are much better than their position in the table currently suggests. They've been able to pull the wool over the eyes of teams like this in the past, and it seems likely to suggest they could do it again in the Black Country.
Wolves' last six games have been pretty successful to say the least, although they did kick things off with a 3-0 loss to Manchester City – which is hardly a humiliating team to lose against. They wound up beating Leicester City 4-3 in their last game, in what many considered to be an all time Premier League classic. They went on to draw 2-2 against Shrewsbury in the FA Cup, but they made no mistake in their return to league action with an emphatic 3-0 win over West Ham. They followed that up with six more goals spread across two games, firstly in a 3-1 win against Everton, and then in a 3-2 FA Cup replay triumph over the aforementioned Shrewsbury.
Newcastle, on the other hand, have been a little bit more inconsistent. Their most recent run began with a 3-1 defeat at the hands of Chelsea, before they were able to edge past Blackburn 4-2 in their FA Cup third round replay. They tore through Cardiff with an impressive 3-0 win, before crashing out of the FA Cup against Watford in the very next round. Next up came one of the most surprising results of the season in the form of a 2-1 win over Manchester City, before they were narrowly beaten 1-0 by Tottenham Hotspur.
With their first meeting taking place way back in 1898, it's fair to say these two sides are familiar with one another. Wolves have the slender 40-32 advantage in the overall head to head standings with 23 draws thrown in there too, and when these clubs meet, one thing that you can virtually guarantee is a little bit of drama. Their last meeting came back in December when Wolves won 2-1, and while it may have only been two months ago, both teams have changed dramatically ever since then.
Diogo Jota picked up a small injury in the game against Everton, and is set to be assessed on the day. Adama Traore could well be the only alteration that is made from the game against the Toffees, with Nuno being known to stick with a system that works. Ruben Vinagre has had a virus in the last few days, but you have to question whether or not he'd feature either way. They've got plenty of options in their ranks at Molineux, and it feels like they're really starting to come into their prime as a unit.
Miguel Almiron has been officially granted his work permit, meaning that he'll almost certainly feature in the squad that make the trip down to the Midlands. Yoshinori Muto will be available in the wake of the Asian Cup, although the expectation is that Benitez could name the same starting XI that put in a solid performance against Tottenham. With that being said they do have a few names that are doubtful, in the form of Darlow, Sung-Yueng, Elliot, Darlow, Shelvey and Diame. Given how much they've improved in recent weeks, though, they should probably fancy their chances regardless of what team they put out.
Wolves vs Newcastle Betting Prediction
If Wolves are allowed to get into a certain type of rhythm, then it can often be difficult to stop them. In this instance, we actually think Newcastle are going to do a pretty good job of neutralising them, mainly due to their strength on the ball. They'll need to be willing to battle from the first minute until the very last against a team with Wolves' quality, but that's never held them back in the past. We think they're actually going to take the lead, too, heading into the half time interval with a narrow advantage.
The Molineux faithful have a tendency to get on the back on their team if things aren't going their way, and that's the way we can see this one going. Eventually we think they'll wear Newcastle down to the point where they can grab an equaliser, but in their current position, it's not an ideal result by any stretch of the imagination. We know they've struggled against teams they're considered to be far better than in the last few months, but in this case, the Magpies shouldn't be taken lightly.
Receive exclusive betting tips and offers.
SIGN UP
Wolves & Newcastle To Draw At 3.80

VISIT SITE
EXCLUSIVE
100% Deposit Bonus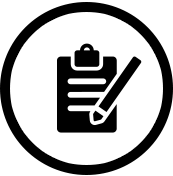 1. REGISTER
Register an account with Betsson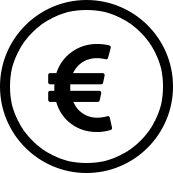 2. DEPOSIT
Deposit up to €75 in your new account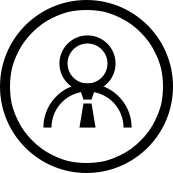 3. BONUS
Get a 100% bonus!
RECOMENDED BOOKMAKERS
THE BEST promotions and free bets available