Famous Quotes on Gambling
Gambling is a pastime that is enjoyed by many people, and something that some do on a daily basis. This also means it is a subject that is well talked about all over the world, and it has been for many years. This has given us some great famous quotes on gambling, and many of these have shaped how many people have approached their gambling, and they still do today.
This article will take a look at some of the best and most famous quotes on gambling, including some you may never have heard before. These quotes will make you think, and they will give you a way to look at your gambling, and ideas for how you want to move forward.
True luck consists not in holding the best of the cards at the table; luckiest is he who knows just when to rise and go home – John Milton Hay
This gambling quote mentions cards implying that this is to do with a casino game, but the morale of the quote can be used in every form of gambling, and is one of the toughest lessons to learn. The quote is basically telling you that you need to know and understnad when you should walk away as a punter. You should not chase because you are on a good or bad run, instead learn to walk away at the right time. In the heat of the moment while you are gambling this can often be very hard to do, but it is a trick that the very best gamblers know, and one you should try to implement yourself.
Gambling is entertainment. People go to casinos to be entertained – Eric Schneiderman
This quote reminds us all of why we love gambling. Although referring to a casino, the general message is the same, we all love gambling because we want to be entertained. While gamblers love to win, they also love the game and each individual section of the game. Whether it is picking one out to beat the bookies, landing the best price or something else, that part of the game is something that everyone loves. People love the entertainment side of gambling as much as they love the winning, and it is this entertainment and fun that keeps pulling you back time and time again.
I want people to understand, gambling is not a bad thing if you do it within the framework of what it's meant to be, which is fun an entertaining – Michael Jordan
This is another quote from one of the biggest sportsmen in the world, Michael Jordan. He is absolutely right what he says here, gambling is not a bad thing if you remember that it is supposed to be fun and entertaining. If you focus on having fun and being entertained when you are gambling, then whether you win or lose it won't matter too much. If you begin to focus on the winning too much then the losing will hurt you, and that will then take all the fun and entertainment away from your gambling. It is important to keep ahold of this, to ensure you continue to enjoy yourself when you are playing whatever way you like.
Implement Famous Quotes on Gambling into Your Play
Many people live by famous quotes in their life and if this is something you do then you can certainly implement them into your gambling. These quotes will keep you level headed, not allow you to get carried away with your gambling and ensure that you focus on what is important, which is having fun and enjoying yourself. Gambling is a hobby or a pastime that you play, it isn't a source of income no matter how good you are. Quotes like the ones above ensure that you remember this, and you don't focus on the winning too much. The more you want to win and the more you think about winning, the tougher the losses are to take.
Being a successful gambler is all about remaining firmly on the ground, so take these quotes with you and work out how you can relate them to your gambling. You will be able to do this, and they are only going to have a positive effect on what you are doing.
Receive exclusive betting tips and offers.
SIGN UP
EXCLUSIVE
100% Deposit Bonus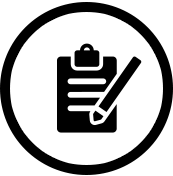 1. REGISTER
Register an account with Betsson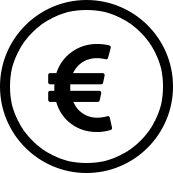 2. DEPOSIT
Deposit up to €75 in your new account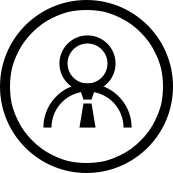 3. BONUS
Get a 100% bonus!
RECOMENDED BOOKMAKERS
THE BEST promotions and free bets available