Dundee United to Get Back Into Scottish Premiership
A game between two clubs who spent the season in different divisions in Scotland, with the prize for the winner being a year in the top flight. St Mirren played in the Premiership last season, but ended up in the relegation playoff place after a poor campaign. Dundee United had a successful season in the Scottish Championship, although they couldn't quite get automatic promotion, and eventually finished second in the league to bag a playoff spot.
A convincing two-legged playoff victory over Inverness has left them with just one tie to go, and two games against St Mirren to decide where they will play next season. A win for Dundee United over the two legs will put them up in the Scottish Premiership, the pinnacle of Scottish football. It will also give them bragging rights over their big rivals Dundee, who have just been relegated from the Scottish Premiership down to the Championship.
A win for St Mirren over the two legs will cement their position in the Premiership for at least one more season, while it will also keep Dundee United in the Championship. However, they know a loss will relegate them, something they have been fighting against all season. On the final day of the season, they came close to surviving but a win on the final day for Hamilton kept them up, and left St Mirren in the relegation playoff position by one point.
The Mentality of the Promotion/Relegation Playoffs
Just like with any playoff game, there are two ingredients you need to be successful. Those are quality on the field, and the right mentality ahead of the game. The playoffs in Scotland offer a unique challenge to teams when it comes to their mentality, and it is something that I think will affect this game.
Both teams are going to feel the pressure here, as there is a lot at stake, but the difference between this playoff game and those we see in England is that the teams both arrive at the playoffs on the back of very different seasons. Dundee United come into this game on the back of a good season where they finished second followed by a convincing 4-0 two-legged victory over Inverness to get to this stage. Generally, when we are talking about the promotion playoffs we have two teams who have both had good seasons, and two that have a playoff win under their belt at this stage.
However, that is not the case in Scotland with their promotion/relegation playoffs, and not the case for St Mirren. They are the team trying to survive, and the team who have had a poor season in the league above, the Scottish Premiership, this season. They have played their best football recently, but they do not come here in a good frame of mind, after a disappointing campaign.
To make things worse, survival was a possibility even on the final day of the season, and they did their bit by winning their own game. However, a win for Hamilton kept them down in this position, and left them facing this playoff game.
What we generally see is that teams go into playoff games full of confidence on the back of a good season, but this unique situation in Scotland changes things. We have Dundee United coming here on the back of a very good season in the Scottish Championship, going up against St Mirren who have had a poor run in the Scottish Premiership. Both now have to get themselves up for this big game, and that is something that will be far easier to do for a team coming here with confidence behind them.
Dundee United vs St Mirren Betting Tips
One thing that is the same in these playoffs compared to the rest of them is that home advantage is huge. Dundee United play at home first, and they simply have to win this game if they want to have any chance of reaching the Scottish Premiership, and that is something I think they will do.
Morale probably couldn't be any better for them right now, they have had a solid season in the Championship, and they followed that up with a very convincing 4-0 aggregate win over Inverness in their first playoff game to get them to this stage.
Compare that with St Mirren, who have had a pretty poor season, are facing relegation, and are still feeling down because they missed out on staying up on the final day of the season. It is going to be a lot harder for them to get their game together and play to a high enough level to win this game, and the tie overall.
I'm backing Dundee United in this one. I don't think there is too much to choose in terms of quality between the top of the Championship and the bottom of the Premiership, and this will all come down to mentality and who wants it the most. That points to Dundee United for me, a team I like and one that I think we will see in the Premiership next season.
Not only do I see them winning this game, but I think they win the tie overall.
Receive exclusive betting tips and offers.
SIGN UP
Dundee United to beat St Mirren at 2.34

VISIT SITE
EXCLUSIVE
100% Deposit Bonus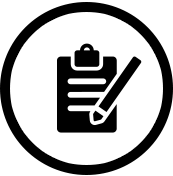 1. REGISTER
Register an account with Betsson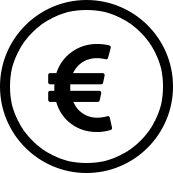 2. DEPOSIT
Deposit up to €75 in your new account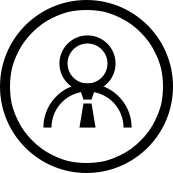 3. BONUS
Get a 100% bonus!
RECOMENDED BOOKMAKERS
THE BEST promotions and free bets available