British Youngster Kyle Edmund Climbing the Rankings Ahead of Wimbledon
It has been a long time since the home nation has two top-ranked British players to cheer on at Wimbledon, but this summer they will have that thanks to the emergence of Kyle Edmund. He has come to life in recent weeks and has been at his brilliant best in the ATP Madrid tournament in Spain, beating Novak Djokovic and doing enough to force his way into the top 20.
While Andy Murray is still the clear British number one, and the best chance that Britain has to win Wimbledon, Kyle Edmund has been very impressive recently and he will give the fans another name to cheer. Assuming he continues his current run of form, when we get to Wimbledon he will be a player inside the top 20, giving Britain two hopes of lifting the men's crown.
At just 23, there is a lot more to come to from Edmund who is just beginning to come into his prime. He has shown a solid level of ability so far, and when he arrives to a hero's welcome for his first game at Wimbledon with a genuine chance of going far, he will feel the weight of a nation behind him.
While Edmund has a chance to win the Madrid Open, and a few other tournaments before Wimbledon, his sights will already be set on the English Grand Slam. This is where British players can make their careers, and turn into some of the most loved sportsmen and women that the country has so it is a big stage for him.
Despite being young at just 23, one vital piece of experience that Edmund has is the David Cup victory under his belt. That is team tennis, so he has the assistance of teammates to rely on, but the experience he will have gained from the atmosphere he played in, and of course winning the tournament will really help him in the future. There will be nerves when he steps out at Wimbledon with expectations on his back for the first time, but he will be able to look back at the pressure on him in the Davis Cup and use that experience to his advantage.
Andy Murray is sure to dominate British tennis for the foreseeable future, but instead of doing it alone he may have some help alongside him in the form or Kyle Edmund. The 23-year-old has risen through the ranks and looks set to be in the top 20 when he arrives at Wimbledon this season. That would bring expectations from the home crowd, and Edmund will have to deal with that for the very first time. However, from what we have seen so far, he looks more than capable of performing at a high level and he can perform well enough to show that he deserves the ranking he has. Alongside Murray, Kyle Edmund can give British tennis fans hope for many years to come.
Receive exclusive betting tips and offers.
SIGN UP
16/05/2018: Kyle Edmund to win his match versus Lucasa Pouille at 2/3

VISIT SITE
EXCLUSIVE
100% Deposit Bonus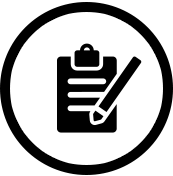 1. REGISTER
Register an account with Betsson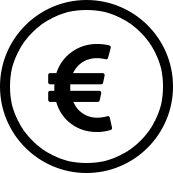 2. DEPOSIT
Deposit up to €75 in your new account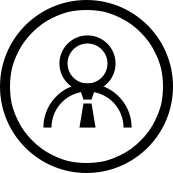 3. BONUS
Get a 100% bonus!
RECOMENDED BOOKMAKERS
THE BEST promotions and free bets available