Aston Villa and United Set to Play Out Entertaining Draw
On Friday night in the Championship, Aston Villa host fellow promotion hopefuls Sheffield United in what should be a very entertaining game at Villa Park. While both clubs are aiming for the playoffs, United are in a much better position than Villa at this point. The Blades sit in 3rd position, just three points behind both Leeds and Norwich who are tied at the top of the league. With their superior goal difference, a win for Sheffield United on Friday night would put them back to the top of the league before the other two play, and certainly pile the pressure on them.
Aston Villa are in a completely different position right now, they are on the outside of the playoff picture looking up at those above them. Villa come into this weekend with 43 points and they are in 9th position. Ahead of them, the team they have to catch right now is Bristol City, who currently hold the last playoff spot and they have 47 points. A win for Aston Villa on Friday night would take them above their fierce city rivals Birmingham and into 8th, leaving them one point behind Derby and Bristol City who are tied on 47 points and at either sides of the playoff divide.
There has been one really big issue with Villa recently and that has been their inability to turn draws into wins. Had they done that over the past few weeks, we would probably have been talking about a team already in the playoffs right now. They have drawn four of their last six games and had just a couple of those turned into wins, the picture would have been very different. Villa cannot dwell on that though, they need to pick themselves up, get ready for battle and try their best to pick up as many wins as possible from the 16 games they have remaining.
There would be no better place for them to start that than by beating a fellow promotion contender in front of the TV cameras on Friday night. This is a big game for Villa due to the standings in the league right now, but it is also a big chance to gain some huge momentum and give them a reason to burst into life. The same can also be said about Sheffield United though, they have a chance to go top of the league on Friday night, there is no bigger incentive than that out there, so expect them to throw everything they have at it.
Is There a Promotion Race Closer Than the Championship?
The top of the Championship table looks as though it is going to provide us with a thrilling end to the season, with a large number of teams still involved and fighting it out for either automatic promotion or the playoffs.
Norwich and Leeds are tied at the top of the table with 57 points right now, with Sheffield United just three behind on 54. Those three look as though they are going to battle it out for automatic promotion this season, although don't be surprised to see one last push from either West Brom or Middlesbrough, who are both on 50 points, only seven off the leaders.
As far as the playoff race goes, this is incredibly tight too, with a whole host of teams involved. From West Brom in 4th place on 50 points, all the way down to Nottingham Forest in 12th position with 42 points, we have nine teams separated by eight points. A good run of three wins in a row, or a bad one, with three losses in a row can make or break your playoff chances right now, and that only adds to the excitement for fans.
Realistically, it is going to be incredibly difficult for those towards the bottom of the area we have just mentioned to get up and into the playoffs, although they only need to look at Bristol City for inspiration. They have won their last five games on the bounce to claim the last playoff spot as we stand now, so it can be done.
It will take a lot more than just skill to get into the playoffs, and the difference maker could be the team that can handle the pressure the most. Look out for teams that have been in and around the promotion race for the past few years like Derby, Middlesbrough and Aston Villa. These teams are full of players that have been there and done it before, and that is a huge help when you are in the situation again. They will know what is required, and will have played in many big promotion games before, so expect to see them handling things a little bit better than other clubs.
Aston Villa vs Sheffield United Betting Tips
A huge game for both clubs, and one that both would dearly love to win. The three points on offer could take Sheffield United to the top of the Championship table, whereas if Aston Villa take them, they will push themselves just one point outside of the playoffs. Both teams are in a position now where the only result that would suit them is a draw. However, I don't think either team will get that wish on Friday night, I think they may both have to settle for a point.
While Sheffield United are up in 3rd position, they are not playing their best football right now. They come here on the back of a win, loss and a draw in their last three games and their only win came against Bolton who are in the relegation zone. They could really do with a win from this one, but I don't think they are playing well enough to go to Villa Park and beat the home team.
The same can be said about Aston Villa, they have won just won of their last six games, drawn four and lost one. They need a win, but are the good enough to actually go out onto the field this Friday and beat Sheffield United? I am inclined to say no.
With that in mind I am going to back the draw here, as I feel both teams will cancel each other out. It isn't the result that both of these teams want, but it is one that they look as though they are going to have to deal with and accept.
I'm backing Aston Villa and Sheffield United to share the spoils on Friday at Villa Park.
Receive exclusive betting tips and offers.
SIGN UP
Draw at 3.50

VISIT SITE
EXCLUSIVE
100% Deposit Bonus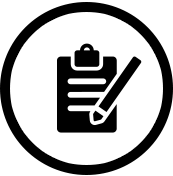 1. REGISTER
Register an account with Betsson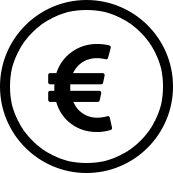 2. DEPOSIT
Deposit up to €75 in your new account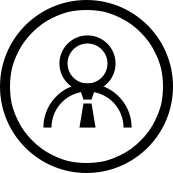 3. BONUS
Get a 100% bonus!
RECOMENDED BOOKMAKERS
THE BEST promotions and free bets available